What Are Some Mother's Day Present Ideas for an Expecting Mum?
Author: Emily McWaters Date Posted:26 April 2019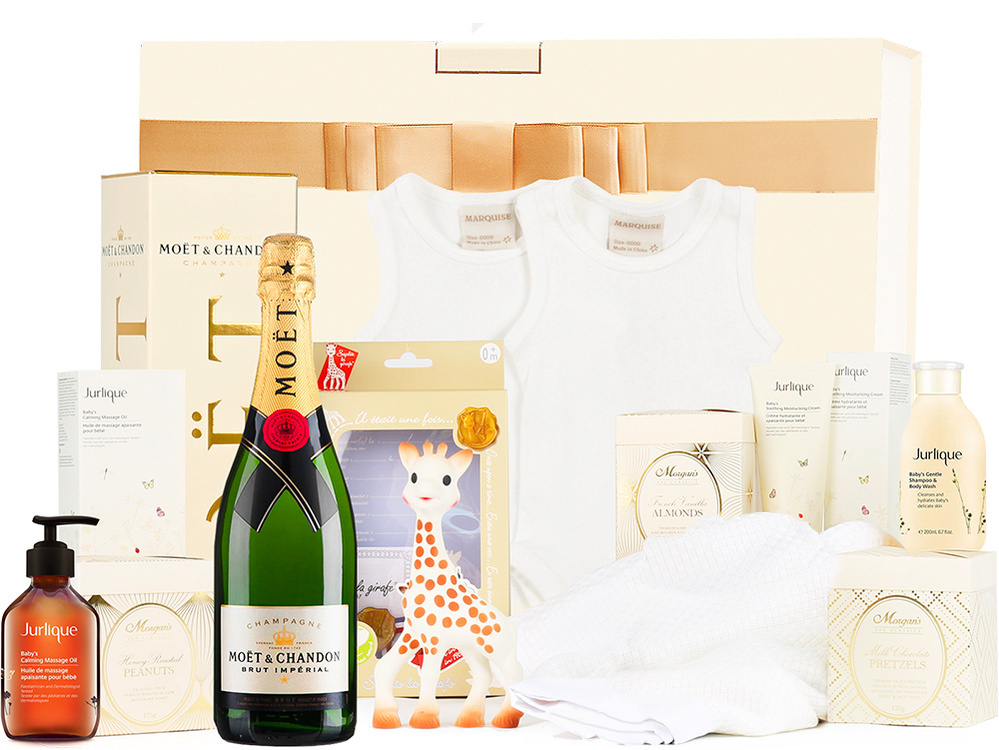 Oh what an exciting time! There's a new baby on the way! Just because the gorgeous bundle isn't here yet, doesn't mean that the mum-to-be doesn't deserve to receive a gorgeous Mother's Day gift - of course she does!!
Wondering what the perfect Mother's Day gift idea is for an expecting mum? We've got such a beautiful range of luxury gift hampers in stock at The Hamper Emporium, that we're sure you'll find something super special just for her. She might even be surprised and not expect a gift when she's an expecting mum, but oh what a surprise this will be!
What Is the First Mother's Day Present Idea for an Expecting Mum?
A lot of our gourmet hampers at The Hamper Emporium contain alcohol, but never fear! We offer a beautiful range of luxury alcohol-free hampers that are perfect for expecting mums. However, there are some delightful gourmet hampers suitable for expecting mums; this includes the L'Occitane Pamper Hamper.
The L'Occitane Pamper Hamper contains a luxurious assortment of items to pamper an expecting mum. It includes a nourishing selection of spa-quality skincare from world-renowned French skincare brand L'Occitane. Not only does L'Occitane skincare feature some of nature's most beautiful natural ingredients to pamper her skin, but the perfect fragrance of gentle Cherry Blossom to stimulate her senses without being overpowering.
The expectant mum's L'Occitane Pamper Hamper from The Hamper Emporium also features a delicious selection of gourmet treats that she'll enjoy with each an every bite. Many of our artisan foods that have been selected for this gourmet pamper hamper, are exclusive to The Hamper Emporium. We've worked with the world's best gourmet food providers to include the most delicious range of nibbles and treats that an expecting mum could wish for.
A range of Australian gourmet treats is included, including nibbles from Morgan's from Sydney, The Woods Farm from Jervis Bay, and Australia's premium chocolates from Ernest Hillier Chocolatier.
What Is the Second Mother's Day Present Idea for an Expecting Mum?
Another delightful hamper you could consider for an expecting mum is the Mini Mother's Day Delights Hamper! Inside this hamper, expecting mums can exquisite feast of gourmet treats that will tickle her tastebuds and bring a smile to her day even on those days she might feel uncomfortable.
We've selected a range of brands and treats that any expecting mum will adore. At The Hamper Emporium, we've spent over a decade sourcing the world's finest produce to include in our gift hampers, and we don't deliver supermarket brands, because we know that your recipients want and deserve the best.
Delicious treats included in this gift hamper include nibbles from The Woods Farm in Jervis Bay, Ernest Hillier Chocolatiers, Morgan's from Sydney and Black St. along with Butler's Chocolates.
Are There Other hampers For Expecting Mums at The Hamper Emporium This Mother's Day?
The Hamper Emporium has many other gift baskets that are suitable for expecting mums, so do not feel limited to the suggestions we mentioned above. To get an idea of the gift baskets an expecting mum will love, check out our Mother's Day collection today!
Can The Hamper Emporium Provide Me with Additional Suggestions for an Expecting Mum?
Are you a little lost finding the perfect gift basket for an expecting mum? Get some help from the experts at The Hamper Emporium today to find the perfect gift. Our team has years of experience where gift baskets and gifts are concerned, so by giving us a call or sending us an email, you can acquire a fantastic gift!
Our team are available to help you not only decide on what is the best hamper for expectant mum's this Mothers Day, but we can provide information about all of the products included in each of The Hamper Emporium's luxury hampers, and we can also provide information about our FREE Delivery options, along with our express delivery options that are available for upgrade.
As Australia's best-selling hamper store, we're experts at providing the perfect gift solution for every occasion and every recipient, and we've brought smiles to the faces of over 200,000 customers.