What's the perfect gift hamper for Mother's Day?
Author: Nicole Adler Date Posted:3 April 2019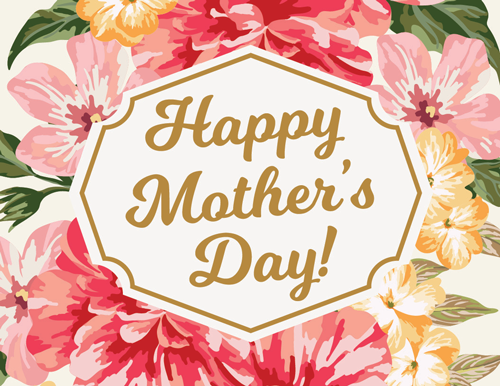 The best mums are perfect in every way, but what if you could embody that aspirational spirit in a gift hamper that is matched to your mum's peerless qualities?
Now you can with just a little forethought and a generous helping of tender loving care from The Hamper Emporium.
Our speciality Mother's Day gift hamper range is as extensive as it is inexpensive. The enticing selection of gourmet foods, pamper hampers, personalised Mother's Day gift hampers, fine wines, luxury hampers and gift packs of pure perfection have your mum's ideal gift in store.
Variety is the spice of life and The Hamper Emporium combines luxurious quality with abundant quantity in perfect gift hampers for your mum on Mother's Day 2019.
We're sure she'll thrill to receiving the Mum's Artisan Treats & Wine Hamper, which perfectly captures the essence of premium flavours and tastes to savour.
This complete package offers the cream of gourmet produce and fine wines from Australia and around the world. For food lovers and wine sippers who appreciate the finest quality edibles, drinkables and comestibles, this gift hamper is perfection in one stunning selection and keepsake gift box to treasure.
Inside, mum will find a bottle of Hentley Farm Shiraz from the world-renowned Barossa Valley wine region. The assortment of gourmet treats to sample with her complex red wine features Australian Kangaroo Valley kalamata olives and Kangaroo Island Produce Co. Artisan crackers. Mum is sure to want to spread, dip or slather the choice of Gourmet Regional Smokey Eggplant Tapenade and Gourmet Regional Capsicum and Feta Tapenade, just for starters.
The subtle spice of L'Orto Di Franco Semi Dried Tomato Halves, Baylies of Strathalbyn Gourmet Crackers and Brewer's Nut Co. Premium Mixed Nuts selection will also tempt her taste buds. There is even a bottle of cold-pressed extra-virgin olive oil to enhance her food sampling and elevate the flavours in all her cooking.
For the sweetest taste sensations to complete mum's savoury smorgasbord, this perfectly compiled Mother's Day gift hamper includes Crème Brulee roasted peanuts and dark chocolate-covered coffee beans by artisan brand Morgan's.
She can also snack on the indulgent richness of Byron Bay Cookies triple choc fudge cookies to her heart's content.
For all special occasions and gift-giving ideas that are designed to delight every recipient, The Hamper Emporium provides endless choices to suit all ages, gift preferences and unique tastes. The gift giver does not depart empty handed either with the bonus extra of free Australia-wide delivery on all hampers and gift baskets.
Standard delivery of your gift hampers is estimated to take between one and three business days in NSW, Victoria and metropolitan Queensland areas. In Tasmania and South Australian metropolitan areas, you should expect between three and five days for delivery and for Perth, Darwin and all regional zones, delivery is estimated to take between five and eight business days from the date of purchase.
Express delivery can also be achieved for a small additional charge and provides same day or estimated arrival of no more than three days to even the most remote regions in Australia.
But however your Mother's Day gift hamper from The Hamper Emporium arrives at mum's door, the overwhelming effect is bound to be perfection in an expertly packaged gift box.