Baby Girl Hampers
She's sweet, she's adorable and she's bought so much joy to their world and we're so honoured to help celebrate her arrival with the ultimate in luxury and love with a newborn baby girl gift hamper. Australia's best-selling newborn girl hampers are available for delivery now and include FREE Delivery with a range of price options.
If you are looking for the perfect gift for a newborn baby girl then The Hamper Emporium's range of gift hampers for baby girls are the perfect newborn gift idea. Containing an array of gift ideas that are both practical and beautiful you will make any new mother feel special when they receive one of our hampers. With our custom keepsake gift boxes, packed full of the finest gifts, we've spent over a decade sourcing the finest in newborn baby gifts, gourmet treats and the most adorable, softest babywear and toys to make both bub and mum and dad happy.
The Hamper Emporium offers free delivery Australia wide with all orders so that we can help you source the finest baby girl gift at a price that suits your budget. With over 200,000 happy customers when you choose a gift for baby girls from The Hamper Emporium, you can ensure that you're choosing beautiful quality that's guaranteed to impress.
---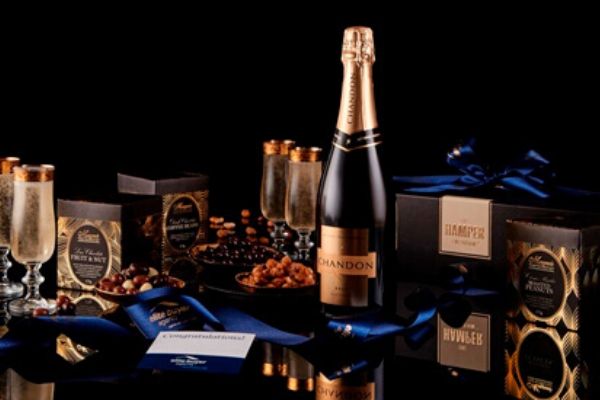 Luxurious - oppulent and stylish: something that gives great pleasure, and is perceived to be expensive. Lu...
Read Full Post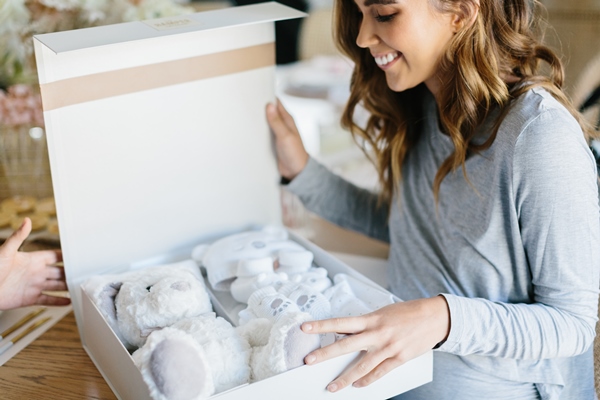 An adorable newborn baby is a magical gift and a wonderful time to treasure in life. A truly momentous oc...
Read Full Post
Isn't she lovely! When it comes to celebrating the life of a sweet newborn baby girl, here at The Hamper Emporium, we specialise in beautifully designed baby girl gift hampers packed full of the most exquisite baby gifts and of course some luxury treats for parents too.
Shopping for a newborn baby girl is always fun, however we realise the choice can feel overwhelming - but never again! Fortunately, you can count on The Hamper Emporium and our world-class baby gift hampers to make the perfect choice for newborn gifting every time. Let us take a closer look at our collection of baby girl hampers and find out why you should choose The Hamper Emporium for all your baby gift needs!
What Baby Brands Does Hamper Emporium Use For Baby Girls?
As Australia's experts in gift hampers, we've spent over a decade working with brands to source the best of the best in products. This not only applies to our luxury baby gifts, it applies across our entire gift hamper range. For beautiful ideas for christmas gift hampers for newborn baby girls, we include a wide range of options from beautiful cosy blankets, adorable organic cotton baby wear, and of course all-natural baby skincare to nourish baby without nasties.
If you're looking to send a baby girl gift that shows how much you truly care, then as Australia's leading gift hamper provider, we guarantee our gifts to be packed full of only the finest quality to create a beautiful keepsake hamper that both baby and parents will love. In order to provide customers with the best gifts for baby girls, we offer luxurious brands such as Marquise, EcoStore and Sophie La Giraffe.
Marquise Baby Gifts - For When Quality Matters
When you want luxurious baby clothing, there is only one company that can provide the best quality – Marquise. Marquise is an Australian company that has acquired worldwide renown thanks to their use of high-quality materials and comfortable baby clothing designs.
Marquise provides baby clothing for baby boys and baby girls. Each design is made with the baby's comfort in mind, but also provides some easy dressing features which makes it easier for new parents to get their newborn baby dressed. For over two decades, this fabulous brand has been keeping parents happy and children comfy and we love being able to support an amazing Aussie icon by gifting their designs to precious newborns.
Protect Baby's Skin With Beautiful Gifts From EcoStore
EcoStore was originally founded in New Zealand by couple Malcolm and Melanie Rands. Their beautiful brand focuses on the production of sustainable products that are great for people and the environment, something we truly love to support here at The Hamper Emporium. EcoStore products never contain any harmful chemicals and they specialise in fully organic products that make the perfect natural baby gift.
In addition to their range of adult products, EcoStore also has a beautiful of baby care products that we're proud to include in our range of baby girl gift hampers. The range of baby products is pretty extensive as well, since they offer soap, body wash, shampoo, bubble bath, moisturiser and nappy balm.
No matter what you need for your baby's care, in our large range of gift hampers for baby girls, you will find a wonderful range of EcoStore products, all produced with respect for Mother Nature.
What about Sophie La Giraffe?
Sophie La Giraffe is such a beautiful gift for baby. Still crafted with a process from natural rubber that is decades old, the original Sophie La Giraffe is loved worldwide. These days, there's now an entire range of baby products all featuring beautiful Sophie that are made for little children and for newborn babies. Among their range, you can find teether toys, storybooks and so much more.
Inside our gift hampers for baby girls, you will find the Sophie La Giraffe teether. The teether is made to stimulate all five senses of a newborn baby girl, which includes hearing, touch, sight, taste and smell. The teether also soothes the baby's sore gums when they start teething, so it is the perfect gift for both baby girls as well as baby boys!
Where Do I Go With Questions About Baby Girl Hampers?
Customers who have a question about baby girl hampers or any of the products inside our baby hampers can contact The Hamper Emporium on 1300-459-452.
Need some help deciding which baby hamper to get? Or having trouble deciding between several baby hampers? Feel free to give us a call or send your question to sales@thehamperemporium.com.au.
Don't forget our entire range of gift hampers for baby girls includes FREE Delivery Australia-wide.