What Gourmet Basket Is Perfect for Your Corporate Clients This Christmas?
Author: Nicole Adler Date Posted:23 March 2019


Australian food hampers are the perfect gifts for your corporate clients, especially if these are filled with holiday treats they would surely love. When it comes to savoury treats, the Hamper Emporium created the best Australian food hampers with premium items from famous brands worldwide. There are several Australian food hampers to choose from, and this list can be your guide in selecting the gourmet basket that is perfect for your client's wants and preferences.
Choosing is made easy, because all our Australian food hampers are crafted to fully convey your holiday cheer. To give you some quick inspiration, here are the most popular Australian food hampers from the Hamper Emporium.
Why Should I Choose the Red Wine & Nibbles Hamper from the Australian Christmas Hampers Range?
The Red Wine & Nibbles Hamper is one of our bestsellers among all Australian Christmas hampers every year. Aside from being affordable, this basket contains holiday food items that are perfect for family, friends, and colleagues.
Sometimes, one product stands out in one of our Australian Christmas hampers. The star of this gift basket is a luxurious bottle from the wine cellars of Robert Oatley, a Robert Oatley Signature Series McLaren Vale Shiraz, which is the perfect wine for the red wine lover and the cold Christmas weather. Those who love red meat with a glass of red wine will surely love this.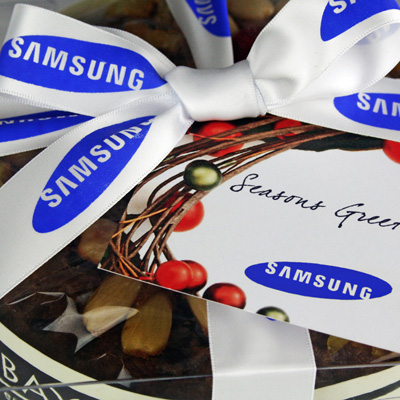 Our Red Wine & Nibbles Hamper from the Australian Christmas hampers range is also the hamper that is safe to give to those who do not have a sweet tooth, since all the treats in here are savoury. Inside, customers can find brands such as the Kangaroo Island.
The finest selection of nuts from Brewer's Nut Company also graces this gourmet Christmas hamper. One is a flavour-packed bag of Smokey BBQ Nuts and the other a bag of Premium Nut Mix with Brazilian nuts, creamy cashews and Australian peanuts and almonds.
From Partridges Artisan Bakehouse, customers can expect Black Pepper Crackers made with local ingredients from Yarra Valley and Tuscan Herb Crackers made with fresh rosemary, basil and oregano. Together with a box of Baylies Gourmet Crackers with Sesame Seeds, these crackers are a perfect match for the tapenades from Gourmet Regional, also included inside this gourmet gift basket.
Why Should I Choose the Best of All Gourmet Hampers from the Australian Christmas Hampers Range?
The Best of All Gourmet Hampers from our Australian Christmas hampers catalogue is one of our best Christmas hampers. It contains one of the best red wines, an Islander Estate 'Bark Hut Road' Cabernet Shiraz from one of Australia's best wine cellars.
Our Best of All Gourmet Hampers from the best Christmas hampers range also includes a lot of nibbles and treats that will be loved by recipients. Our hamper designer includes Baylies Epicurean Delights crackers, L'Orto di Franco Tomato Halves, Kangaroo Island Kalamata Olives, and loads more.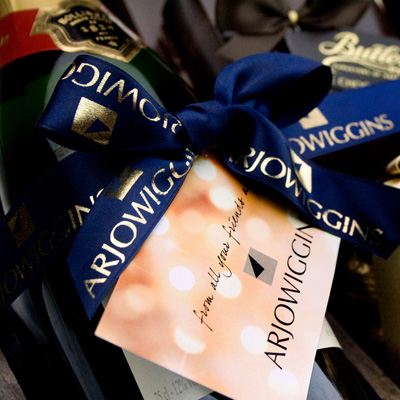 Why Should I Choose the Everything but the Ham Christmas Hamper from the Best Christmas Hampers Range?
If you want to give everything for a Christmas party, this is the hamper that contains all the food to complete a Christmas celebration. It is quite affordable, you get a hamper packed with famous savoury and sweet items with dips and pastes to go well with it. This hamper is also alcohol-free and has tea instead so you could consider this for those who do not drink any beer or wine. A host of a Christmas party or celebration will truly appreciate this hamper since it has delicious foods to serve.
For the collection of savoury products, it is complete with crackers from Partridges Artisan Bakehouse Black Pepper Crackers, Tuscan Herb Crackers, and Valley Seed Crisps Cranberry & Hazelnuts.
It includes sweet treats from the famous and legendary Maison Fossier like French Palmier Pastries, and Feuilletes Chocolate Chip Puff Pastries. Also from Baylies are Epicurean Delights Panforte, Epicurean Delights Traditional Handmade Cake. Handmade Pecan & Date Sharing Slice by SpringHill Farm is delicious when served with cream.
From the pantry are Pantry AB Ginger Biscuit Flavoured Syrup and Shropshire Cranberry, Orange & Roast Chestnut Stuffing Mix. This also includes a drink perfect with these sweet foods, a fine black tea from Harney & Sons Holiday Tea 5 Silk Tea Pyramids made with citrus, almond, clove and cinnamon. To top this all off is a Spoonfed Foods Snag Jam which goes well with sausages, beef and pork.
Why Should I Choose the Gourmet Christmas Treats Hamper from the Best Christmas Hampers Range?
The Gourmet Christmas Treats Hamper from our best Christmas hampers range is truly a feast of delectable gourmet products and treats. It is another basket without an alcohol drink, but if you wish to have a red wine with it, there is a quite similar Christmas hamper in our Australian luxury gift hampers catalogue, the Christmas Bites Hamper. It contains the same savoury items and sweet treats from the Everything but the Ham Christmas Hamper so this would be best for those who loves both sweet and savoury.
Still having a difficult time choosing which gourmet basket is best for your client? The Hamper Emporium will be happy to assist you with your selection. Other Australian luxury gift hampers can also be seen online, where you can find more information about our gourmet baskets and its contents. Are you ready to pick the best? Make sure to take some time to browse our catalogue today!