Free Delivery Every Time With The Hamper Emporium!
Author: Nicole Adler Date Posted:14 December 2015


Customers who have been looking for good Christmas hampers this year will love Hamper Emporium, because each one of our Christmas hampers comes with a free standard delivery. All you need to do to take advantage of this amazing deal is order one of the Christmas hampers on the Hamper Emporium.

Does Free Delivery Apply For All Australia?

No matter where you are in Australia, the free standard delivery always applies. Customers can also take advantage of the free standard delivery if they send their gift straight to the recipient, so if you choose this option for one of our Christmas hampers, you will not have to pay a thing.





Can I Use Free Delivery For Any Other Gift Hampers?

Our Christmas hampers are not the only gifts you can use the free standard delivery on, since the Hamper Emporium also offers a free standard delivery for all other gift hampers on the Hamper Emporium. Whether you need Christmas hampers or gourmet hampers, our free standard delivery always stands.

What If I Need My Gift Fast?

Christmas hampers on free standard delivery usually do not take that long to delivery. It all depends on your location. For example, customers who live in Sydney can get their Christmas hamper somewhere between one and three days. Customers living in NT Metro will get their hamper between five and eight days. For more estimated delivery times on free standard delivery, please head over to the delivery page for more information.

Hamper Emporium understands that some customers may need their Christmas hampers a lot quicker, so for these customers we have a special delivery function in place. The first extra delivery option is the same-day delivery, which can be used by customers living in Sydney Metro.

The Same-Day Delivery Option is quite popular with our Sydney customers, considering they can receive the hamper they ordered only a few hours after placing the order. If you live in Sydney Metro and want to take advantage of this option, please place your order before 1 pm on a business day.

Our Same-Day Delivery Option can also be used during the holiday season, however, we do need to warn our customers that your hamper may be delivered as late as 8 pm. The Christmas period is the busiest time of year for us and for the Australian postal services and couriers, so you may have to take this into account when you use the Same-Day Delivery Option on our website.

Can I Only Speed Up Delivery If I Live In Sydney?

No, since the Hamper Emporium also offers other delivery options for customers living outside of Sydney Metro. For example, customers who live in a capital city can take advantage of the Next-Day Capital City Delivery Option.

Customers who order their hamper before 1 pm on a business day, and live in one of Australia's capital cities, will get their hamper delivered the very next day. If you place your order after 1 pm on a business day, your hamper will be delivered in two business days.

Hamper Emporium customers who use the Next-Day Capital City Delivery Option also need to take into account the holiday season. When you use this option, your hamper may be delivered as late as 7 pm. However, the Hamper Emporium and associated couriers and postal services aim to deliver your gift in a timely fashion.

Customers who do not live in a capital city can also speed up their hamper delivery by choosing the Express Delivery option. With Express delivery, your order can be delivered the following business day. However, Hamper Emporium cannot guarantee a next day delivery with the Express Delivery option, since this is subject to the couriers and postal services we use. Hamper Emporium will always ship your hampers on time, but the busy holiday season may interfere with the normal workings of couriers and postal services.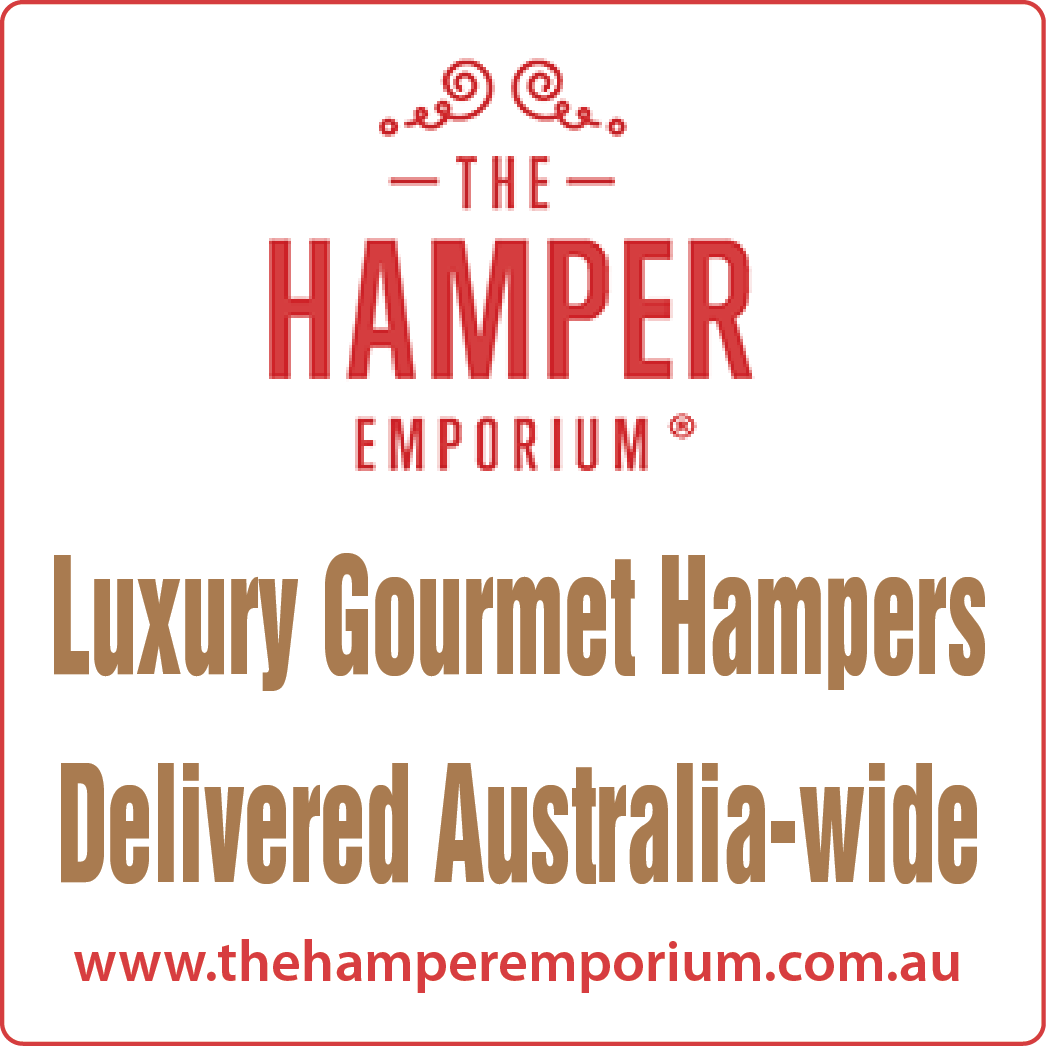 Any Special Deals for Businesses?

Business clients who want to order a substantial amount of Christmas hampers, or who need to send a large amount of hampers to a variety of recipients, could take advantage of a special bulk delivery option on Hamper Emporium. If your business would like to take advantage of our bulk delivery discounts or special pricing arrangements, please contact the Hamper Emporium for more information.

Any Other Delivery Options I Should Be Aware Of?

Some hamper deliveries may need some special instructions in order to get delivered to the right place. Buildings or places that may need additional delivery instructions are hospitals, apartment buildings, offices, and commercial buildings.

Customers who want to deliver a hamper to a recipient in hospital should always include the room number and the name of the patient. The hamper is usually delivered by the courier at the reception desk of the hospital and then brought to the room by one of the attending nurses.

When you are delivering to an apartment building, it may be helpful to add the floor of the apartment building the courier needs to deliver to. However, adding the floor number is not always necessary, but it helps to guarantee the safe delivery of your Christmas hamper.

Customers who are sending a gift to an office building or commercial building will need to leave some additional information for the courier. Most office buildings have several offices with different companies in them, so you will have to specify the company you want to deliver the hamper to in order to get it delivered properly.

The Hamper Emporium also provides customers with an Authority to Leave option. The Authority to Leave is used by the courier if nobody is around to receive the parcel. When you use the Authority to Leave option, the courier can leave a card to schedule a redelivery or the recipient can collect the hamper from a local newsagent or other suitable location. If you rather not use this option, you can always deselect that option before you checkout and pay for your hamper.