Christmas Gourmet Hampers
---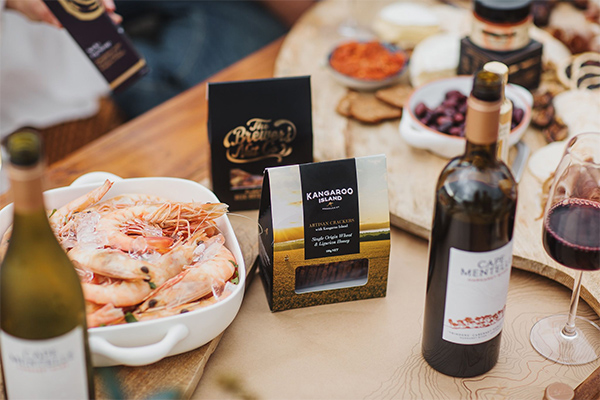 Supporting Australia's Finest Gourmet Producers The Hamper Emporium is always proud to support local Austra...
Read Full Post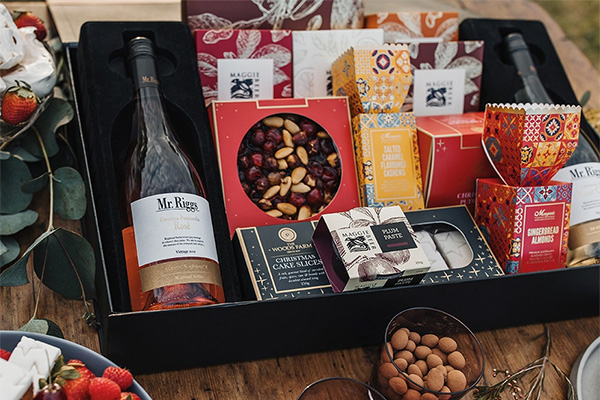 Send Your Seasons Greetings In A Special Way With the busy season upon us, the time for choosing the right ...
Read Full Post
Christmas Gourmet Hampers
Gourmet Christmas hampers are our speciality and we can't wait to deliver yours! As Australia's most popular hamper store, we've spent the last decade perfecting our presentation and sourcing the world's most luxurious food gifts to fulfil all our customer's gifting needs at Christmas time and take away the stress of Christmas food gift-giving. Our hampers are comprised of the finest and most decadent Christmas wine, chocolates, Christmas biscuits and gifts to ensure each and every recipient is utterly delighted!
Christmas Food Hampers
A gourmet gift box for Christmas is the perfect way to ensure satisfaction for your friends, family and colleagues, and such a simple way to deliver joy. Our best-selling Australian gourmet Christmas hampers include a range of hand-selected wines for Christmas, gourmet goods from Maggie Beer and other quintessential Australian producers that your recipients will be enjoying for days and weeks to come.
The Hamper Emporium's Gourmet gift hampers are the perfect 2023 Christmas gift idea for foodies. Not only do we offer complimentary Australian gift hamper delivery, but we can also upgrade your order to same-day gourmet hamper delivery for Sydney, Perth, Melbourne and Brisbane. We've sourced some of the world's finest artisan gourmet treats and packed our gift hampers full of delights, sweet and savoury, there's something for everyone. Australia's best-selling gift hampers are in stock now ready to deliver.
The best part of choosing a gourmet Christmas gift hamper is that there's something inside for all tastes and all ages. We've spent over a decade sourcing the world's finest food brands, creating custom luxury hamper packaging and creating a memorable gift experience for over 500,000 happy customers.
Australia's Best Gourmet Christmas Hampers Available To Order Now:
When you browse our collection of online gourmet Christmas hampers this holiday season, we want to help you choose the right one. By following a few simple tips, finding the best option for your recipient is easy, just ask yourself what their favourite treat is. If it is chocolate, choose one of our online gourmet Christmas hampers with the largest chocolate selection. However, if your recipient prefers wine, you could choose one of our gift boxes that includes wine for Christmas that's highly rated by James Halliday. We utilise the renowned ratings of James Halliday to ensure that our wines are always the finest quality with delicious flavours and qualities that wine lovers are guaranteed to adore.
Not sure what their favourite gourmet treats might be? That's easy too - just choose a gift box packed full of gourmet foods. There's a range of goodies both sweet and savoury treats in all our Xmas hampers so that they get the best of both worlds. All of our luxury hampers are packed full of the world's finest gifts and have customers returning over and over again thanks to the luxurious high quality.
Gourmet gift baskets are incredibly popular during the holiday season, so it is no surprise that our bestsellers are constantly changing during this time of year. However, customers who want a quick overview of the most popular gourmet gift baskets at the time of their shop will find that the most popular options are automatically listed first in the catalogue. So, simply look at the first five listings in the gourmet gift baskets catalogue to discover the bestsellers at that time.
Our best selling Australian hampers have been designed to help bring the same level of joy to Christmas as Santa on Christmas Eve. Just like St Nick, The Hamper Emporium's delivery network is all about delivering joy, surprises and festive happiness each and every year.
Our gourmet gift baskets can contain a variety of nibbles, wine, champagne, and even whiskey. We've spent over a decade getting to know our suppliers and sourcing the world's finest brands and ingredients, so customers can expect a variety of brands and labels when choosing one of our gourmet gift baskets for Christmas, each as fabulous as the next. Of course, some brands and labels are used more often in the gourmet food hampers of The Hamper Emporium. Brands and labels that you'll find within in our range of gourmet xmas food hampers include Maggie Beer, Baylies Epicurean Delights, Kangaroo Island Produce, Ernest Hillier Chocolates, Morgan's, and Moet & Chandon.
All our gourmet food hampers are suitable for foodies in theory since each of them is filled with the most delicious treats in the world. Of course, if you want to make one of our gourmet Christmas food hampers more memorable, it is always best to choose a gift basket with your recipient's favourite products. Still, there is one more positive to take into consideration when you buy for a foodie. Foodies tend to enjoy a variety of different flavours, and this is exactly what you will receive when you purchase one of the holiday gift baskets at The Hamper Emporium. If you are unsure about which of our holiday gift baskets to purchase, simply choose one with a great deal of variety.
The Hamper Emporium adds new holiday gift baskets each year; this ensures that returning customers can always find something new and exciting to gift to their family, wife, husband, mum, dad, and friends on this special occasion. However, we must mention that our existing holiday gift baskets have been updated with new products too. So, no matter where you look in our range of holiday gift baskets, you can always find the perfect gift and something new and intriguing for the holidays.
We love genuine Australian products at The Hamper Emporium, so it is no surprise that our range of Christmas gift baskets includes quite a few Australian brands and labels. Some of the Australian brands we have included in our gift baskets over the years have become customer favourites; this is certainly the case for brands such as Maggie Beer, Baylies Epicurean Delights and The Woods Farm. Of course, new Aussie brands are added on an annual basis, so we are sure you will be delighted with the new Aussie products we added this year.
Customers who are searching for a beer selection for their recipient will find it in our range of beer hampers. The Hamper Emporium provides Australian craft beer hampers such as the James Squire Ale Hamper, but we also have a range of international beers that is bound to be appreciated by the beer lover. Check out all the options before you decide so you can make a perfect choice. So whether you are looking for a corporate gift, need to bulk order some hampers for the festive season or even for Father's Day we have you covered at The Hamper Emporium.
It's good news, we do. Because The Hamper Emporium is delivering its exquisite gourmet hampers across the country. No matter how far you reside from our warehouse, you can take advantage of the gourmet hampers at The Hamper Emporium as well as Australia wide free standard delivery. To benefit from our free delivery service during the Xmas season, please select the "standard delivery" option during the checkout process. Of course, there are also some additional delivery options for customers who need to speed up the delivery of their gourmet gift baskets.