What Quality Products Does the Hamper Emporium include in their Christmas Hampers?
Author: Nicole Adler Date Posted:3 September 2015


Hamper Emporium is currently the leading seller of gift hampers and Christmas hampers in Australia, this has a lot to do with the fact that we only use the highest quality products in both our gift and Christmas hampers. Curious what quality products we use in our Christmas hampers? Be sure to read on and discover all!

What Biscuit Brands Does Hamper Emporium Use In Their Christmas Hampers?

There are a number of biscuit brands that stick out above all the rest. For that reason, you will find these brands quite frequently in our selection of Christmas hampers. Every brand is thoroughly researched by our team and quality tested, so the following brands are top-notch in our eyes.

The first biscuit brand you will find on Hamper Emporium is Maison Fossier. Biscuit manufacturer Maison Fossier is based in Reims, France and has roots dating all the way back to the 17th century. IN 1690, a French baker invented a recipe to get the most out of his oven after the bread finished baking. The result was Biscuit Roses, a biscuit Maison Fossier has become famous with. Biscuit Roses even made their way to French royalty, as they were presented during the coronation of Louis XVI in 1775. Ever since that day, Maison Fossier has produced some of the most delicious biscuits in the world. Therefore it is no surprise that these biscuits made their way into our Christmas hampers.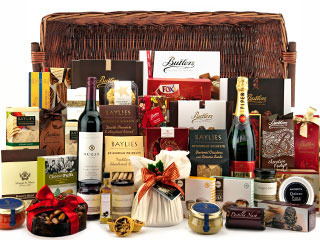 Another great biscuit brand you will find in our gift hampers is Jules Destrooper. The company was founded in 1886 by namesake Jules Destrooper, which means this company also carries a lot of history and traditional recipes with it. Jules Destrooper exports their biscuits worldwide and they are mainly known for their exquisite butter waffles. At Hamper Emporium, you can taste the quality of Jules Destrooper as well, simply choose one Christmas hamper in our range and enjoy!

What Champagnes Does Hamper Emporium Use?

Hamper Emporium offers quite a few champagnes in the gift hamper range, however, there are a few champagnes that return more often than others.

The first champagne we are especially fond of is the Moet & Chandon Brut Imperial Champagne, also referred to as the world's favourite champagne. Moet & Chandon Brut Imperial Champagne has a unique taste, trademarked by fruitiness and an elegant palate and maturity.

Another great champagne in our range is the Bollinger Special Cuvee, a blend of 60% Pinot Noir, 25% Chardonnay and 15% Meunier. The champagne has aged for more than 15 years, so you can also count on an excellent maturity.

Last but not least, we can also recommend our hampers containing the Piper-Heidsieck, which comes from one of the oldest champagne houses in the world. The Piper-Heidsieck is a true classic bursting with fruitiness. Given the experience of the champagne house and the unique blend of flavours, this champagne is a true recommendation for every champagne lover.

What Chocolates Can I Find In Hamper Emporium Hampers?

There are many chocolate manufacturers nowadays, one being a lot better than the other. Only the best is good enough for our selection of hampers, so we have picked some of the most delicious chocolates from outstanding brands.

Fardoulis is the first brand you can find quite frequently in our hampers. Fardoulis is an Australian owned company with a love for personalised chocolates and chocolate gift boxes. The company opened its doors in 1985. Their first creation was a special after dinner mint, meant for restaurants and cafés. However, the flavours of their after dinner mint were so appreciated, the company soon grew into something a lot bigger. After a number of years in the chocolate business, Fardoulis has grown into one of the largest suppliers of chocolates in the world. Anyone who tastes Fardoulis chocolate will tell you that it is an experience to remember. Their chocolates are known for their creaminess, so you can surely spoil your taste buds when you try one of our hampers containing Fardoulis chocolates.

Another great chocolate brand is Butlers, which you can also find in the majority of our chocolate gift hampers. Butlers started creating chocolate delights in 1932 in Dublin. The company was founded by Marion Butler, who created the first range of chocolates called Chez Nous Chocolates. All confections were made by hand, so the word soon spread outside Ireland. Since its founding, Butlers has become known for their handmade chocolates and gorgeous traditional chocolate flavours. If you love great chocolate, you simply cannot afford to miss the taste of a Butlers handmade piece of chocolate. If you never had Butlers chocolate before, we recommend getting one of our Butlers Chocolate Hampers today, so you can experience this marvel for yourself.

What Cosmetics Can I Find In Your Gift Hampers?

Hamper Emporium mainly counts on MOR Cosmetics for gift hampers, however we also provide some organic beauty products from EcoStore.

MOR Cosmetics has become a big name in Australia, especially since the release of the MOR Marshmallow Range. The company was founded in 2001 and has been a true pioneer in the creation of bath, body and lifestyle products. When you want to take the best care of your skin, and love to spoil yourself with some luxurious products, you need some MOR Cosmetics in your beauty collection.

EcoStore is another brand we offer, this also includes a selection of baby products. Even though EcoStore is mainly used in our baby hampers, we believe that they are more than worth mentioning. Customers who prefer to go organic with their beauty products will definitely find something when they shop at Hamper Emporium. In our range you can find EcoStore shampoo and even bubble bath!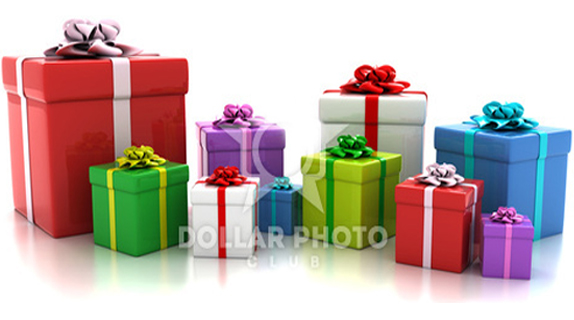 Can I Contact Hamper Emporium For Product Information?

Would you like to know more about any of the brands mentioned here? Or do you have a question about another product in our hampers range? Do not hesitate to contact Hamper Emporium for more information at 1300-459-452 or at sales@thehamperemporium.com.au.