What Are the Best Christmas Hampers?
Author: Nicole Adler Date Posted:6 December 2017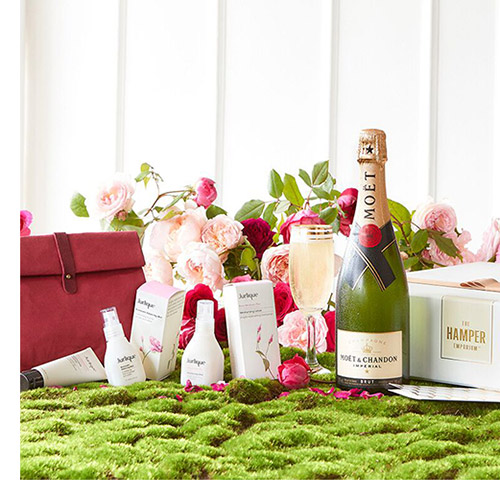 At the Hamper Emporium, we always get asked what our best Xmas hampers are. Considering there are numerous Xmas hampers in our catalogue, it does not make our choice any easier. However, after a long debate with our team, and some customer research, we have come up with our best Xmas gift hamper list! Check out the information below which ones made the list!
What Are the Best Luxury Christmas Hampers?
The Hamper Emporium has some exquisite luxury Xmas hampers this year; this does not only include luxury hampers for individual recipients, but also extensive luxury hampers for businesses and corporations. Curious about our favourites? Here are the luxury hampers we chose!
The Deluxe Christmas Hamper
Our Deluxe Christmas Hamper is one of the largest gift hampers in our collection. Therefore, our Deluxe Christmas Hamper is usually a corporate present during the holiday season. Inside this present, customers can find numerous chocolates, Christmas-themed gourmet treats, and outstanding wines to keep them company during the festive season! So, this gift hamper should certainly be on the shortlist for many corporations looking to impress an important client with a luxury present.
The Luxury Christmas Icons Hamper
There is also an extensive luxury gift hamper for the individual recipient, more specifically our Luxury Christmas Icons Hamper. Inside this gift hamper, customers can find an incredible selection of Xmas treats, but also an exquisite bottle of 2008 Moet & Chandon Grand Vintage, making this Xmas present suitable for gourmet lovers as well as champagne collectors.
What Are the Best Items Included in Our Christmas Hampers?
Some items in our range of hampers stand out more than others, even though all our gourmet presents are hand-selected by our expert team. Today, we have selected two of the most popular items inside our Christmas hampers, which could help you decide on a hamper for your recipient!
Moet & Chandon Brut Imperial NV Champagne
The Moet & Chandon Brut Imperial is a champagne you will find quite often in our Christmas hampers. It is often referred to as the most popular champagne in the world, which is not surprising when you consider the excellent reputation and the affordability of this French champagne. Of course, each hamper that contains the Moet & Chandon Brut Imperial NV Champagne also contains some matching gourmet nibbles.
Baylies Epicurean Delights Handmade Christmas Cake
Most gourmet treats inside our Christmas hampers are handmade; this includes Baylies Epicurean Delights Handmade Christmas Cake, one of the most popular gourmet treats amongst our customers this holiday season. The cake is made with fresh ingredients from the Australian Adelaide Hills, but also some genuine Barossa Valley brandy that makes this cake even more special.
What Are the Best Gourmet Christmas Hampers?
Customers who are looking to delight a gourmet lover in the holiday season cannot go wrong by choosing one of the gourmet hampers at the Hamper Emporium. Below, we have listed the gourmet hampers with some of our finest gourmet treats, so be sure to select any of the following Christmas hampers to provide your recipient with an amazing surprise.
The Pure Gold Luxury Foodies Hamper
Our Pure Gold Luxury Foodies Hamper is packed with gourmet goodies from well-known gourmet brands such as Black St. Gourmet, Kangaroo Island, Byron Bay, and Baylies Epicurean Delights. It also contains a marvellous selection of chocolates from Willie's Cacao and Butlers Irish Chocolates. Of course, to top it all off, this hamper also includes a genuine Cape Mentelle Shiraz as well as a bottle of Moet & Chandon Brut Imperial NV Champagne. So, this hamper from our Christmas collection will be a true delight for any gourmet lover out there!
The Traditional Christmas Epicure Hamper
If you are looking for a Christmas hamper packed with handmade Christmas treats, you certainly should choose our Traditional Christmas Epicure Hamper. The Traditional Christmas Epicure Hamper is packed with Christmas treats such as handmade Christmas cake, fruit & nut cake, shortbread, cranberry cake, and loads more! These delicious gourmet treats are also accompanied by a genuine Cape Mentelle Margaret River Shiraz, so even wine collectors would love to receive this hamper for the holidays!
The Everything but the Ham Festive Hamper
Customers who want to make sure their recipient has enough Christmas treats to last them through the holidays should certainly obtain the Everything but the Ham Festive Hamper. As the name of this gift hamper suggests, the Everything but the Ham Festive Hamper contains all the essential gourmet treats for the festive season, with exception of the Christmas ham of course!
When Is the Best Time to Order a Christmas Hamper?
The Hamper Emporium usually recommends ordering Christmas hampers with some time to spare; this due to how busy couriers and postal offices are during the holidays! Since couriers and postal services are extremely busy, delays are more likely during this time of year. Therefore, ordering your Christmas hamper early is recommended.
For businesses who are considering corporate gift hampers during the holidays, we also recommend ordering your corporate hamper setup early. Even though the Hamper Emporium can handle large volume orders, creating corporate branding for a hamper could take some time. Businesses who order early can also benefit from an early bird special deal, which could make their order even better! So, if you are looking to delight some important clients and suppliers with a gourmet hamper, check out your corporate branding options early this year!
Where Can I Find More Information on Christmas Hampers at the Hamper Emporium?
For more information about a specific hamper, or the products it contains, we kindly refer you to the product description page of that gift hamper. On this page, you can find detailed information about each of the products, but also other vital information such as delivery time.
Do you have an additional question about our Christmas hampers? For more information, please contact the Hamper Emporium team via email, telephone, or instant messaging. We will be more than happy to assist.