3 Ways To Celebrate The Historic 25th Australian Grand Prix
Author: Nikki Barnett Date Posted:4 March 2020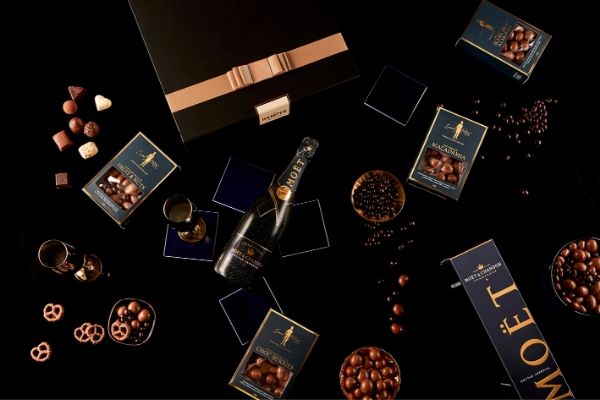 Party Hampers To Help Celebrate The Historic 25th Australian Grand Prix!
The Australian Grand Prix of 2020 is heading our way at last.
This thrilling Formula 1 race will be held in Melbourne on 15 March this year and promises to be an extra special tournament on its 25th birthday. It's fabulous events like these which make memories for many Australians, and even if you are not a big motorsports fan, it's important to be involved.
Here at The Hamper Emporium, we are already giddy with excitement and planning our weekends around the race. So here are our ideas on family hampers and party hampers that will increase the sense of luxury and occasion!
A Touch Of Australian History
The very first Australian Grand Prix was held way back in 1928. With worldwide coverage, it is now probably the most prestigious and popular race in the Formula 1® drive. Melbourne is, of course, host to an extensive sporting calendar, but this is one of its largest. Over 300,000 people flock to the Albert Park Circuit for the breathtaking spectacle which plays out over 58 laps and a 5,303 km track. Sunday, March 15 is the date in everyone's event diaries!
Some Of Us Are Even Lucky Enough To Go!
For most of us, the glitz and glamour are enjoyed at home, savouring the atmosphere with beer and party hampers or catering for a family get-together. Some are lucky enough to get in on the action, with ticket options for most budgets. The F1 experience hosts general admission, grandstand seats and exclusive hospitality suites. From a low-key to a lavish day out, it's an absolute must in the world of racing. Avid fans normally opt for the Grandstand seats, with a fantastic view of the action hotspots and the ability to move around in the stands.
From watching the fastest cars in the world to listening to international music, there's also much to explore off the track. The atmosphere and excitement of just being there are unmatched if you love motor racing. There is an impressive entertainment schedule, and the chance to bring home much-coveted souvenirs and signed merchandise. Melbourne brings together the very best food, live acts and entertainment, together with the opportunity to test your driving skills on racing simulators. Sights, sounds and smells all rolled into an electrifying sensory experience and a spectacularly atmospheric event.
Indulgent Family Hampers Will Save The Day!
Many Australians will be planning a gripping day glued to the TV screen. You can easily find information on the broadcasted event and how to watch the race in the comfort of your home. Download the Grand Prix schedule on mobile and join millions as they watch this special 25th breathtaking race. If you're planning a friendly gathering, then it's a great idea to order family hampers or party hampers, then you don't even have to move away from the screen!
Getting well organised in advance will mean you will be free to enjoy uninterrupted excitement and some family fun. It's still beautiful weather and a chance to enjoy one more barbie after the event too. Getting together with friends and tucking into a tasty grill, healthy seasonal salads and desserts is a must for many of us. Plan your menus well in advance, chill the beers, and make sure you're not in charge of the cooking!
Whatever you decide to do on the day, make sure there are plenty of titbits and sweet and savoury snacks on hand. As the adrenaline levels rise, everyone will be in need of some sustenance! You can choose from our full range of party hampers, perfect for any occasion, and guaranteed to please even the fussiest friend or family member!
Our Top F1 Family Party Hamper Picks
It will certainly be a day to remember even if you are not experiencing the full mesmerising action in Melbourne. Having a sumptuous family hamper on hand will mean that you are completely free from cooking, or it can add those important finishing touches to your homemade spread.
Here's our choice of two options that will be sure to tempt:
A veritable luxury party hamper feast for the event, packed with treats and sweets for those pitstops in the action. Pure butter shortbread, French vanilla almonds and honey roasted peanuts blend with peanut or cashew peanut brittle. For chocaholics, there are six different choices of delicious chocolates and confections from Butlers, Ernest Hillier and Willie's. Add in a quality bottle of Moët & Chandon Nectar Impérial and you will be toasting the Grand Prix winner in complete style.
A family hamper made for sharing and dipping into tasty flavours, this sensational option is an ideal choice. From Kalamata olives and semi-dried tomatoes to quince paste and rich tapenade, there's something delightful to add to your cheeseboard or barbie feast. You can even dip into Kangaroo Island honey popcorn. A bottle of vibrant Cape Mentelle Shiraz and sophisticated Semillon Sauvignon Blanc mean that you can share around the flavour of success on the finishing line!
You can check out our full range of lush family hampers along with selected party hampers of fine Australian craft beers and sparkling deluxe ciders.
With free delivery across Australia, there's still plenty of time to get organised for the Melbourne 25th F1 Grand Prix and make it a really memorable occasion for everyone!