Our 5 Essentials for Every Girls' Night In
Author: Michelle Richards Date Posted:25 June 2021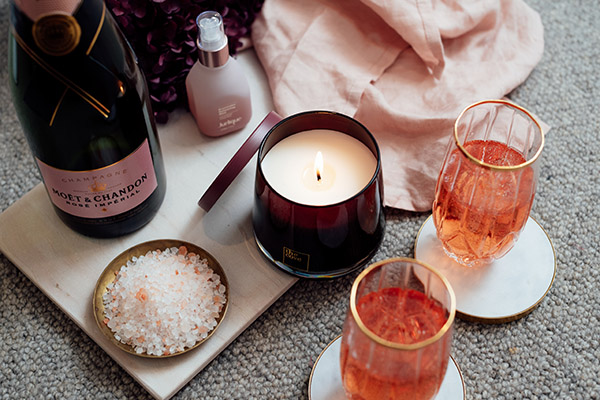 Ultimate girls' night in party inspiration
We all know how easy it is to lose track of what's happening in everyone's lives. Work is busy, your regular, pre-COVID coffee catchups and gym sessions just aren't the same, and you haven't had the opportunity to see your best girlfriends nearly as often as you'd like to. If your big nights out have turned into quiet nights at home, you need an emergency BFF meeting to plan an epic Girls' Night In together.
While hitting the local nightclub or wine bar is not in the cards for us again at the moment, you don't have to turn into a hermit sitting at home alone. It's time to get inspired, order some cocktail hampers, and invite your closest friends over for a fun girls' night in.
If you're feeling a little out of touch or you're desperate for some quality girl time, everyone else is probably feeling the same way. You need to take the initiative and plan the perfect girls' night in so everyone can catch up. The first step for planning a great girls' night at home is setting the wheels in motion. Pick a date, choose a theme, create a great e-invite, and spread the word.
Once you've made the decision to plan an evening at your house, you need ideas for fun things to do for a girls' night in to make it an epic party worth surviving lockdown for. If you want your girls only evening to last all night, you need plenty of inspiration to keep the party rolling. From pamper parties to a fun wine tasting evening, here are five essential things you need for hosting a fabulous and memorable girls' night in.
Five essential things you need for a fun girls' night in
Nibbles and snacks.

Don't underestimate the need for snacks! You want a good variety of sweet treats, chocolates, lollies, crackers and dip, plus a low-fuss main meal. She who brings the cob loaf is worthy of a crown.



A great wine selection. A good bottle of wine is best enjoyed with friends. Make sure you're fully stocked with a good selection of quality wine everyone will enjoy. The best wines for a girls' night in are nice, easy-drinking wines that will go with everything. Choose a mix of red and white wines, or even a sparkling rosé.


Pamper essentials. Make it a lazy evening for relaxing. Tell the ladies to dress for comfort and set the scene with scented candles, plush cushions, and snuggly throw rugs. Grab some nice bath and beauty skincare products, fun facial masks, or a selection of nail polishes and treat yourselves to a girls' pamper party and spa treatment. Bras are optional.


Fun and games. You should have at least one simple group game lined up for extra laughs when hosting ladies night at home just to keep the ball rolling.


The perfect movie. Finish the night with a classic chick flick or your favourite movie. Don't forget the popcorn.
Inspiration for planning a great night with the girls
When life gets crazy, that's when we most need quality downtime with our friends. Creating the perfect mood for some good female bonding time is just what you need to recharge the batteries. Choosing a theme or main activity helps to give the party some kind of structure so everyone knows what to bring. You can make it as low-key or elaborate as you like.
Choosing things to do for a girls night in and creating a fun evening to share with your best friends shouldn't be a lot of work. You don't want your pre-party preparation to be so much hard work that it takes the shine off a great night to share with your close friends. So pick the best girls' night in ideas and party theme to suit you, your home, and your friends.
Five great theme ideas for a fun girls' night in
Potluck dinner. If you don't want to order in, having everyone bring a simple meal or dessert is a good way to make sure catering is easy and inexpensive. A great low-fuss option for a winter girls' night in would be hosting a winter warming soup night.


Games night. If you love a good board game, there's a whole range of fun party board games to guarantee an evening full of laughter. Tell everyone to bring their favourite game. Mix it up with some old fashioned favourites and a few new party games for something different.


Karaoke party. Set up the Xbox or splurge for a karaoke machine and challenge your girl friends to the ultimate sing off. To get the most out of your karaoke fun, wine is essential.


Pamper party. If you're hosting a girls' night in for a bunch of overworked women who would probably be in bed by 9 if left to their own devices, you need to sweeten the deal with a guarantee of wine and relaxation. Candles, massages, foot spas, and manicures are every woman's best friends.


Cheese & Wine tasting party. If you know you're going to crack open a bottle or two (or three) you may as well make an occasion of it and have a little fun by expanding your wine horizons. Select a range of wines and cheeses that your friends may not have tried before and host your own wine tasting party.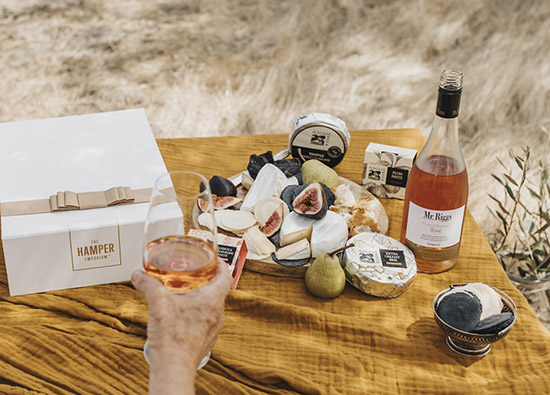 What to order for a girls' night in
The Hamper Emporium has what you need for hosting a great girls' night in Australia with our hampers for women. Order online to have the ultimate food and wine hamper or a relaxing pamper hamper delivered to your door. Choose from our range of gourmet party hampers packed full of delicious treats and nibbles just perfect for sharing for a girls' night in. Treat yourselves to a wine and gourmet snacks hamper with chocolates, peanut brittle, caramels, honey-coated popcorn, artisan crackers, and the perfect bottle of wine.