The Best Chocolate Gift This Christmas
Author: Nikki Barnett Date Posted:18 November 2019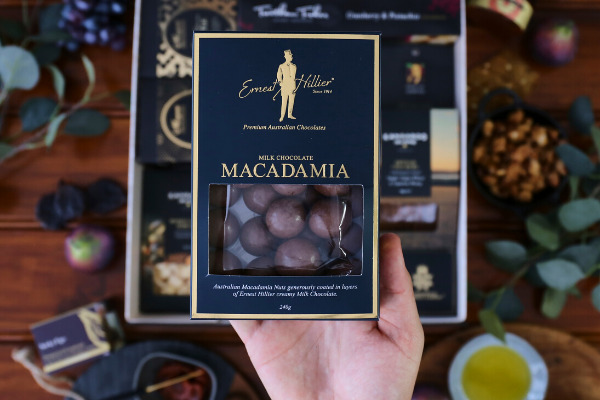 Did You Know The Chocolate Gifts We Give Have A Long History?
Chocolate has been around in one form or another since the time of ancient Mayans, Not that we would recognise it as the sweet confectionery we have today. No, it was a revered but bitter drink. All Mayans drank it, although it was often used as a celebratory drink and mixed with chillies, honey or water. The Aztecs thought chocolate was a gift from the gods; at that time, cacao beans were more valuable than gold.
The invading Spanish brought chocolate to Europe; there is much speculation as to how it travelled. Still, as the monks seem to have had a monopoly on the making of it, maybe the first missionaries brought it back?
Chocolate houses popped up all over Europe, and these were initially for men, not ladies. The contents of chocolate make it an aphrodisiac and stimulant, not thought appropriate for ladies. Plus only the wealthy had access, as yet again the cacao beans were a valuable commodity.
Chocolate, in the form we recognise today, came to Australia in 1924 as the Cherry Ripe Bar. This uniquely Australian product was a mix of cherries, coconut and dark chocolate. Australia was also the first export business for the consortium of British firms, Cadbury, Fry & Pascall. They opened a chocolate factory in Hobart in 1922 and continue to invest in Australian chocolate production today.
Chocolate Gift Hampers
Aussies love chocolate so much, so we have 23 hampers in which to indulge your love of chocolate by sharing them. As with all our products we have searched for the best gourmet products both within Australia and Internationally. Our suppliers include,
This Australian chocolatier founded his company even earlier that the Cherry Ripe production. Chocolate making began in 1914, and this is the oldest privately owned chocolate house in Australia. Ernest Hillier can be said to have introduced the chocolate culture to Australia. Re: Capital now owns the company, they say they are dedicated to not only maintaining the Hillier Chocolate name and reputation but to also expand into overseas markets.
With over 100 years of experience, we are confident in the deliciousness of the Ernest Hillier chocolates we incorporate in our hampers. These include,

Milk Chocolate Scorched Almonds

Berry Chocs Selection

Chocolate Fruit & Nut Selection

Milk Chocolate Macadamia

Chocolate Coated Liquorice

Pink Handbag Scorched Almonds - a special treat in the L'Occitane & Moët Hamper & L'Occitane Pamper hamper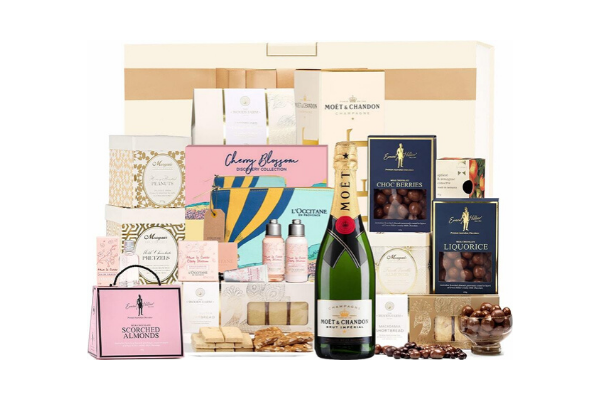 This international renowned chocolatier is an Irish owned company famous for its luxury brand of chocolate products. Started in 1932 by Mrs Bailey-Butler's the company, from its custom-built facility in Dublin, still produce chocolate gifts from her original recipes using techniques handed down by each generation. Recent additions have included an organic chocolate range, a dark chocolate range and a range of chocolate with Irish fashion designer Orla Kiely. The company source their cocoa sustainably through the world-wide initiative of Cocoa Horizons™.
We include Butlers Gold Box Chocolate Assortment in our hampers. Just seeing the box creates an eagerly awaited anticipation of luxury, after all, their message is, 'Decadence Delivered' and the delicious selection of truffles, fudge and praline in the gold box certainly make a decadent chocolate gift. You can also find their Dark Chocolate 10 mini-bar pack, Milk Chocolate 10 mini-bar pack; Salted Caramel Crunch coated in chocolate mini-bar pack, Chocolates Festive Menu and Milk Hot Chocolate.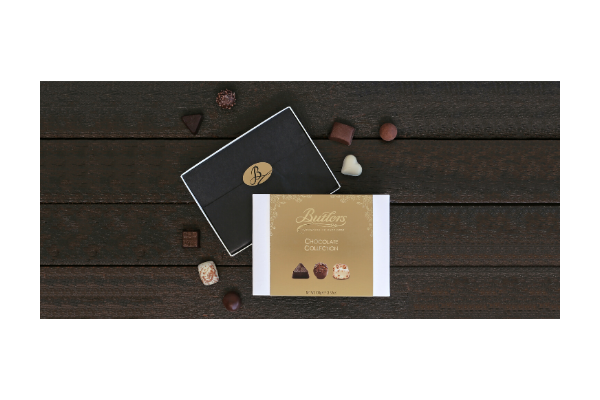 Willie's Cacao - Melt Into A World of Adventure
Chocolate is a passion and an adventure for Willie Harcourt Cooze. A passion that led him to buy the Hacienda El Tesoro, in the Venezuelan Henri Pittier National Park in Choroni. His experience with chocolate made direct from bean to bar is best understood in his words, "Close your eyes. Let the chocolate melt slowly around your mouth. And for a few minutes of pure pleasure, you will be transported to the other side of the world to a place where cacao was born."
The chocolates from Willie's Cacao has inspired many and changed the way we think about chocolate; we are delighted to place some of his chocolates, into our hampers, to let you share in the adventure. You will find
Dark with Hazelnut & Raisin

San Agustin Gold

Milk Of The Gods' Rio Caribe
These are just three of the fabulous chocolate brands you will discover in our hampers. We have chocolate gifts priced from $79 to $899, something for everyone's budget.
Some hampers are aimed at the ladies and in them, alongside the chocolate, you will find fabulous wines and a selection of champagne - the two being made for each other. We have also combined within the hampers the fantastic Australian skincare range from Jurlique for a completely indulgent experience.
Not all our chocolate gift hampers include alcohol, the Sweet Bites Hamper & Sweet Epicure Hamper are two that don't.
Of course, the hampers have more sweet treats inside; we want an all-round luxurious taste experience for our customers. You will have the pleasure of discovering pretzels, chocolate covered of course! Alongside gourmet peanut brittle, honey roasted peanuts, French vanilla almonds the list goes on.
Check out all our sweet treat hampers for a chocolate extravaganza because we all know someone who loves chocolate, and these hampers are the best chocolate gifts to give this Christmas - nothing lazy or thoughtless about them at all!