Corporate Gift Giving Occasions to Keep Top of Mind
Author: Nikki Barnett Date Posted:9 September 2020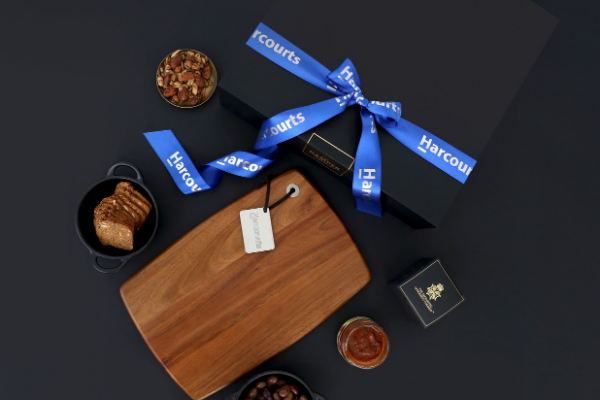 Why are corporate gifts so important?
A driving force behind professional gifting is appreciation. We give people gifts to show them we are grateful for them and value the role they play in our lives.
Reasons for gift giving in the corporate world can range from thanking long-standing customers for their ongoing business activities to recognising a valued employee for outstanding work contribution.
No matter what your reason is to give a corporate gift, the underlying concept is always the same—to affirm relationships and enhance the connection between giver and recipient.
Corporate gifts are a great way to show your appreciation in a genuine and thoughtful way. Executed well, corporate gifting provides an excellent ROI by strengthening the relationships that lead to sustained and increased business.
When should you give a corporate gift?
There is no reason to wait for a particular holiday to send out a business gift. There can be many different occasions someone might be worthy for some extra attention and appreciation.
There are so many reasons to give
Giving corporate promotional gifts to your employees is the perfect way to increase the company morale and build a team mentality. Providing gifts to your clients that are unique and personal is a way to stand out among a sea of other businesses trying to grab their attention.
There is no better way to celebrate an increase in sales and thank those responsible while not losing momentum. Celebrate the ones who are deserving here and now rather than waiting to mention their achievements during the Christmas lunch speech.
Acknowledging an employee milestone calls as much for a special present as the farewell of a beloved team member. Treat a close colleague or even personal assistant for all their efforts. It's a great way to show how much you value their imput.
Thanking those that helped get your original business idea started and the ones that have supported you along the way is a fantastic opportunity to maintain long-lasting business friendships. It also reminds them you are still on the same path together.
Gifts for clients
Sending something small to all of your clients at least once a year keeps you top of mind all year round.
If you have a small number of regular customers, a customised or even personalised gift will go a long way. Pay attention to each client's habits or interests and surprise them with a special gift idea to show you care and they are really important to your business.
If your business has too many clients for you to manage individual purchases, make the generic ones special. Here at The Hamper Emporium we offer Settlement Hampers as well as Christmas Corporate Hampers that will leave a lasting impression.
Gifts for employees
Apart from the small token generally expected from most employers around the holiday season, giving an additional surprise gift for those colleagues that stood out or have gone the extra mile will make them feel more appreciated and, in the future, more loyal.
Find out which alcoholic beverage your employee prefers and incorporate it into your gift hamper. Not only will this personal touch strengthen your working relationship, but it will also increase company morale.
Gift giving is an art
Boosting company morale, showing a sign of respect or appreciation, thanking long-standing customers or setting yourself apart from the competition are all easons to prioritise corporate gifting. It is also an incredibly cheap form of advertising, both internally and externally.
To make sure your gift comes across as authentic and purposeful, choose a present specific to the recipient's tastes. A luxury gift hamper full of their favourite wine, nibbles, or skincare is a fantastic way to make a personal gesture without having to spend precious time sourcing each item yourself.
Leave a lasting impression
Here at The Hamper Emporium we are experts at gift giving and corporate branding. Let us help you stand out—whether it's with corporate branded ribbons, gift cards, or even by adding an engraved present to your hamper.
Partner with a brand that you trust to deliver the same level of quality and service that you do.