How To Know What Gifts Your Dad Will Love
Author: Loreena Walsh Date Posted:19 July 2019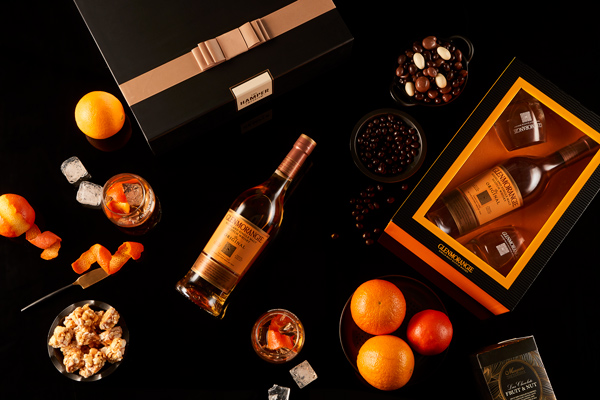 Choosing a gift for your dad can definitely feel overwhelming, but it doesn't have to! We've spent the last decade creating gift ideas for all types of dads, and every day our customer service team help customers choose the perfect men's gift ideas for Father's Day, men's birthdays, congratulations gifts for men, and of course our ever-popular men's Christmas hampers.
Here's a few of our tips for gift shopping for dads:
1. Choose Gifts To Suit Your Dad's Hobby
If your dad has a special hobby or something he simply loves doing, then choosing a gift is easy. Take some time to sit down and brainstorm your dad's favourite past-times, and the answer may just start to reveal itself.
Men who love sports, often enjoy receiving sports themes gifts. Does he love golf? A dad who loves fishing? Dads who read, or perhaps his favourite hobby is collecting fine wine? Matching a men's Christmas gift or Father's Day gift to a hobby they love is a risk-free way to choose the perfect gift for him.
2. Choose Wine Gifts For Men Who Love Wine
Looking for a gift for men that love to relax with a glass of fine wine at the end of the day? Oh boy, do we have the perfect gift for him! Our gourmet wine hampers are the ultimate in men's luxury gifting. We've sourced some of the finest wine from Australia's favourite wineries, and the world's most renowned wine brands and made them the star of our wine gift hamper range.
Our men's wine hampers come packed full of wine, both red wine and white wine, and even exquisite Port wine, so no matter what his favourite, there's a choice he'll love.
3. If Dad Loves Food Then A Food Hamper For Dad Is Perfect
If you've got a foodie dad then he's in for a real treat with our range of luxury food hampers. Packed full of gourmet brands with everything from choc coated coffee beans through to truffle paste and spiced beer nuts, artisan tapenade and more, we're the experts in gourmet food hampers for men.
Another great idea to spoil your foodie dad is to take him out to his favourite restaurant. He'll love nothing more than spending time with his family, and he'll enjoy the ultimate feast as well. If your dad loves food, then choosing a food-themed gift is a great option with choices available to suit every budget.
4. Gifts For Dads With Everything
You've thought it over, and it just feels as though your dad has everything? There's just nothing he needs? We've all been there, but there's a simple solution that's right in front of you.
Nothing makes dads happier than the gift of time. It can feel so hard to spend quality time together no matter your age or your dad's age. Life gets busy, there's work commitments, family commitments, and just so many time drains in modern society, that sometimes the best gift is no gift at all other than finding the time to gather together.

5. Father's Day, Christmas, Dad's Birthdays, He'll Love You For Thinking Of Him
Ultimately when it comes to choosing the best presents for your father, he's going to adore any choice you make. Whether your dad is in Sydney and you take him out to the Opera House, or he lives in Brisbane or Melbourne and you take him out to the theatre, perhaps your dad lives all the way in Dubbo and he'd rather go out for a limited time drive-in theatre experience when it's available. Gifts for your dad can and should be as unique as he is.
One of the bonuses of choosing something luxurious like our gourmet men's gift hampers is that we've done all the hard work for you! Whether it's Christmas, Father's Day, his birthday or just to say I love you, our hampers never fail to bring a smile to their recipient. Everything is presented with pure attention to detail and only the finest brand selections, we even offer free Australia-wide delivery to help keep your gift within budget.