The Perfect CEO Christmas Gift
Author: Loreena Walsh Date Posted:16 September 2019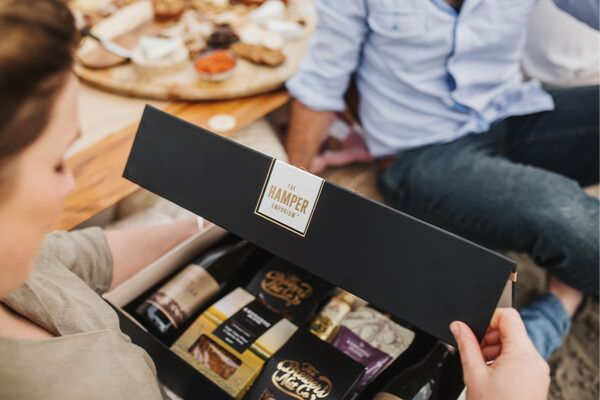 What Makes The Perfect Gift For Your Boss?
Are you planning a gift for your boss's birthday, a special occasion or to celebrate a successful campaign? Choosing a gift can be tricky. It needs to be useful, tasteful and not over-the-top. But it also needs to be sincere, relatively inexpensive and not too personal. From a fun desk toy or leather journal to a bottle of vintage wine, what exactly do you pick?
Essentially, buying your boss a gift comes down to office etiquette. Consider a group gift as it takes the pressure off and increases the budget. Expensive gifts are better received when they are from a group but always aim to please and not to impress. The essence of gift-giving and saying thank you always strengthen important relationships. Done correctly, it can be a positive move.
How To Celebrate With Luxurious Hampers
Your boss is a massive part of your everyday life and is especially crucial if you are lucky enough to have a job that you love. So show them that they are appreciated at those special times or as a festive Christmas treat. The Hamper Emporium has a whole range of gourmet solutions to choose from, which will suit all types of personalities and occasions. They are a great way to let them know they are appreciated, celebrate success or make a positive statement. Having a great boss is something well worth recognising at any time.
Here are some hand-picked ideas for those diverse bosses out there!
Gift Hampers for the Caring & Sharing Executive
Sharing, caring bosses are the best kind; they are coachers and developers who lead from the front. They are inclusive, recognise your efforts and even have time for some fun at work. So when there's something to celebrate or a successful result, then it is time to roll out the red carpet. The premium Classic Celebration Hamper is a heavenly choice for the world's best boss.
This deluxe hamper features a diverse range of enticing nibbles and delicious treats. It's packed to the brim, so it's ideal for celebrating and sharing with all the office staff. There's something for everyone from mouth-watering chocolates to luxury biscuits and chocolate-coated fruit and nuts. All topped off with bottles of Moët & Chandon and Cape Mentelle Cabernet Merlot for those heady toasts to mutual success.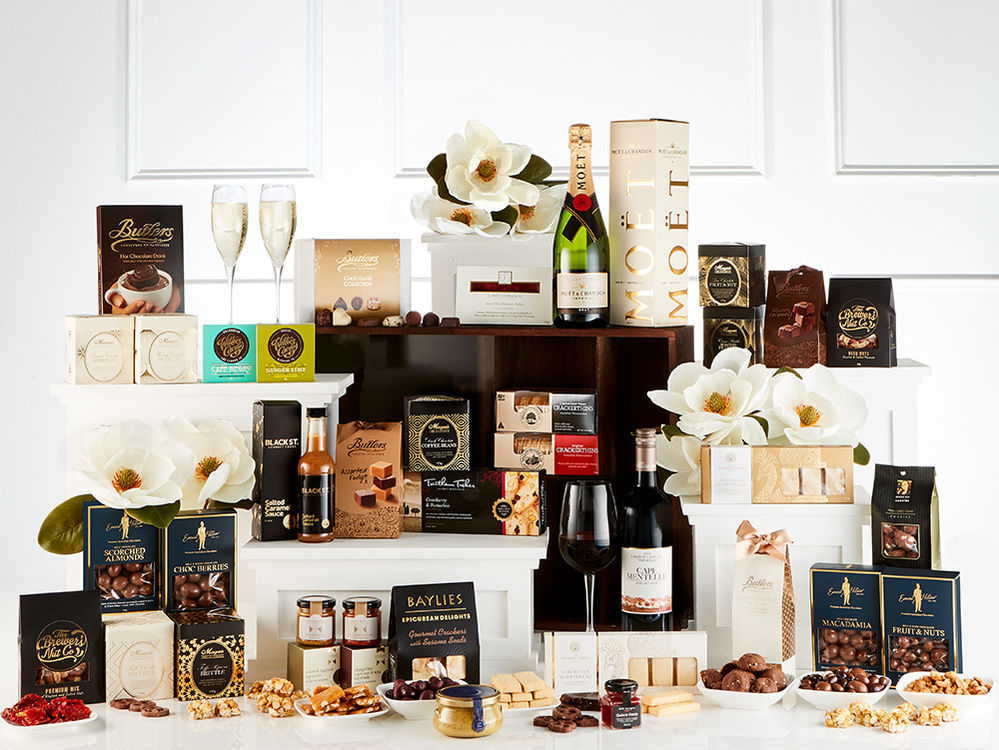 Executive Style Gift Basket
If your boss is a high-achieving executive, then something tasteful and special is required. Advancers are likely to be highly focused on tasks and determined to achieve those critical results. They may be a little less warm and fuzzy than some bosses, but you should be celebrating quite a lot! They are always goal-oriented, so score an immediate result with our Ultimate Foodies With Moët Hamper.
When it's time to pop open the bubbly, you can't go wrong. Moët & Chandon Brut Imperial is prestigious champagne with an inimitable identity and a clean, crisp flavour. To impress your stylish boss, there are luxurious chocolates from Willie's Cacao, Butlers Irish chocolates and Byron Bay triple fudge cookies. It's also filled with lots of savoury treats for the gourmet lover to share around.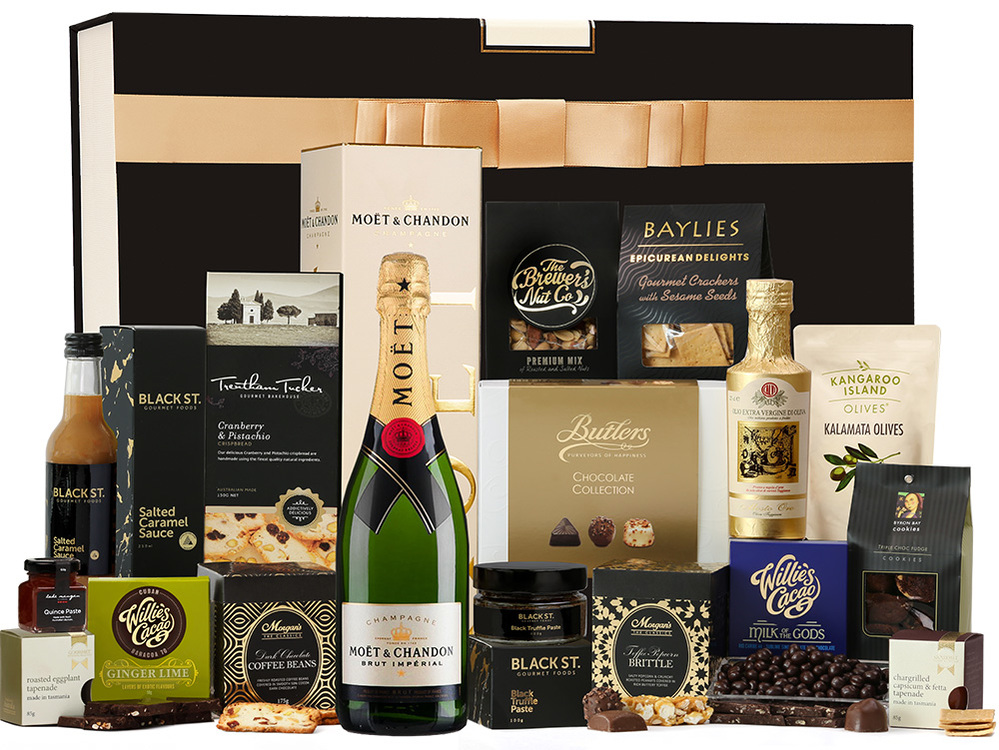 Cool & Contemporary Bosses Love These Hampers
Office harmony and stability comes from cool bosses with a laid back vibe. Harmonisers value hard work, relationships and people. You are likely to be surrounded by a team of happy and successful colleagues. Achieving consensus and mediating leads to the best solutions and some great outcomes. As they care about quality and like to do things slightly differently, what about a stunning Deluxe Ciders Hamper?
A great option with contemporary style, say thank you with five of the finest ciders from Australia and New Zealand. Each has a unique flavour from double pressed apple cider to a delicious intriguing pear option. Any great cider is always complemented with tasty snacks. So, if your boss is in a sharing mood then savour crackers, nuts, olives or Byron beef jerky together!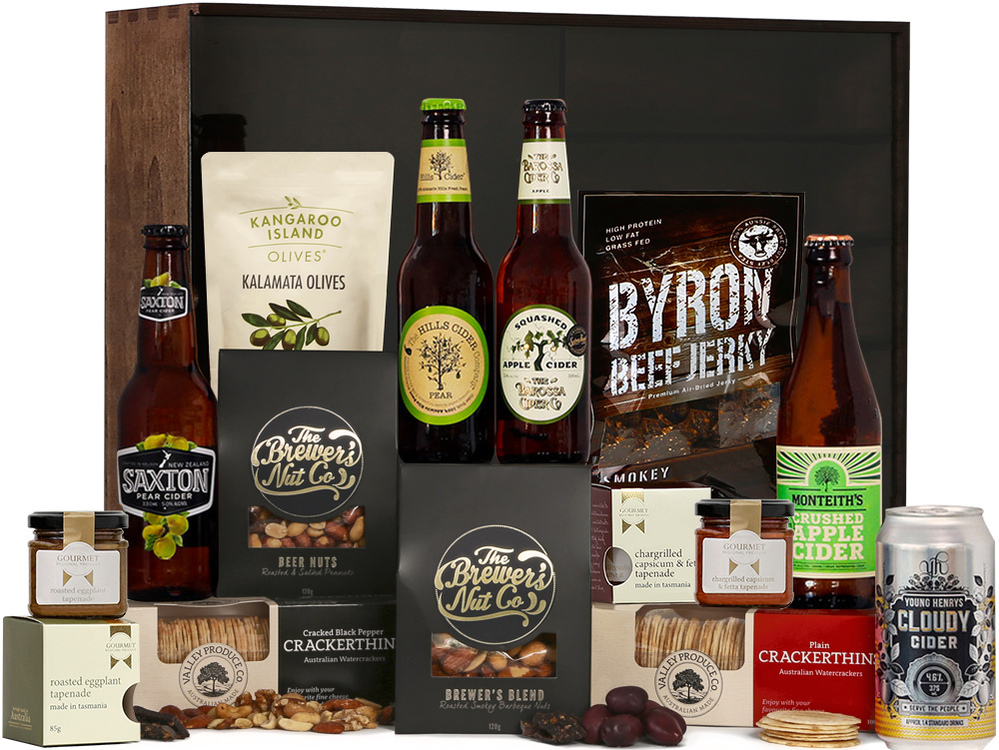 Cutting-edge Entrepreneur Gift Hampers
Bosses with an entrepreneurial spirit are packed full of energy and optimism. They are risk-takers with the ultimate in enthusiasm and a big dose of humour thrown in. So forget office routine; these bosses are passionate about future ideas and love new projects. Why not start the next one with something completely different - the James Squire Ale Hamper.
Everyone enjoys sampling craft beers; each new taste is an adventure and a surprise to the tastebuds. Your go-getting boss will love exploring the flavours and aromas of a classic range of James Squire beers. Five different zesty options including The Chancer Golden Ale, made with Amarillo hops, and the citrusy flavours of Hop Thief 9. To tickle your bosses tastebuds even further, the hamper includes a luxury selection of cracker thins, nuts, nibbles and beef jerky.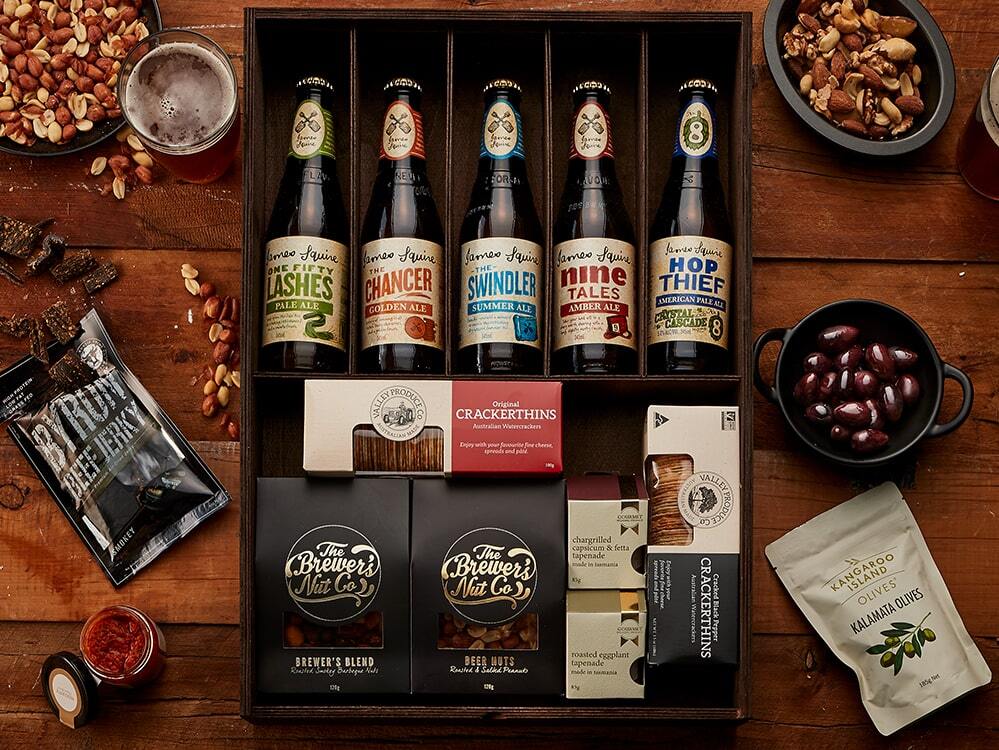 The New Arrival Boss Gift Pack
New bosses are a completely unknown quantity. It can be a nerve-wracking time, but it's also filled with opportunity and fresh ideas. So put your best foot forward and take the initiative. Make an instantly good impression and organise a White Wine & Nibbles Hamper! It fits the bill perfectly; it's classy, unpretentious, and it's only $99!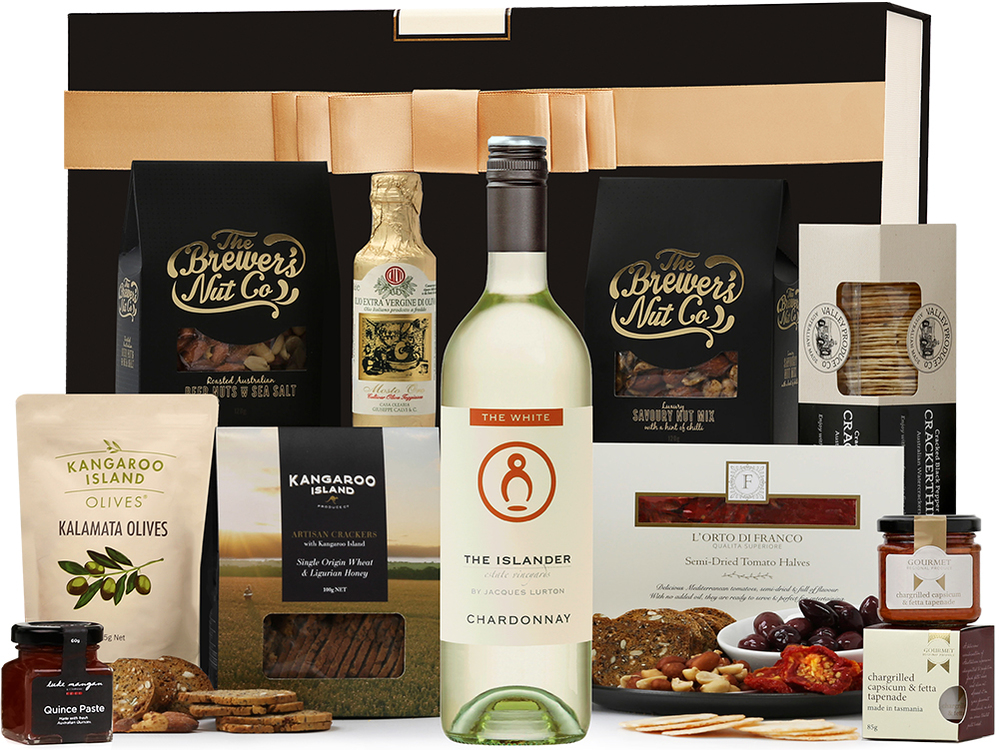 Any boss will love this top-quality collection of gourmet titbits, delicious nuts and artisan crackers. Impress them with Kangaroo Island produce including organic Kalamata olives and The Islander Chardonnay, and a crisp and delicious white wine. If a little whisper told you they prefer red; try our best-selling Red Wine & Nibbles Hamper with Cape Mentelle' Trinders' Cabernet Merlot.