What Chocolate Hampers Do You Have for an Anniversary?
Author: Nicole Adler Date Posted:20 April 2016


Can you think of a better way to celebrate an anniversary than with one of the chocolate gifts of the Hamper Emporium? If you cannot, we can recommend obtaining a delicious chocolate hamper from the Hamper Emporium. From delicious chocolate bars to a selection of handmade confections, you can find it all in the anniversary chocolate hampers in our shop!
The Chocolates & Red Hamper
Our Chocolates & Red Hamper is one of those chocolate gift baskets that is perfect for an anniversary, since these luxury chocolate hampers have everything needed for a successful and romantic celebration. In this amazing hamper, customers can find delicious milk chocolate, handmade confections and an excellent bottle of shiraz from Brown Brothers.

The chocolates in the Chocolates & Red Hamper is no ordinary Cadbury chocolate or mass-produced American chocolate, because the chocolates provided in these chocolate hampers come from none other than Butlers Irish Chocolates and Willie's Cacao.

Butlers Irish Chocolates has been an established chocolatier since 1932. All their chocolates are handmade and delivered in a beautiful presentation box. For an anniversary, you will need something special; this is why the Hamper Emporium selected Butlers Handmade Chocolate Collection and Butlers Red Floral Ballotin Chocolate Selection. These chocolate selections contain award-winning Butlers Irish Chocolates, so you are bound to have a romantic anniversary with these treats.

Willie's Cacao is also a well-known brand in the chocolate world, because it is one of the only chocolate brands who uses unique and exotic cacao beans to create their chocolate. A good example of the exotic nature of Willie's Cacao chocolates can be found in these chocolate hampers from our christmas hampers basket collection, since it contains a Willie's Cacao Peruvian Dark Chocolate Hazelnut & Raisin Chocolate Square.

A unique anniversary hamper also needs a good shiraz, so the Hamper Emporium selected an outstanding and exclusive wine from Brown Brothers. The 2010 Brown Brothers Cellar Release Shiraz is only available at the cellar door of the Brown Brothers winery, which means this is a great shiraz for wine collectors. However, the exclusiveness of this shiraz also makes it the perfect celebratory drink, so do not hesitate to get one of our Chocolates & Red Hamper for your anniversary.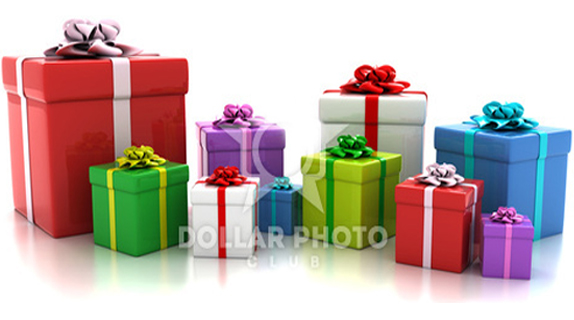 Australia's Finest Sparkling & Chocolates
If you prefer a good sparkling wine or champagne instead of a shiraz, you can still enjoy the delicious chocolates you can find in our Chocolates & Red Hamper. Australia's Finest Sparkling & Chocolates contains all the chocolates you can find in our Chocolates & Red Hamper, but the Cellar Release Shiraz has been replaced by Australia's finest sparkling wine.

Australia's best sparkling wine, the Brown Brothers Methode Traditionelle King Valley Pinot Noir Chardonnay NV, cannot be missing from your anniversary. The sparkling wine can be served as an aperitif, but can also be accompanied by some delicious appetisers.

True to tradition, Australia's favourite sparkling wine has received a multitude of awards since its creation. Amongst its achievement, Brown Brothers Sparkling Wine has received prizes at the 2014 Victorian Wines Show, the 125th Annual Rutherglen Wine Show, the 2015 Sydney Royal Wine Show and many more.

The success of the Brown Brothers Sparkling Wine is mainly due to the combination of grapes that was used during the creation of this great sparkling delight. Brown Brothers has used cool-climate chardonnay to provide lightness and elegance, but also pinot noir for a full body and lengthy palate. The Brown Brothers Sparkling Wine also contains a certain amount of pinot meunier, this to ensure fruitiness and roundness in the taste palate.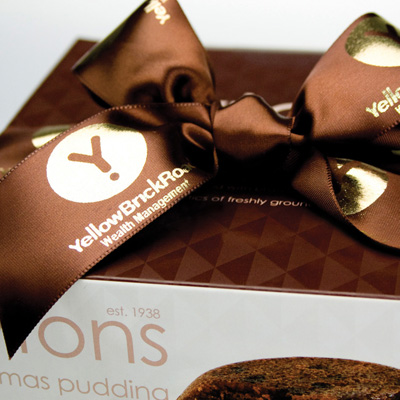 The Sweet and White Hamper
If you would like to enjoy your anniversary with a bunch of savoury treats, biscuits, sweets, chocolates and a fine bottle of sauvignon blanc, the Sweet and White Hamper will be perfect for you. Inside the Sweet and White Hamper, you can find a variety of brands that will make your anniversary great, including Partridges Artisan Bakehouse, Butlers Irish Chocolates and Jules Destrooper. To top it all off, you will also receive the best bottle of sauvignon blanc from the Brown Brothers vineyard.

The 2014 Devil's Corner Tasmanian Sauvignon Blanc is a wine that cannot be missing from your anniversary celebration. The sauvignon blanc is characterised by a pale straw colour and a unique aroma of green bean and lychee. The 2014 Devil's Corner Tasmanian Sauvignon Blanc gives you value for money with its delightful complexity, which is why it is also a good recommendation for wine fanatics.

One of the other brands that will make this Sweet and White Hamper perfect for you, is Jules Destrooper. Jules Destrooper is a Belgian biscuit brand, which is also the inventor of the famous Belgian butter waffles. Still, the traditional Belgian butter waffle is not the only reason you should look out for this brand, because their biscuits are unmatched in quality and flavour.

To celebrate an anniversary, you need a biscuit that has plenty of flavour, but is covered in delicious chocolate as well. For that reason, the Hamper Emporium selected Jules Destrooper Virtuoso, a selection of cinnamon biscuits covered in the finest Belgian chocolate. Jules Destrooper Virtuoso biscuits also have the royal seal of approval, because these biscuits are still being delivered to the Belgian royal family.
More Anniversary Chocolate Hampers on the Hamper Emporium
If you are crazy about chocolate and want to order a chocolate hamper for your anniversary, the Hamper Emporium will have the best chocolate hamper for you. In addition to the chocolate hampers we already described above, there are many more chocolate hampers to discover in our catalogue. Simply click on "chocolate baskets" to find the best chocolate hamper for your anniversary.

Chocolate hampers are not the only suitable gift hampers for your anniversary, because there are other options available in our shop as well. From a large range of champagne & wine hampers to gourmet hampers without any alcohol, there are many options on our website. To see all the options available to you, please head over to our main page to see all the hamper categories.