Why Are Chocolate Hampers the Best Gift Hamper Idea?
Author: Nicole Adler Date Posted:22 March 2016


Chocolate hampers are preferred Christmas gifts for many people across the world, but what makes these chocolate hampers so desirable? If you have been considering one of our chocolate hampers as a Christmas gift, and would like to know why they are so popular, be sure to read our detailed information below!
Chocolate Hampers Are Suitable for All Ages!
Many chocolate hampers on the Hamper Emporium are suitable for all ages. Whether you need a Christmas gift for a child or adult, chocolate is a timeless gift that always goes down well.

The only situation where a chocolate hamper would not be such a great idea is when the recipient suffers from diabetes. Chocolate can contain quite a bit of sugar, so in these cases it may be better to look for alternatives. There are some gift hampers on the Hamper Emporium that are suitable for diabetics though, so you can still pick the perfect present for your recipient there!
Chocolate Is Suitable for All Occasions
Even though the majority of our customers buy a chocolate hamper for Christmas, there are many occasions where a chocolate gift box can be great present. In addition to Christmas, a chocolate gift basket can also be used for a birthday, anniversary, Valentine's Day and Mother's Day, so there are many occasions where chocolate is going to be appreciated.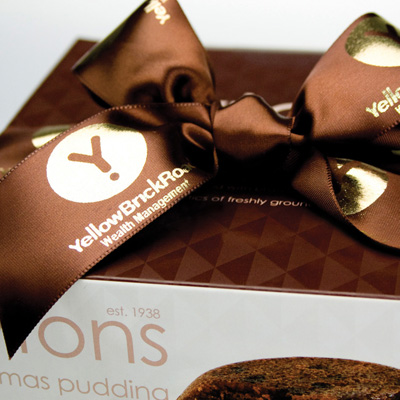 Chocolate Can Provide Health Benefits
We always associate chocolate with a sinful snack, so many people are surprised when they find out that chocolate can actually provide them with a multitude of health benefits. The most beneficial type of chocolate is dark chocolate, considering this is the purest form of chocolates that is available for consumption. Dark chocolate is very nutritious and contains a good amount of fibre, this means that chocolate is good for people with digestive problems. Chocolate is also a powerful antioxidant and takes care of free radicals in the body. To top it all off, dark chocolate can also lower blood pressure, raise HDL levels and lower the risk of cardiovascular disease. Conclusion? We should all ask for a chocolate gift hamper for Christmas!
Easy to Find the Favourites
When you want to buy someone a gourmet hamper for Christmas, you may find it difficult to find a suitable gift hamper because you do not know their personal preferences all that well. With a chocolate hamper, this is not such a big problem, because you can easily discover the personal preferences of your recipient.

If the person you want to buy the gift for tends to snack on chocolate regularly, be sure to look at the kind of chocolate they are eating. Even though brand specific chocolate hampers are not recommended, you can still get the right present by discovering their preference for milk chocolate, white chocolate or dark chocolate.

All the chocolate hampers on the Hamper Emporium tend to contain a variety of chocolates, so the recipient is bound to find a piece of chocolate they truly enjoy. All the chocolates we include in our christmas gift hampers have also been subjected to quality control and taste testing, so we can guarantee that your recipient will receive premium chocolate.
Suitable for All Taste Preferences
As we mentioned earlier in the previous section, the hampers on the Hamper Emporium contain a variety of chocolates. The chocolate variety provides the bitterness of dark chocolate, the smooth taste of white chocolate and the sweetness of milk chocolate, so finding something you like is easy.

The Hamper Emporium uses some specific chocolate brands in its chocolate hampers. These chocolate brands are some of the most popular chocolate brands in the world, so customers will find it easier to select a hamper for their recipients. Some of the brands we currently have in our range are Butlers, Fardoulis and Willie's Cacao, three brands that deliver chocolate of superior quality and taste.
Can Be Combined with Other Gifts
Chocolate is a product that can be combined with a variety of other gifts. This is definitely noticeable when you take a look at the products in each of our chocolate hampers. Most of our chocolate hampers contain additional products with a Christmas theme, for example champagne, delicate biscuits, sweets and more. Therefore, customers can easily find the perfect selection of Christmas foods and select the
right gourmet hamper for their friend or family member.

Radiates Luxury and Sensuality
Chocolate is not only thought of as a sinful snack, it is often associated with luxury and sensuality. Just think of one of the commercials for chocolate you have seen on TV recently and you will instantly understand why chocolate is so popular.

Due to its luxurious and sensual nature, chocolate hampers can make a great gift on Valentine's Day. A few weeks before Valentine's Day, the Hamper Emporium prepares a range of beautiful chocolate hampers for this special day, so be sure to return and check out these hampers for your loved one.
Great to Share
The chocolate hampers on the Hamper Emporium are best shared with other people, considering they contain so many delicious treats that are almost impossible to eat by yourself. That being said, there are many people who would love to keep these treats for themselves, so sharing is not always an option when you are a real chocoholic!
Why Buy a Chocolate Hamper from the Hamper Emporium?
There are many gift hamper suppliers out there, so why would you choose the Hamper Emporium to buy your chocolate hamper from? Well, the Hamper Emporium is not only the number 1 supplier of gift hampers in Australia, we also provide a free standard delivery for each chocolate hamper on our website!

The chocolate hampers on the Hamper Emporium stand for quality and luxury, but remain affordable thanks to our fantastic hamper designer, who always knows where to get the tastiest products for an affordable price. If you want to take advantage of an affordable chocolate hamper, head over to our online catalogue today and discover your options!