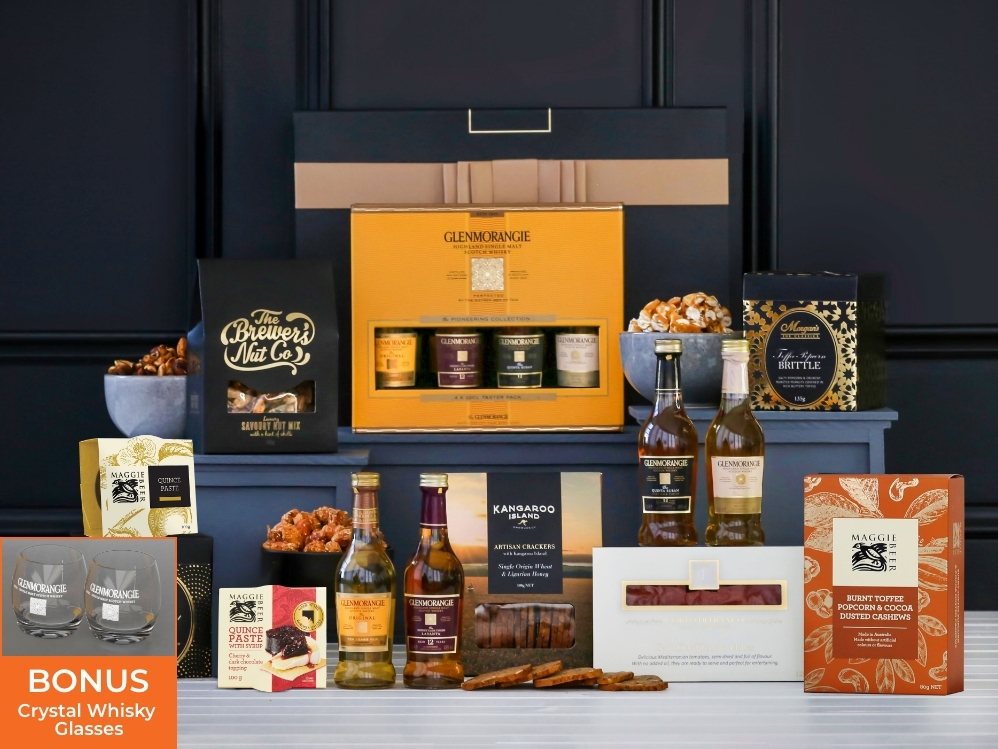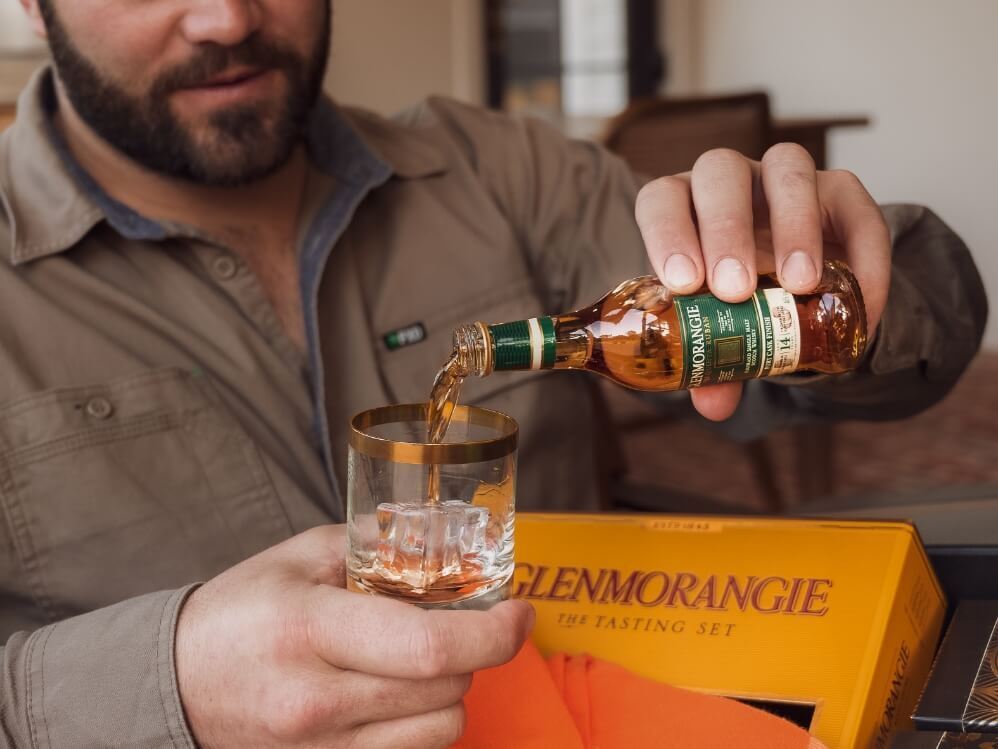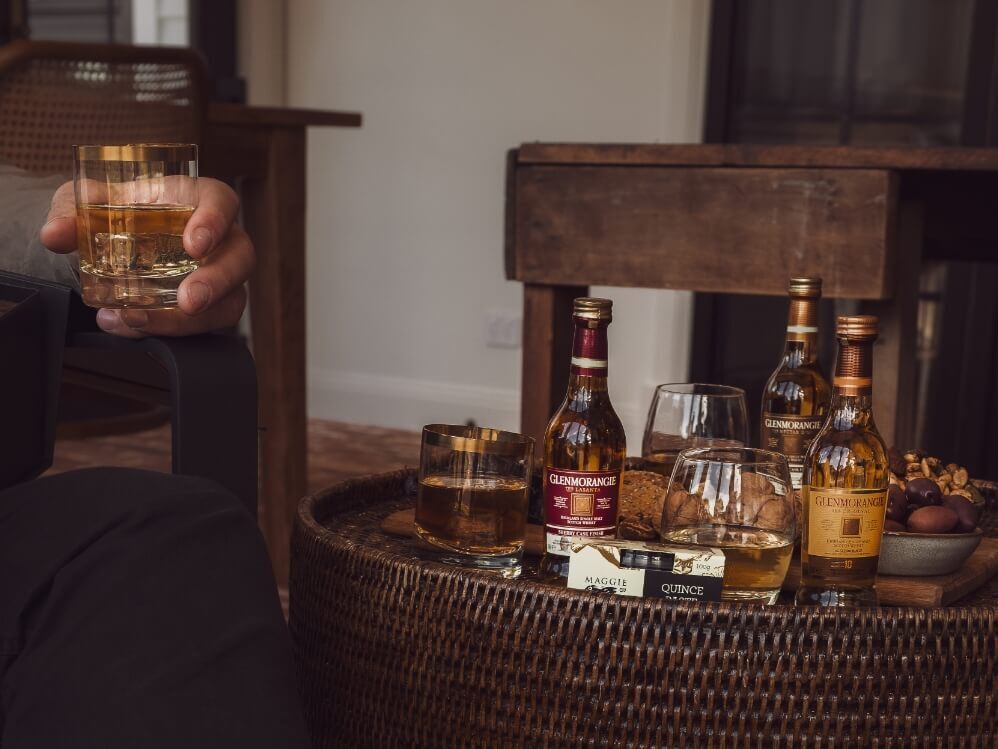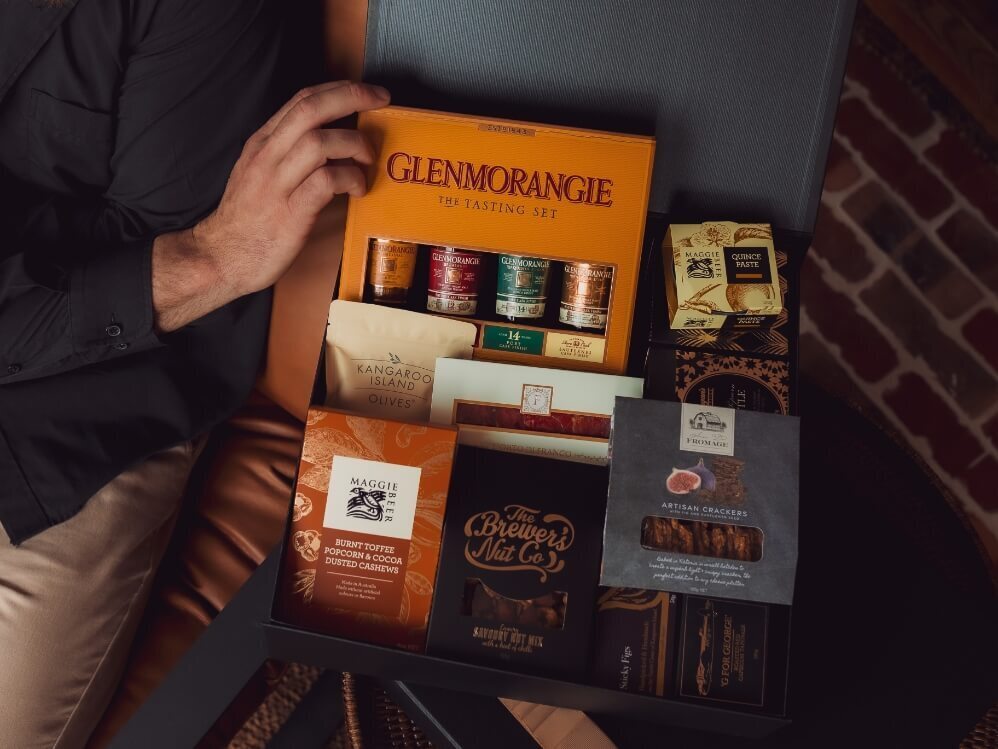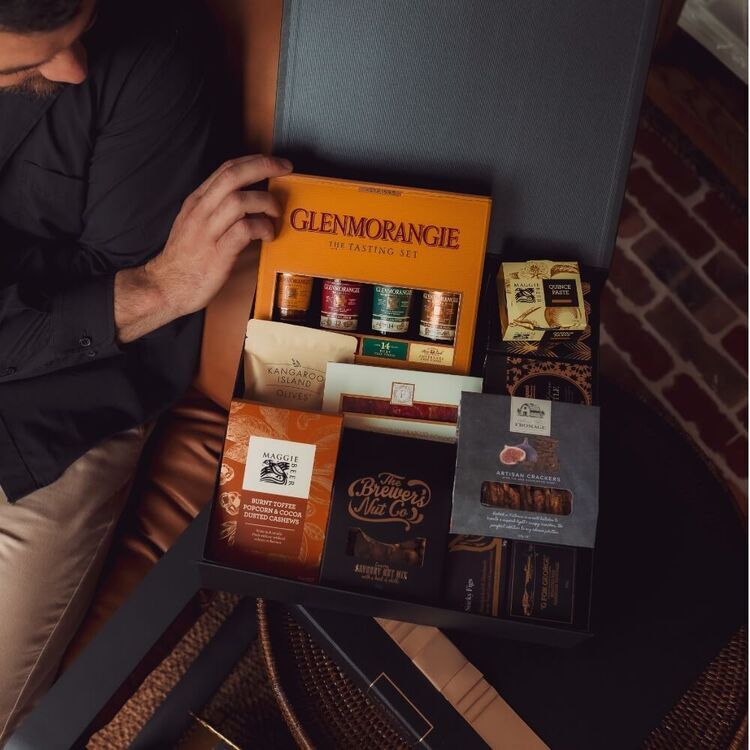 Glenmorangie Whisky Tasting Hamper
A Journey of Whisky & Gourmet Nibbles
In stock | Ships now
$179
FREE Delivery Australia-Wide
Or 4 interest free payments of $44.75 with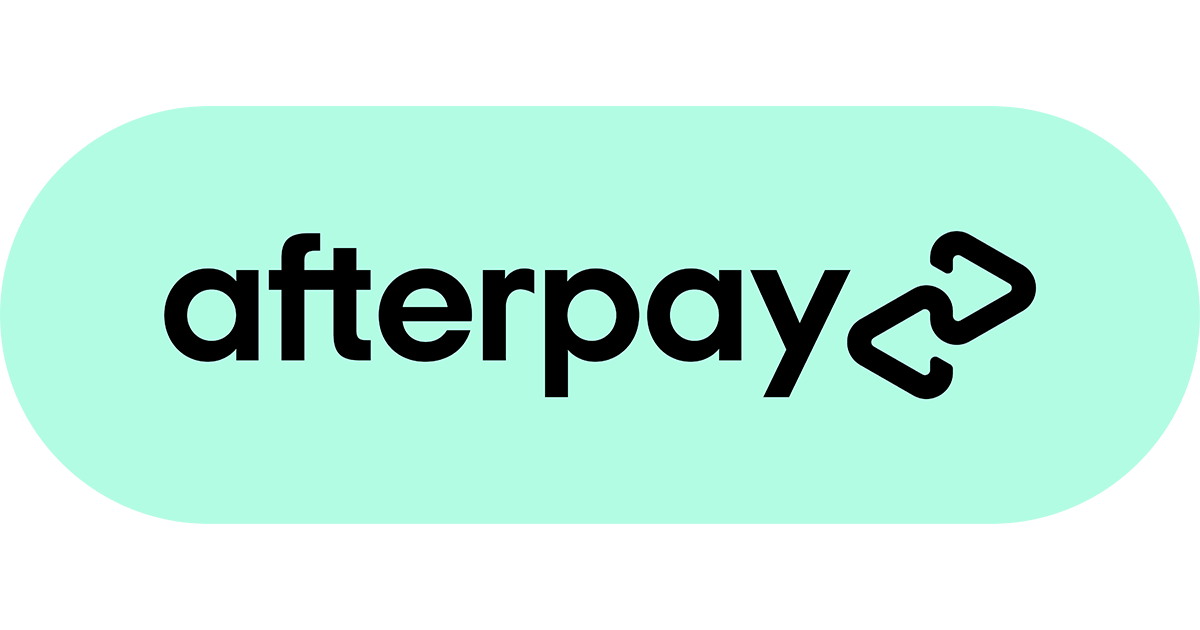 i.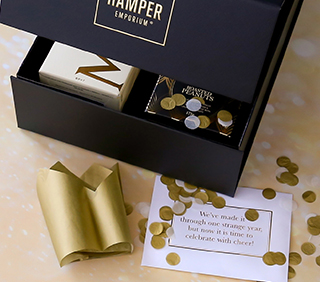 FREE Party Pack
Add a free Christmas Party Pack to your hamper to help get your Christmas party started in 2020! Our free party packs includes a party hat; cringe worthy joke and confetti. All presented to your recipient in a simple gold foil envelope.
Glenmorangie Whisky Tasting Hamper features a beautifully presented Hamper that is perfect for Father's Day, birthdays or Christmas. The four bottles, each of them 100ml, feature a Highland journey of Scotch flavours. These drops are expertly crafted to be savoured and unique. Paired with delicious gourmet nibbles carefully selected to enhance their Scotch experience, your recipient will feel as special as can be this year. Enjoy FREE delivery Australia-wide. You can also add a free gift card to be personalised with your message at checkout.

own it now, pay later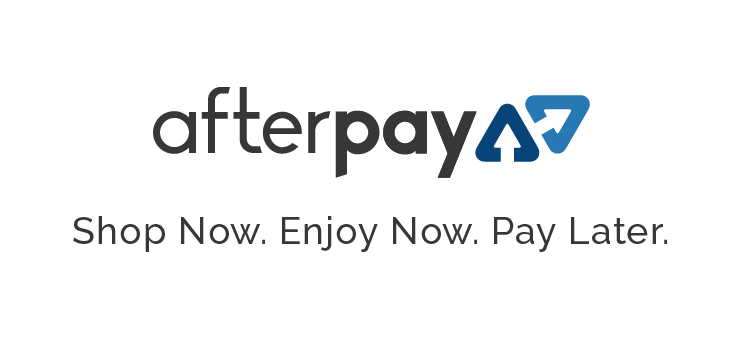 ---
Savoury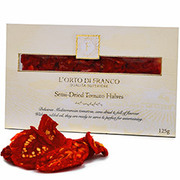 L'Orto Di Franco Semi-Dried Tomato Halves 125g
Premium tomato halves bursting with classic mediterranean flavour. The perfect side dish to gourmet nibbles, try them in a pasta too.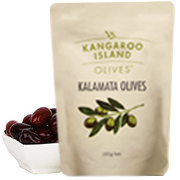 Kangaroo Island Olives Kalamata Olives 185g
Kalamata olives from one of Australia's most environmentally-friendly brands, these olives are bursting with rich flavour.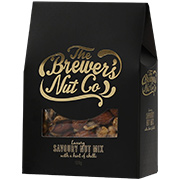 Brewer's Nut Co. Savoury Nut Mix 120g
The perfect pairing with beer or wine, with a hint of chilli, sea salt, garlic & rosemary.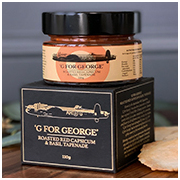 Regimental Condiment Co. Roasted Capsicum Tapenade 85g
Made from a traditional family recipe, this tapenade is packed full of vibrant flavours of roasted capsicum and basil. Made in Australia.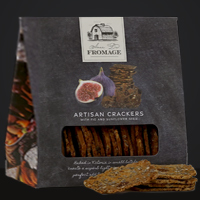 Avec du Fromage Artisan Crackers 100g
Perfect on their own or with a grazing platter full of goodies, these artisan crackers are a true pantry essential. Made in Australia.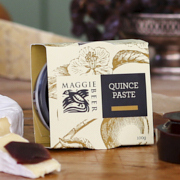 Maggie Beer Quince Paste 100g
An iconic fruity paste that's just perfect with cheese. Take Maggie's top tip and don't store this in the fridge. Made in Australia.
Biscuits & Sweets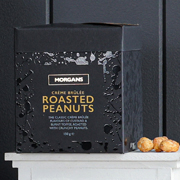 Morgan's Crème Brûlée Roasted Peanuts 175g
The perfect Christmas peanuts with the taste of Crème Brulee and traditional toffee. Made in Sydney.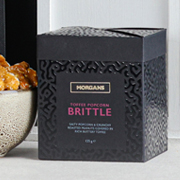 Morgan's Toffee Popcorn Brittle 135g
The ultimate treat! Indulge in salty popcorn and crunchy roasted peanuts covered in rich buttery toffee. Made with love in Australia.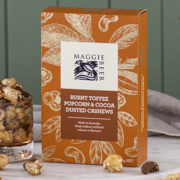 Maggie Beer Burnt Toffee Popcorn & Cocoa Dusted Cashews
Evoke the senses with this burnt toffee popcorn and cocoa dusted cashews from Maggie Beer. Made lovingly in Australia, they're oh so indulgent.
Wine & Champagne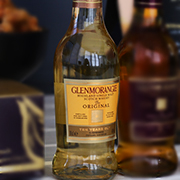 Glenmorangie Original 10 Year Single Malt Scotch Whisky
100mls of this iconic distillery's 10 Year Old Single Malt with a hallmark floral and fruity flavour. Made in the Scottish Highlands.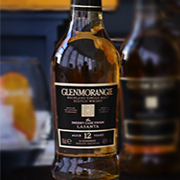 Glenmorangie The Lasanta Single Malt Scotch Whisky
This traditional Whisky is non-chill filtered and aged in Sherry and Bourbon casks. It's elegant and soft. Made in the Scottish Highlands. 100ml.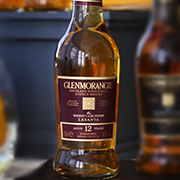 Glenmorangie 12 Year The Quinta Ruban Port Cask Finish
Initially matured in Bourbon casks then extra matured in Port casks, this Scotch has notes of chocolate and mint. Made in the Scottish Highlands.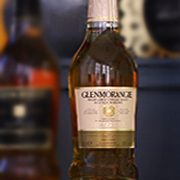 Glenmorangie Nectar d'Or Single Malt Scotch Whisky
This non-chill filtered single malt is first matured in Bourbon casks, then finished in Sauternes 'Barriques'. Made in Scotland. 100ml.
Pantry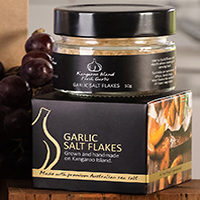 Kangaroo Island Garlic Salt Flakes 65g
Grown and hand harvested on the North Coast of Kangaroo Island, sprinkle over lamb chops, steak or veggies before cooking.
Also Included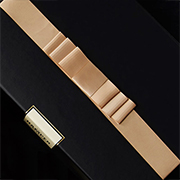 Premium Black Gift Box with Gold Ribbon
Because first impressions matter, this hamper is beautifully presented in a black gift box with gold ribbon. Elegance is key in our presentation.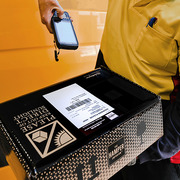 Comprehensive Track & Trace
Your parcel can be tracked as it is shipped anywhere in Australia with a tracking ID. Enjoy total peace of mind with our comprehensive system.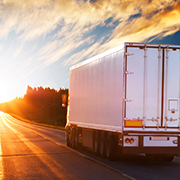 Free Delivery To Anywhere In Australia
Discover the ease of FREE standard delivery Australia-wide. Upgrades and express options are also available for your ultimate convenience.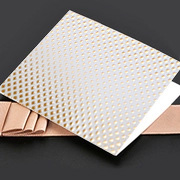 Optional Free Premium Gold Card
Send them a personal message in this luxury gift card with gold foil embossing. This gorgeous card is completely FREE with your hamper order.
---
Standard Delivery with Australia Post - FREE ** DELIVERING AUSTRALIA-WIDE **
NSW, VIC, QLD metro areas
1 - 5 Business Days
TAS, SA metro areas
3 - 6 Business Days
Perth, Darwin & regional areas
5 - 12 Business Days
Express Delivery - from $17

.

99 per hamper ** DELIVERING AUSTRALIA-WIDE **
Sydney Metro Area
Same / Next Business Day
Melb, Bris, Adel, Perth, ACT, NSW cities
3 Business Days
Darwin & outside of major cities
3 Business Days

Are you ordering hampers for corporate?
Browse our range of professional hampers that are perfect for employees and clients. Whether you're looking for corporate gifts, real estate hampers, closing gifts, gifts for clients, or staff hampers, you can find them at The Hamper Emporium. It's easy to stand out with high-end products and custom business branding.
Corporate gifts are an integral part of many industries. If you're a manager, reward gifts for new employees or staff appreciation gifts can help increase morale and productivity. If you work directly with clients, business thank you gifts or referral gifts go a long way toward building long-term loyalty. Would you like to know how a business gifting strategy can work for you? Get in touch with our friendly corporate team today.
Gift the Glenmorangie Lover the Ultimate Present with our Glenmorangie Whisky Tasting Hamper
Glenmorangie whisky is considered to be one of the finest whiskies in the world, right alongside other big whisky brands such as Glenlivet, Jameson and Jack Daniels. If you know someone who thoroughly enjoys a glass of good whisky, we can certainly recommend gifting your recipient this Glenmorangie Whisky Tasting Hamper.
What Is in the Glenmorangie Taster Pack?
The Glenmorangie Taster Pack in this hamper consists of four extraordinary Glenmorangie whiskies, each with their own aroma, taste and colour. These whiskies are the Glenmorangie Original, Glenmorangie Lasanta, Glenmorangie Quinta Ruban and Glenmorangie Nectar.
What Is the Glenmorangie Original?
Glenmorangie Original is the flagship of the Glenmorangie distillery. It is a whisky that is synonymous with elegance, class and smoothness, so it is bound to be appreciated by any whisky-loving recipient. The extraordinary smoothness of Glenmorangie whisky can be explained by the fact that the whisky is matured for ten years and the fact that it goes through a very specific distilling process. The stills used by the Glenmorangie distillery are also Scotland's tallest and the casks they use to mature their whisky are first or second fill American white oak.

Second fill casks used by the Glenmorangie distillery are usually obtained from Missouri, where they were used to store bourbon. The special casks enable Glenmorangie to deliver a whisky with the perfect balance of sweetness and complexity. Glenmorangie Original has a unique aroma of citrus and ripe peaches, but is finished with the softer aroma of vanilla. The vanilla also transcends the aroma, because the first taste consumers will experience when trying Glenmorangie Original is vanilla. After the initial taste, the whiskies bursts into flowery fruitiness.
What Is the Glenmorangie Lasanta?
Only true whisky lovers will fully appreciate the combination of the new and the old that Glenmorangie Lasanta has to offer. It is a full bodied whisky that has been matured for at least ten years in the Glenmorangie characteristic white oak casks. The maturation process of the Glenmorangie Lasanta is a little more complicated than the maturation process of the Glenmorangie Original. Even though the Lasanta goes through the standard ten-year maturation process that is characteristic for the Glenmorangie Original, the Lasanta goes through an extra maturation process of two years. During this extra maturation process, the whisky is stored in Spanish sherry casks.

Glenmorangie Lasanta also has an aroma, taste and finish that is unlike any other whisky out there. The Lasanta has an aroma of warm spices, chocolate covered raisins, honeycomb and caramel toffee. The taste is extraordinary as well, featuring some hints of sherry flavoured sultanas, orange, walnuts and butterscotch. Still, the finish makes this whisky really stand out with a strong flavour of chocolate covered hazelnuts and spiced orange.
What Is the Glenmorangie Quinta Ruban?
Those who like an extra-matured whisky will appreciate the Glenmorangie Quinta Ruban in the starter pack. Even though this whisky is still considered as a single malt, the maturation process is also different from the standard maturation process of the Glenmorangie Original.

The Glenmorangie Quinta Ruban first goes through a maturation of ten years in the special American oak casks. Then, the whisky is transferred to ruby port pipes, which are obtained from Quintas and several wine estates in Portugal. The extra maturation process with the ruby port pipes ensures that the whisky gets a voluptuous palate with the perfect balance of sweet and dry flavours. However, this whisky also has a fascinating contrast of smoothness and crispiness.

When you first experience the aroma of the Glenmorangie Quinta Ruban, you will experience strong hints of dark minty chocolate, tangerine and oranges. You will also detect some subtle notes of sandalwood and walnut.
The taste of the Glenmorangie Quinta Ruban is a unique experience as well. The dominant taste of the Quinta Ruban is minty chocolate and walnuts. These flavours are used to lay the foundation for something else, which includes flavours such as rose, Turkish delight and Seville oranges.
What Is the Glenmorangie Nectar?
Glenmorangie Nectar is quite an extraordinary Scottish whisky, because this whisky is matured in dedicated French casks. Whisky lovers know that it is really hard to get an excellent whisky from French casks, because it is hard to find French casks that complement the taste whisky should have. However, Glenmorangie has found the answer with the Glenmorangie Nectar D'Or, the perfect balance of sweet and dry whisky flavours.

To find a flavour for their Glenmorangie Nectar D'Or release, Glenmorangie distillers chose hand-selected wine barriques from Sauternes. Sauternes is known as one of the oldest wine growing regions in France, so Glenmorangie was able to find the rich, spicy and dessert-like flavours they were looking for.

The aroma of the Glenmorangie Nectar has a lot to offer as well, more specifically strong hints of lime, oranges, sultanas, dates, coconut and nutmeg. However, the taste certainly stands out from the aroma with strong tones of ginger, nutmeg, toasted almonds, lemon meringue and honeycomb.
What Other Products Can I Find in the Glenmorangie Whisky Tasting Hamper?
To complement the selection of four Glenmorangie whiskies, our hamper designer selected numerous gourmet nibbles that will make the flavour of your Glenmorangie come forward even more. The selection of nibbles inside the Glenmorangie Whisky Tasting Hamper is quite diverse, so recipients are bound to find a few nibbles they would like to have in combination with one of the Glenmorangie whiskies.

Top gourmet brands included in this hamper are Baylies Epicurean Delights, Brewer's Nut Company, L'Orto Di Franco, Kangaroo Island, Gourmet Regional Produce, Morgan's and Luke Mangan.

The Hamper Emporium has several whisky hampers in its range, so there are more hamper options for customers looking for whisky hampers. Whisky hampers from the Hamper Emporium can be gifted for any type of occasion, which includes Father's Day, Christmas, anniversaries, birthdays and so much more. Need more advice on your gift? Feel free to contact the Hamper Emporium for some personal gift advice.

Even though there are numerous whisky hampers available at the Hamper Emporium, we still recommend that customers choose one of these Glenmorangie whisky tasting hampers for a whisky-loving recipient. The beauty of this whisky hamper is its versatility, since it contains so many whisky flavours in one convenient hamper. It is the ideal choice for a recipient with an expansive taste palate, but also a recipient that loves whisky, but where you are unaware of his personal preferences.

Customers choosing the Glenmorangie Whisky Tasting Hamper do not have to spend any time on wrapping their gift either, because our expert hamper designer makes sure that each hamper is beautifully packed in a keepsake box. The gift boxes our products arrive in may vary from time to time, so the gift box you receive could vary somewhat from the picture in the product description. For example; if you ordered a hamper with many bottles of alcohol, it is likely that your hamper will be delivered in a wooden keepsake box, since wood is a material that can hold heavy products a lot easier and protect them at the same time. However, if you should have questions about our gift boxes or additional gift wrapping options for hampers, feel free to contact the Hamper Emporium for more info.
Thank you for subscribing!
We'll be in touch soon