What Are the Best Gift Baskets for an 18th Birthday?
Author: Loreena Walsh Date Posted:26 August 2019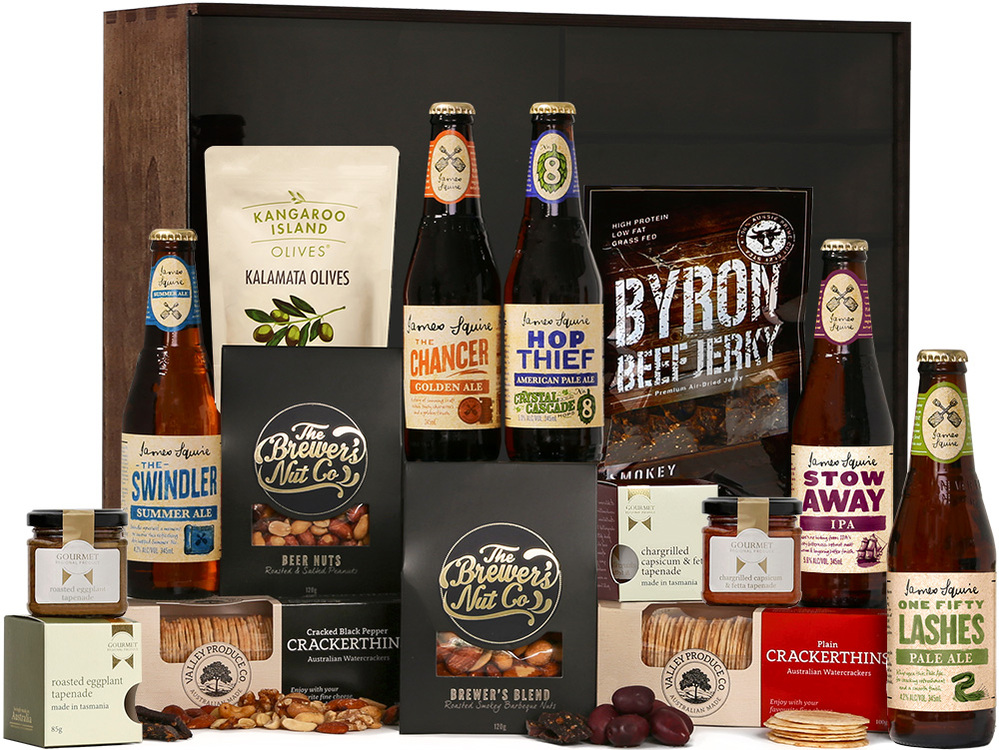 If turning 21 means possessing the key to more mature responsibilities, an 18th birthday signifies the ultimate freedom in adult-age celebrations.
This momentous occasion to rejoice in and cherish is richly rewarded with premium produce at ever-affordable prices at The Hamper Emporium.
The range of specialty `18th birthday gift baskets and gift hampers are brimful of the world's best Champagnes, finest sparkling and highly recommended local wines, spirits, craft beers, ciders, gourmet treats, deluxe chocolate hampers and pamper hampers, featuring skincare and beauty products, personalised leather accessories and plush bathrobes,
So jump online today at The Hamper Emporium to choose from the perfectly curated, compiled and packaged gift basket ideas and 18th birthday presents with lasting presence.
What are bestselling 18th birthday gift baskets?
Not surprisingly, a world-famous Champagne brand features in the bestselling 18th birthday gift basket. Topping the bestselling list at The Hamper Emporium is the premium chocolate gift of the Moet Nectar Imperial Hamper. This winning selection from our chocolate gift baskets range contains a combination of chocolates, nibbles and an exquisite bottle of Moet Nectar Imperial Champagne.
The Moet Grand Vintage & Chocolates Hamper sits grandly in number two spot on the bestselling 18th birthday gift baskets list. Each Grand Vintage release is unique for that year, since it is made with exceptional grapes from that year alone and, as such, makes for a fitting bottle of bubbles to pop at an 18th birthday celebration. Artisan chocolates from the cream of Australia's confectioners perfectly complement this popular selection.
Number three place-getter is the Luxury Chocolate & Veuve Hamper, which contains the Veuve Clicquot Yellow Label NV Champagne: highly awarded, distinctively complex and smooth-tasting Champagne from the renowned Veuve Clicquot Champagne house.
What to give a boy for his 18th birthday?
The extensive selection of 18th birthday gifts for boys is as awe-inspiring as the affordable price range at The Hamper Emporium.
Your 18-year-old guy would celebrate in fitting and personalised style with the Personalised Premium Leather Men's Wash Bag Hamper. Featuring a professionally monogrammed leather toiletry bag, range of men's hand creams from Smith & Co. and a plush bathrobe, the 18th birthday boy will be groomed and pampered to perfection before and after the celebrations begin.
If gourmet foods from Australia and abroad, premium spirits and local craft beers or ciders take his fancy, you could also provide a special gift in the Glenmorangie 'The Lasanta' Hamper, MicroBreweries of Australia Gift Hamper or Deluxe Ciders Hamper.
What to give a girl for her 18th birthday?
Indulge your 18th birthday girl with the Jurlique Iconic Collection Hamper. This bestselling gift for an 18th birthday and all special occasions features an all-botanicals skincare set and toiletry bag from leading Australian brand Jurlique, vibrant floral matte satin bathrobe and taste tempting nibbles from Morgan's of Sydney.
The sweet temptation of the Rose All Day Hamper combines the sweetest chocolate-covered and nutty treats and bottle of The Islander Estate Rose with an ever-affordable price tag.
What to get for your best friend's 18th birthday?
A special gift for a best friend's 18th birthday celebrates this special occasion in memorable style at The Hamper Emporium.
For 18th birthday girls, mark the moment with the indelible statement gift of the Personalised Moet Rose & L'Occitane Hamper. Featuring a snow-white plush bathrobe, exquisite bottle of Moet Rose, skincare selection and toiletry bag from L'Occitane and sweet treats to savour, this gift for a girl's 18th birthday provides delectable flavour.
Your 18th birthday boy would equally delight in the personal touch of the Cape Mentelle & Personalised Leather Hamper. A plush bathrobe, selection of L'Occitane skincare products in their custom grooming bag, gourmet nibbles, highly recommended bottle of Cape Mentelle Cabernet Merlot and monogrammed leather keyring combine to create lasting 18th birthday magic for your guy.
Why buy 18th birthday gift baskets from The Hamper Emporium?
For 18th birthday gift baskets and all special occasions including gift-giving ideas for christmas gift hampers designed to delight every recipient, The Hamper Emporium provides endless choices to suit all ages, gift preferences and unique tastes. The gift giver does not depart empty handed either with the bonus of free Australia-wide 18th birthday gift-basket delivery.
Standard delivery of your 18th birthday and all special occasion gift baskets and gift hampers is estimated to take between one and three business days in NSW, Victoria and metropolitan Queensland areas. In Tasmania and South Australian metropolitan areas, you should expect between three and five business days for delivery and for Perth, Darwin and all regional zones, delivery is estimated to take between five and eight business days from the date of purchase.
Express delivery can also be arranged for a small additional charge and provides same-day or an estimated arrival of no more than three days to even the most remote regions in Australia.
Your 18th birthday gift basket from The Hamper Emporium is set to arrive in its elegant keepsake gift box, complete with a complimentary gift card, including your personalised message, and premium gift-wrapping.