Corporate Gift Hampers
Author: Nicole Adler Date Posted:23 March 2016


The Hamper Emporium does not only offer gift hampers for individuals, because we also offer a great range of corporate gift hampers. The corporate gift hampers of the Hamper Emporium are a good way to advertise your business, given the fact that nobody will forget a gift. To discover the options for corporate gift hampers on the Hamper Emporium, be sure to read on!

What Corporate Branding Options Do I Get on the Hamper Emporium?

When you choose to purchase your corporate gift hampers on the Hamper Emporium, you can count on our in-house graphics designer to create a corporate branding setup for your company. A corporate branding setup can include customised ribbons, gift tags and much more. Depending on your needs, you will be able to select from a variety of options to make your corporate gift hampers truly unique.

Does the Hamper Emporium Offer Special Deals on Corporate Branding?
Businesses who need several corporate gift hampers can get a special deal on the delivery of their hampers as well as a free corporate branding setup. There are some requirements in order to be eligible for these deals, so it is best to inquire with the Hamper Emporium before you place your bulk order.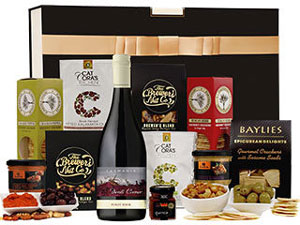 Can I Have My Corporate Gift Hampers Delivered All Across Australia?

The Hamper Emporium delivers its gift hampers all across Australia, so you are not limited to one specific area. The delivery time of your corporate hamper will depend on the location of your recipient. The further the recipient is from the Hamper Emporium, the longer the delivery will take. That being said, the delivery times on the Hamper Emporium are more than reasonable, so you will not have to worry that your gift arrives too late.

Businesses can take advantage of additional delivery options on the Hamper Emporium. For example, if your recipient lives in Sydney, you could choose the same day delivery option instead of the free standard delivery option. For cities other than Sydney, we offer other delivery options such as next day delivery and express delivery. Available options will be provided by the Hamper Emporium team or will be displayed in your shopping cart when you place your order.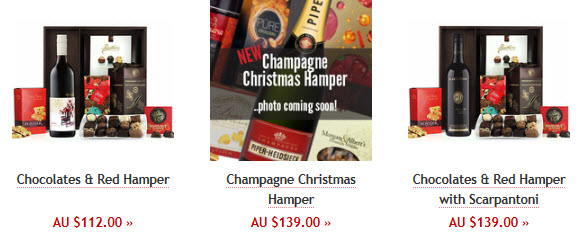 What Is the Best Way to Order Multiple Corporate Hampers?

Customers are able to place bulk orders by downloading the bulk order form on the corporate christmas hampers page, or by clicking in the "make enquiry" link on the same page. That being said, placing a bulk order can be a little confusing for most people, so businesses are more than welcome to contact the Hamper Emporium by telephone to place their bulk order.

When you place a bulk order on the Hamper Emporium, it is possible to send each individual hamper to an individual recipient, which means you do not have to ship the corporate hampers to your recipients yourself. It saves businesses valuable time, but provides them with the advertising they need to create stronger businesses relationships and to acquire new corporate clients.