How Do The Hamper Emporium Create their Gift Baskets?
Author: Nicole Adler Date Posted:24 May 2016


Giving gifts are one of the many ways we can show how much we appreciate and love a person. However, choosing gifts can be a difficult task. A good solution to gift dilemmas and problems are gift baskets. Gift hampers are both convenient and beautifully made. They are the best gifts for any occasion that you can give a friend, a family member, a co-worker or your boss.

Our gift hampers are affordable and custom designed. We design each of our gift hampers in such a way that the recipient will feel loved and appreciated.

We, at The Hamper Emporium, have a wide range of gift hampers to choose from for all occasions. We have corporate gift hampers, gourmet food and wine, chocolate hampers, pamper gifts, and baby gifts hampers. We only include high quality products in our hampers so you can be sure that every gift hamper is special and unique. We are partners with artisanal food producers and we choose the best pampering products to put in our gift hampers.

How do we Package our Gift Hampers?

Our gift hampers are packaged using a luxury gift box, a handcrafted wooden wine box or beer box. Our gift hampers are created with carefully chosen products. We have different gift tag options that come in different colours and have different messages. We also have different ribbons that you can choose from. We carefully choose the colours of our gift boxes and make sure that each gift hamper is tasteful and pretty.

What are the Contents of our Gift Hampers?

We provide unique choices of christmas gift baskets australia depending on your need. We have a wide range of hampers for each and every occasion, for male or female recipients and even babies. We carefully choose the products we put in our gift hampers to make them special and diverse. We make sure that there is a gift hamper for every personality and individual. We have gourmet food hampers like the International Foodies Hamper which contains Rick Steins Savoury Oat Biscuits, Le Cordon Bleu Paris Green Olive Spread, Jules Destrooper Almond Florentines, and many more. This is a perfect gift for a food connoisseur or someone who loves tasting food from different parts of the world.

We also have gift hampers that contain both food and cosmetic products like the Pretty in Pink Hamper. It contains chocolates from Willie's Cacao and Luken & May, the Blood Orange Body Butter, the Brown Brothers Victorian Crouchen Riesling Rosé and many others. This hamper is perfect for the special woman in your life. The Beers of Australia Hamper is perfect for a gentleman who loves beers and good food. The hamper contains different Australian beers like the Monteith's Golden Lager and nibbles like the Morgan & Albert's Premium Nibbles BBQ Peanuts. Aside from pre-made gift hampers, you can also have us customise a gift basket.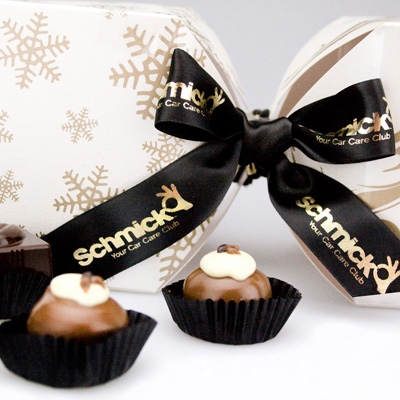 Gift Hampers for Different Occasions

We have created different gift baskets for every occasion to help you choose the perfect gift. We have Christmas baskets like the Christmas Bites Xmas Hamper which contains delicious cookies like the Partridges Artisan Bakehouse Tuscan Herb Crackers, chocolates like the Morgan's Christmas Milk Chocolate Cranberries and luscious wines like the 2013 Shiraz from Brown Brothers Heathcoate. This gift basket was created as a perfect gift for your boss or a friend who has a refined taste in food and wine. We also have corporate hampers and the option to have a free corporate branding set-up for orders of 25 hampers and more.

For a baby shower or a new baby, we have different baby hampers that you can choose from. The Daisy Deer New Baby Hamper is a perfect gift for a baby girl. It contains a book called What Are Little Girls Made Of, a Daisy Deer Plush Toy by Tiger Tribe, and many other charming little toys. This gift hamper contains products that are made with the best and most delicate materials for babies. We also have gift hampers created especially for women like the Today, Tomorrow & Everyday Hamper which contains an inspirational book, a rose confetti soap for a luxurious bath, the Milieu Velvet Rose & Peony Diffuser, which can make any room smell like a garden and many others.

Choose from the wide array of gift hampers from The Hamper Emporium. We deliver free of charge to anywhere in Australia. Our gift hampers are affordable, packaged beautifully and contains artisanal food and bath products.