What Are the Best Gift Baskets for Father's Day?
Author: Emily McWaters Date Posted:22 July 2019


Are you looking for the perfect gift for dad this Father's Day? Look no further, because the Hamper Emporium has the ultimate collection of Father's Day hampers available! Our gift baskets for Father's Day contain products all dads like, so say goodbye to doubt and check out the finest Father's Day gift baskets to discover the ultimate present for dad.
What Is the First Suggested Gift Basket for Father's Day?
If you are searching for the perfect Father's Day gift, you should certainly check out our extensive collection of chocolate gift baskets. Many dads enjoy a good selection of gourmet chocolates, and this is exactly what our range of chocolate gift baskets offers.
One of the chocolate gift baskets dad will love on Father's Day is our Sweet Epicure Hamper. Inside this hamper from our chocolate gift baskets collection, dad will find a large number of sweet nibbles as well as the ultimate collection of chocolates.
When you choose the Sweet Epicure Hamper from the chocolate gift baskets range, you cannot go wrong for a dad who is also a chocoholic. The hamper contains three chocolate brands: Butlers Irish Chocolates, Ernest Hillier, and Willie's Cacao. Naturally, each of these chocolates provides something unique, whether it is a creamy chocolate flavour or something a little more exotic.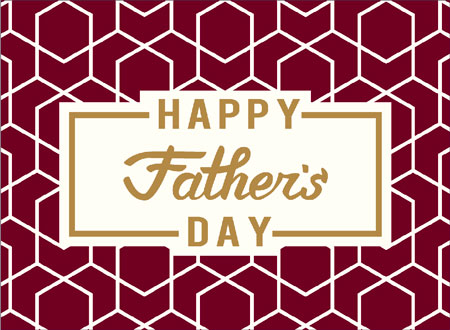 What Is the Second Suggested Gift Basket for Father's Day?
Is your dad more of a wine lover? If so, be sure to consider the Red Wine & Nibbles Hamper. The Red Wine & Nibbles Hamper contains a large selection of fine gourmet treats, but also an exquisite bottle of wine from Australian winery Robert Oatley, the Robert Oatley McLaren Vale Shiraz.
The Robert Oatley McLaren Vale Shiraz is characterised by fine tannins and a balanced acidity. It has a soft yet fleshy texture, providing a palate that combines blueberries and spices. So, this is an interesting wine any wine connoisseur would love to have in their wine cellar.
In true Hamper Emporium style, the Robert Oatley McLaren Vale Shiraz is complemented by countless savoury gourmet nibbles; this includes gourmet crackers, nut mixes, semi-dried tomato halves, Kalamata olives, tapenades, and a delicious quince paste. This gives dads plenty to enjoy on their special day.
What Is the Third Suggested Gift Basket for Father's Day?
Dad would love a toast on Father's Day, so why not choose a nice bottle of champagne complemented by gourmet treats? One such combination can be found in the Moet & Gourmet Nibbles Hamper, containing one of the finest French champagnes and best Australian gourmet treats.
The Moet & Chandon Brut Imperial NV Champagne is a classic French champagne as well as the flagship champagne of the Moet & Chandon champagne house. The Moet & Chandon has been one of the world's most beloved champagnes since 1743. It features a balance of pinot noir, chardonnay, and pinot meunier, which leads to a palate of many fruity flavours and brioche.
Due to the easy-drinking quality of the Moet & Chandon Brut Imperial NV Champagne, customers usually acquire this champagne as an aperitif. However, the Moet & Chandon champagne house also goes well with seafood, a combination your dad would love to try on Father's Day.

What Is the Fourth Suggested Gift Basket for Father's Day?
Some dads prefer the simple things in life, such as a nice selection of beers or ciders. The Hamper Emporium provides numerous beer and cider hampers for Father's Day; this includes the most popular beer hamper in our collection, the Corona Beer Hamper.
The Corona Beer Hamper contains five delicious imported Corona beers. Corona is a world-famous beer and appreciated by many beer connoisseurs, but it is not as easy to come by since the beer is made in Mexico. Fortunately, dads can count on the Corona Beer Hamper to provide these delicious beers.
Our Corona Beer Hamper also includes some delightful gourmet treats with a slight exotic flavour. Inside the hamper, customers can find Partridges Artisan Bakehouse Pepper Crackers, Partridges Artisan Bakehouse Original Crackers, Brewer's Nut Co. Brewer's Blend BBQ Mixed Nuts, Brewer's Nut Co. Classic Beer Nuts, La Morena Sliced Jalapenos in La Morena Sauce, Byron Beef Jerky 'Smokey', Australian Kangaroo Island Kalamata Olives, and Gourmet Regional Capsicum & Feta Tapenade. Plenty of treats for dad to enjoy in combination with one of the Corona beers!
What Other Father's Day Gift Baskets Could I Consider for My Dad?
There are plenty of Father's Day gift baskets at the Hamper Emporium to take advantage of. We have more christmas gift baskets alcohol, beer hampers, wine hampers, and even whiskey hampers to provide dad with a lovely surprise on Father's Day. Of course, we also have alcohol-free options with a lot of delicious gourmet nibbles. So, be sure to check out the other available options for your dad!