Mother's Day 2020
Author: Nicole Adler Date Posted:3 October 2019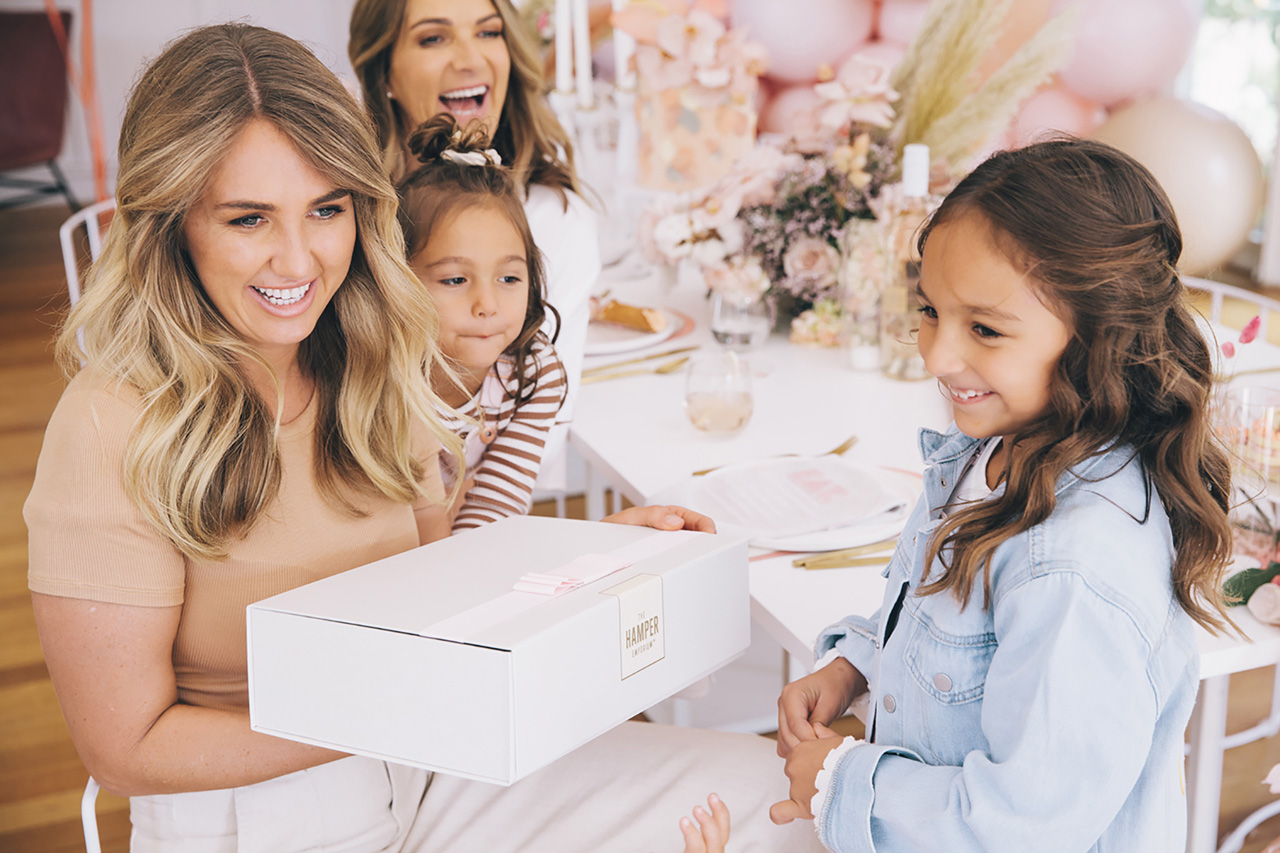 Mother's Day 2020 provides the perfect time to indulge beloved mums everywhere.
It is always better to give than receive and who better to lavish with luxurious tokens than the one who provides unconditional love?
The Hamper Emporium puts gift giving in the picture with a specialty selection of Mother's Day Hampers 2020. The hamper range and all Mother's Day gift baskets are artfully curated, expertly packaged and effortlessly designed to show your mum that she is as she special as this special occasion imparts at heart.
What should I gift my mother on Mother's Day 2020?
Whether it's plush or satin bathrobes, personalised leather accessories, luxury skincare, range of gourmet foods, including artisan sweets and chocolates, fine wines and vintage Champagne, your mum's delighted smile will be the true measure of gift-giving success with a Mother's Day Hamper 2020 from The Hamper Emporium.
What are the Mother's Day gift hampers to choose from?
You could choose the classic selection of the Jurlique Iconic Collection Hamper for mums of timeless quality.
The Moet Grand Vintage and Chocolates Hamper provide the finest tastes and befitting grandeur to match the special occasion.
Your sweet-tooth mum would be in confection heaven with the artisan selection of The Sweet Epicure Hamper.
For the personal touch and premium skincare combined, it's impossible to overlook the plush bathrobe, blush-pink French Champagne and skincare brands, sweet treats and keepsake quality of a monogrammed leather travel accessory in the Personalised Moet Rose and L'Occitane Hamper.
What is inside a luxury skincare hamper?
The luxury skincare hamper range offers renowned Australian and French skincare brands that pride themselves on the all-botanicals or natural ingredients of their quality products.
Inside the Jurlique & Luxury Robe Hamper, your overjoyed mum will find a blush-pink satin robe, collection of Rose and Rosewater skincare selections by Australian brand Jurlique and artisan-crafted sweet nibbles from Morgan's of Sydney.
The Personalised L'Occitane Hamper also features a plush bathrobe, skincare set and toiletries bag by French brand L'Occitane, the sweetest nutty treats and a gold embossed black leather luggage tag that is uniquely stamped with mum's name or initials.
What is inside a gourmet chocolate hamper?
Mother's Day and gourmet chocolates go together like loving mums and her precious children. The Hamper Emporium offers a show-stopping chocolate collection in The Sweet Epicure Hamper. This supremely abundant selection features the finest gourmet chocolate truffles, chocolate-covered nuts, berries and pretzels, rich, buttery shortbreads, a range of sweet, nutty brittles and other enticing treats to sample, savour and treasure.
What is included in a wine hamper?
You could offer the best of both worlds in the perfect gift of The Premium Red & White Wine Hamper. This provides mum with not only a highly recommended Shiraz and Sauvignon Blanc by Cape Mentelle, in the Margaret River region of WA, but also an endless array of sweet and savoury gourmet treats. A feature bottle of imported olive oil and semi-dried tomato halves is complemented by locally produced tapenades, quince paste, kalamatas, artisan crackers and premium-roasted nuts.
For a sweet selection, the Rose All Day Hamper features an exquisite bottle of Rose from The Islander Estate, gourmet chocolates and sweet, nutty treats for mum to sip and nibble to her heart's content.
How can I make my Mother's Day Hamper more special?
Your Mother's Day Hamper selection from The Hamper Emporium also rewards the gift giver with free Australia-wide delivery. Premium gift-wrapping and a complimentary gift card that includes your personalised message is also part and parcel of every online gift purchase from The Hamper Emporium.
You can provide an extra-special touch with the option of personalised gift tags and satin gift ribbons, created by the in-house graphic design team. Your beloved mum will thrill to this unforgettable gesture of uniquely personalised gift presentation at its finest from The Hamper Emporium.