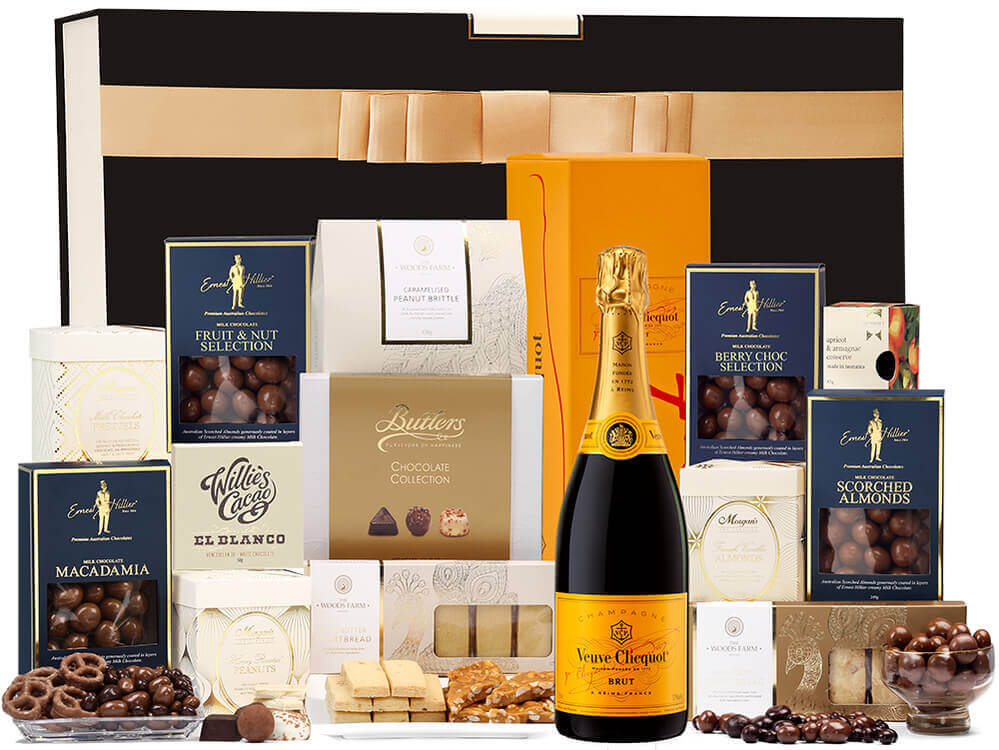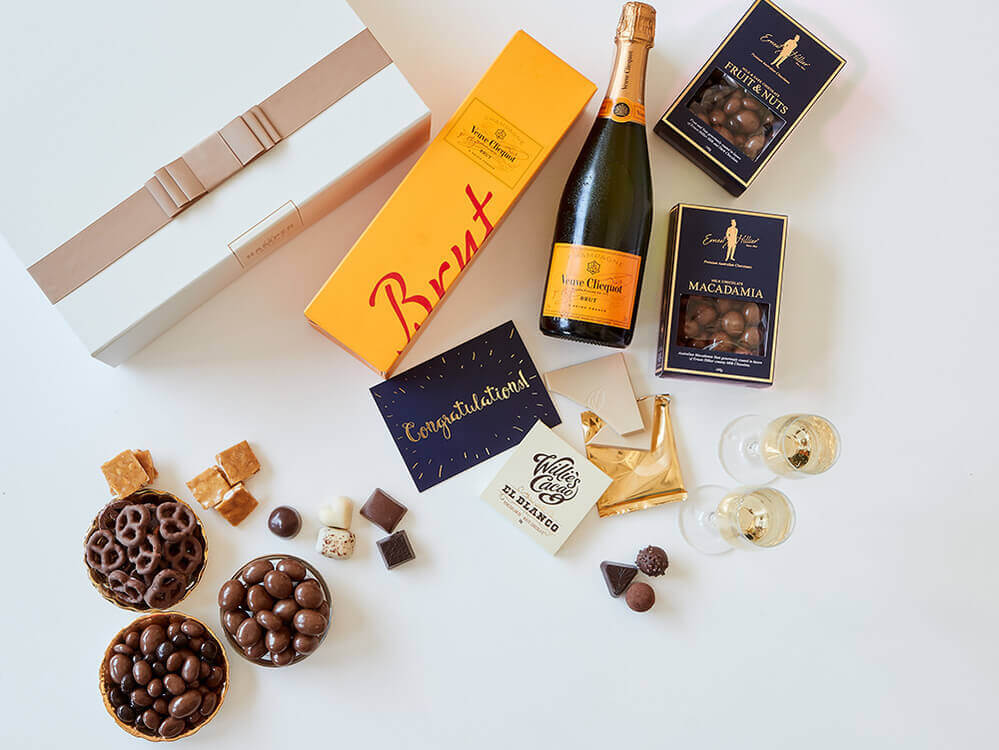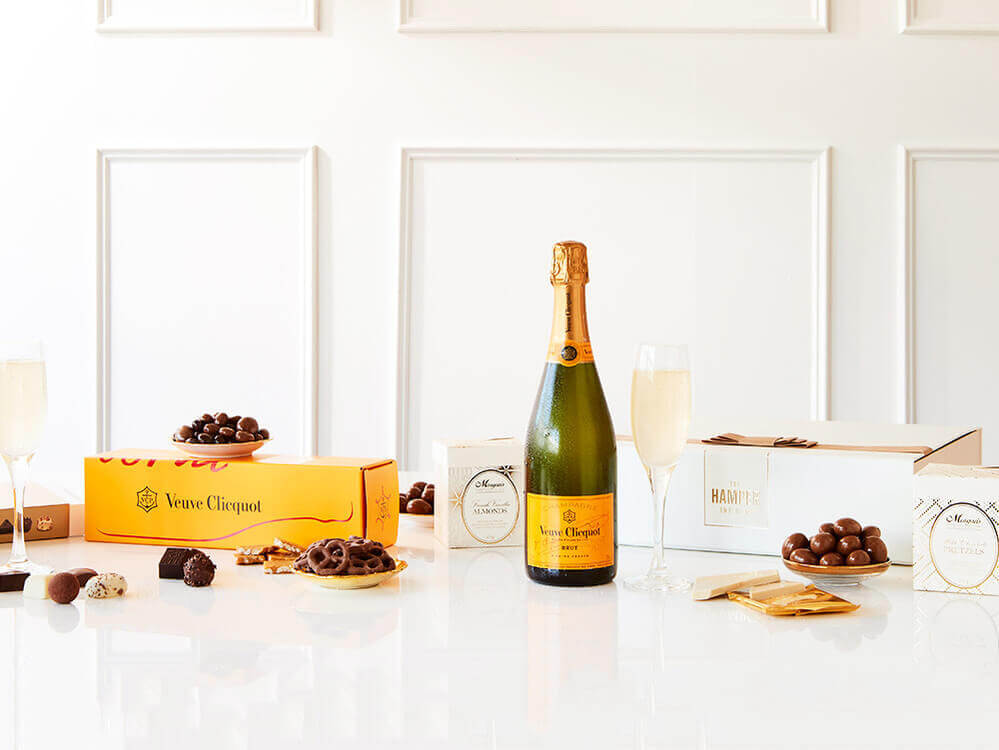 Luxury Chocolate & Veuve Hamper
Champagne| chocolates| truffles and more
in stock | ships now
$219
At The Hamper Emporium all our hampers offer only the finest products. And this hamper is no different. The Luxury Chocolate and Veuve Hamper offers one of the most well known champagnes in the world, Veuve Clicquot Yellow Label and includes FREE Australia-wide Delivery.

own it now, pay later
---
Biscuits & Sweets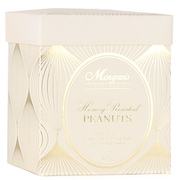 Morgan's Honey Roasted Peanuts 175g
Beautifully manufactured in Sydney by Morgans featuring Australian honey and deliciously crunchy peanuts.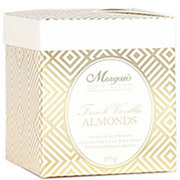 Morgan's French Vanilla Almonds 175g
Made in Sydney from Australian Almonds expertly roasted in classic French Vanilla for a delicoius treat.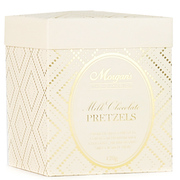 Morgan's Milk Chocolate Pretzels 135g
Premium pretzels covered in a smooth milk chocolate, beautifully made in Sydney by Morgans.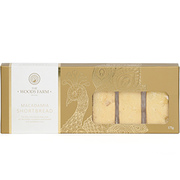 The Woods Farm Macadamia Pure Butter Shortbread 175g
Australian made shortbread featuring delicious, crunchy macadamias and 100% Australian ingredients.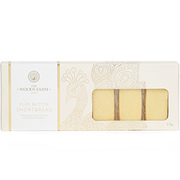 The Woods Farm Pure Butter Shortbread 175g
Pure Australian ingredients are beautifully crafted to create The Woods Farm delicous Shortbread.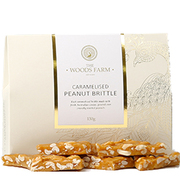 The Woods Caramalised Toffee Brittle
100% Australian made, this crisp, crunchy, delicious toffee brittle is a sweet tooth's delight.
Wine & Champagne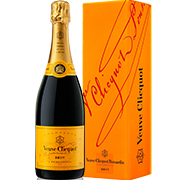 Veuve Clicquot Yellow Label NV Champagne 750ml
Exquisite white champagne with an alcohol content of 12% and bottled with a natural cork to maintain its remarkable palate. Savour t
Chocolate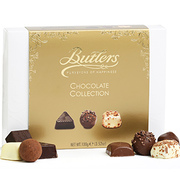 Butlers Handmade Chocolate Collection 100g
Founded in Ireland in 1932, Butlers are experts at beautifully crafted chocolates that are made to impress without fail. Give the Chocolate Lo
Willie's Venezuelan Pure White Chocolate 50g
What chocolate should taste like with the exotic joy of Willie's Cacao crafted from Venezualan ingredients. Willie's Cacao El Blanco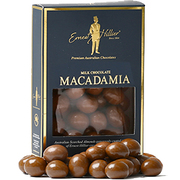 Ernest Hiller Milk Chocolate Macadamias 240g
An Australian made favourite with Delicious Macadamias coated in Australian Ernest Hillier Milk Chocolate.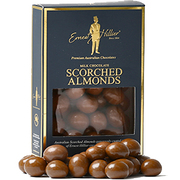 Ernest Hillier Milk Chocolate Scorched Almonds 240g
100 years of experience in chocolate meets delicious Australian scorched almonds with Ernest Hillier.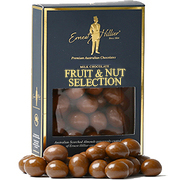 Ernest Hillier Chocolate Coated Fruit & Nut Selection 24
The flavour of 100 years of chocolate experience features in this delightful selection of fruit and nut treats.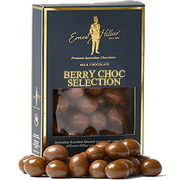 Ernest Hillier Berry Chocs Selection 240g
Australian chocolate treats beautifully crafted as only Ernest Hillier can do thanks to over 100 years of expertise.
Pantry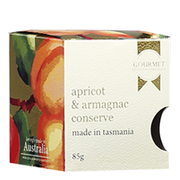 Gourmet Regional Produce Apricot & Armagnac Conserve 85g
A daring and bold conserve that goes so well with the Christmas ham or simply enjoy on a piece of sourdough toast.
Also Included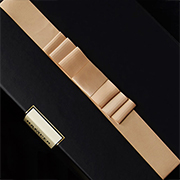 Premium Black Gift Box with Gold Ribbon
Guaranteed to add a touch of luxury; this stylish keepsake box is lined with elegant embossed paper and features a gold ribbon detail.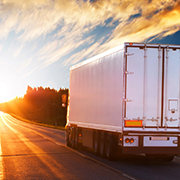 FREE Delivery to Anywhere in Australia
Value guaranteed thanks to our FREE Delivery service anywhere within Australia, with express upgrades also available.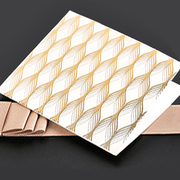 Optional FREE Premium Gold Card
FREE with every order, an elegant embossed gift card with your personalised message inside. Simply enter your details during checkout.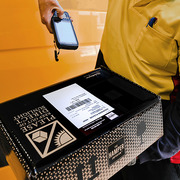 Comprehensive Track & Trace
Track your parcel as it's shipped Australia-wide with comprehensive tracking for your peace of mind.
---
Standard Delivery - FREE
NSW, VIC, QLD metro areas
2 - 4 Business Days
TAS, SA metro areas
3 - 5 Business Days
Perth, Darwin & regional areas
5 - 8 Business Days
Express Delivery* - from $14.95 per hamper
Sydney Metro Area
Same / Next Business Day
Melb, Bris, Adel, Perth, Can, NSW cities
Next Business Day
Darwin & outside of major cities
1 - 3 Business Days
*Delivery times based on orders placed before 10am on the same or previous business day.
Visit our
Delivery page
for detailed delivery information.
Due to seasonal variations and exclusivity of our stock, items in hampers are occasionally substituted for products of the same or higher value and quality.
Luxury Chocolate & Veuve Hamper
These sophisticated chocolate and Champagne hampers are now available. Yes, the Luxury Chocolate & Veuve Hamper is one of the best chocolate gifts offered by the Hamper Emporium and makes an ideal Christmas Hamper! One thing is certain, this hamper from our range of luxury chocolate hampers is never going to disappoint.
Why Should I Choose This Affordable Luxury Hamper?
This gourmet hamper is a lovely present for your wife, extravagant gift or an amazing surprise. This is the Hamper Emporium's stunning creation which is a one of a kind treat that will surely brighten up everybody's day. With a great assortment of chocolate treats and champagne, this gourmet hamper will make any celebration one worth remembering. This Christmas hamper is a total treat to appreciate. In fact, it can be yours without the hassle of traditional shopping because with the click of a button it can be delivered to you or your recipient's address anywhere in Australia without any additional fee involved.
What Delicious Chocolates Are Hidden Inside the Luxury Chocolate & Veuve Hamper?
Now, the perfect time has come to reveal all the exciting surprises inside this attractive hamper. Whether you like chocolate bars or American chocolate, once you have tasted the milk chocolate in this hamper, you will never want anything else! It is even more captivating to see how beautiful every item is packaged and placed inside the box including Scorched Almonds, Macadamias and Fruit & Nut.
If you are a chocolate lover, and prefer chocolate such as Cadbury chocolate, then you are assured to love these chocolate hampers. The delicious chocolate in our chocolate hampers melts in your mouth and is a fine product of Dublin, Ireland that is made from premium grade ingredients. You can lavish in it all alone, but it is best shared with family and friends.
Before you open the box, you'll enjoy the alluring package, which certainly entices to try the chocolates inside. Untie the golden ribbon from the Butlers Handmade Chocolate Selection. For sure, your heart will be filled with happiness from its mouth-watering selection of milk, dark and white chocolate pralines, and truffles. You may even decide to share them with your loved ones. The Hamper Emporium understands one box of chocolates is not enough, so we have also added four boxes of Ernest Hillier Chocolates. If your sweet tooth still craves for more, open the buttery, classic taste of The Woods Farm Macadamia Shortbread.
The Morgan's Honey Roasted Peanuts will also send your tastebuds into a frenzy. You can even put them in a bowl and share them with your friends, guests, or your entire household. You can always offer these yummy candies to your guests or sprinkle them on top of cakes and pastries for more appealing and delicious desserts. And then? A glass of ice cold Veuve Clicquot Yellow Label NV Champagne completes the entire gourmet hamper. So, if you are aiming to give away only the best Christmas gourmet hamper present to someone special, the Luxury Chocolate & Veuve Hamper from the Hamper Emporium is the right choice.
Even though the Hamper Emporium has many hampers containing luxurious champagnes, the Luxury Chocolate & Champagne Hamper is certainly a recommendation for all champagne collectors and connoisseurs out there. The Veuve Clicquot Yellow Label NV Champagne is considered a mid-range champagne where price is concerned, but it is counted amongst the best where quality and desirability are concerned. So, if you need a wonderful gift for someone that collects fine champagnes, the Veuve Clicquot Yellow Label NV Champagne will be an exquisite choice, since this champagne can be enjoyed immediately, but it can also be stored in a wine cellar for several years to obtain a champagne with an even more complex palate.
Of course, there are many other champagnes that could please a champagne collector or connoisseur in the gift hampers of the Hamper Emporium. Therefore, if you are uncertain about your current choice, you can always go through our entire range of hampers to find other high-end champagnes such as Moet & Chandon Brut Imperial NV, Bollinger, Piper-Heidsieck and other options. There are also many wines from renowned Australian wineries, so there is plenty to discover if you have a recipient with a love for the finest alcoholic beverages!
Could I Use the Luxury Chocolate & Veuve Hamper for Mother's Day?
The Luxury Chocolate & Veuve Hamper contains plenty of chocolates, a product you will often find in our best Mother's Day hampers. Therefore, you are not obligated to choose one of our pre-made Mother's Day hampers. With our Luxury Chocolate & Veuve Hamper, you can also give your mum a wonderful surprise.
To make the surprise extra special for Mother's Day, you can add a personal message to our Luxury Chocolate & Veuve Hamper before it leaves the warehouse. Add the thoughtful message you want to add to the hamper in the designated field and the Hamper Emporium will add your message to the accompanying gift card.
Our Mother's Day hampers are delivered in beautiful keepsake boxes too; this also applies to the Luxury Chocolate & Veuve Hamper. For Mother's Day, we deliver the products in a beautiful cream box, which is also decorated with a gold ribbon. So, this hamper will look stunning in your mum's home.
Of course, do not feel limited in your choice of Mother's Day hampers this year! Every year, the Hamper Emporium creates new Mother's Day hampers, which you can use to surprise your mum. So, check out all our Mother's Day hampers today to find which of our options is best for your mum this year!
Could I Use the Luxury Chocolate & Veuve Hamper for Christmas?
Most Australian Christmas hampers contain a nice selection of products that are commonly associated with Christmas. Since our Luxury Chocolate & Veuve Hamper meets that description too, you can use this hamper instead of our Australian Christmas hampers.
Still, there are many Australian Christmas hampers to discover this year before you decide. Check out the latest additions to our Australian Christmas hampers range and then determine which of our Australian Christmas hampers is best for your recipient this holiday season.
Could I Use the Luxury Chocolate & Veuve Hamper for Birthdays?
Customers can choose the Luxury Chocolate & Veuve Hamper as a birthday hamper, since many people like to celebrate their birthday with a bottle of champagne. Naturally, the bottle of Veuve Clicquot champagne inside this birthday hamper will make that possible, but the countless chocolate nibbles included in the birthday hamper will be loved too.
Please note that the Hamper Emporium has other birthday hampers that include a nice bottle of champagne. Other champagnes you may find in our birthday hampers include Moet & Chandon, Bollinger, and Piper-Heidsieck. So, if your recipient is a champagne lover, check out our additional options today too!
Could I Use the Luxury Chocolate & Veuve Hamper as a Thank You Hamper?
Customers could also use the Luxury Chocolate & Veuve Hamper as a thank you hamper, since the selection of products inside this thank you hamper are extremely suitable for that. Even though there are other hamper combinations you could consider for the thank you hamper you want to gift, there is something truly special about the combination provided by the Luxury Chocolate & Veuve thank you hamper.
Would you like some help finding or customising your thank you hamper? Get in touch with the Hamper Emporium team via telephone, email, or live chat for further assistance.