Office Christmas Gift Ideas For 2015
Author: Nicole Adler Date Posted:8 October 2015


Looking for an original office gift this year? Have a look at our excellent selection of office Christmas hampers and gift something truly special! Hamper Emporium only selects the finest products for their office Christmas hampers, so you will be in for a real treat. Let us take a closer look at the office Christmas hampers we have on offer this year!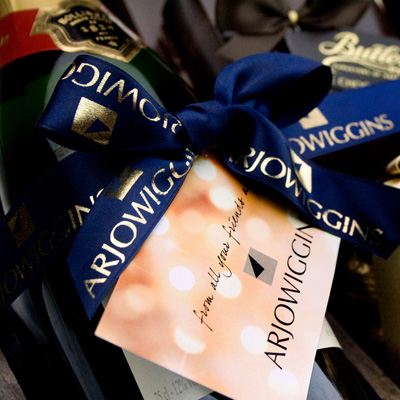 What Can You Tell Me About The Deluxe Office Share Christmas Basket?

The Deluxe Office Share Christmas Basket is one of our most exquisite Christmas hampers. It contains some of the finest products Hamper Emporium has to offer, including an exquisite bottle of Bollinger Special Cuvee Brut NV Champagne!

Bollinger Special Cuvee NV Champagne is an excellent blend of harvest grapes and exquisite reserve wines. Some of the reserve wines used in the creation of the Bollinger Special Cuvee NV Champagne have been ageing in the Bollinger cellars for more than 15 years!
The Bollinger Special Cuvee NV Champagne has a very distinct colour, aroma and palate. Bollinger champagne can be recognised by the unique golden colour provided by the black grape varieties. The aroma of the champagne is quite complex as well, more specifically an aroma with hints of roast apple, apple compote and peach. The palate of the Bollinger Special Cuvee will not disappoint either, because it is the perfect combination of structure, length and vivacity.

Our Deluxe Office Share Christmas Basket also comes with an excellent bottle of Scarpantoni Block 3 McLaren Vale Shiraz, one of the highest quality Shiraz' in Australia. The vineyard where the Block 3 Shiraz is produced is owned by the Scarpantoni family and has been awarded a number of prizes. The Block 3 region and the matching Scarpantoni Shiraz have won the great Australian Shiraz Challenge and the Winestate Magazine's Shiraz of the Year. Picking the Deluxe Office Share Christmas Basket containing this Shiraz will therefore be the perfect choice.

In addition to the great Bollinger Special Cuvee Champagne and the Scarpantoni Shiraz, you will also find other high-quality products in this Christmas hamper. Customers who are big chocolate lovers can also enjoy quality chocolates from Butlers, Fardoulis or Willie's Cacao.
There is also a nice selection of biscuits and sweets, including a good range of Maison Fossier biscuits. French biscuit manufacturer Maison Fossier found great success with their first release, the biscuit roses in 1690. Since then, Maison Fossier has been known for the most delicious biscuits and extraordinary flavours. For that reason, you will also find their French Palmier Pastries and French Almond Macarons in our Deluxe Office Share Christmas Basket.

When you choose the Deluxe Office Share Christmas Basket, you will also get a number of traditional Christmas treats to spoil your colleagues with, including Belgian Butters Finest Chocolate Butter Biscuits, Baylies Handmade Christmas Pudding, Handmade Cake and Traditional Shortbread. If you intend to spoil everyone at the office, be sure to stop and have a look at the Deluxe Office Share Christmas Basket.

Can You Provide Me With More Information On The Premium Office Share Gift Basket?

The Premium Office Share Gift Basket is also an exquisite choice from our Christmas Hampers selection. It contains a wide range of chocolate, sweets, biscuits, savoury nibbles, wine and champagne!

Maison Fossier can never be missing from a good Christmas hamper, so you will also find a nice selection of biscuits from this French biscuit manufacturer in this hamper. However, the Premium Office Share Gift Basket also has an additional treat in store for you – Jules Destrooper Biscuits!

Jules Destrooper was founded in 1886 in Belgium by Jules Destrooper. The company became famous with their exquisite Belgian butter waffles and also made a name for themselves on the international market because of them. When it comes down to Belgian butter waffles, you will not find any better than the Belgian Jules Destrooper waffles.

In our Premium Office Share Gift Basket, you will find an amazing selection of Jules Destrooper biscuits. If you never tried Jules Destrooper biscuits before, we can guarantee you that they will become your new favourite. In order to provide you with a full overview of what Jules Destrooper has to offer, we included Jules Destrooper biscuits in a variety of flavours. For example, you can try the Jules Destrooper Virtuoso with caramel and Belgian chocolate, but also Jules Destrooper Butter Crisps, made according to a family recipe dating back to the 19th century.

For our Premium Office Share Gift Basket, we also selected chocolates from Fardoulis and Willie's Cacao. Fardoulis is best known for their authentic and traditional chocolate flavours, while Willie's Cacao presents some unique Venezuelan chocolate combinations. So whether you are buying for adventurous colleagues or traditional colleagues, our Premium Office Share Gift Basket will always be appreciated.

Customers who enjoy some crackers and spread will have a real field day when they take a look at the Premium Office Share Gift Basket as well, because the hamper is bursting with savoury treats. In addition to Nibbles from top-brand Morgan & Albert's, you will also get Le Cordon Blue Paris Green Olive Spread and Baylies Gourmet Crackers, the ultimate combination for foodies. There are also additional crackers to try, including Partridges Artisan Bakehouse Black Pepper Crackers and Partridges Artisan Bakehouse Original Gourmet Crackers.

Want some additional spreads and dips to try? No problem for the Premium Office Share Gift Basket, because you will also get some Random Harvest Tapenade, Valley Produce Fruit Paste and much more. To get a full overview of all the goodness awaiting you in our Premium Office Share Gift Basket, please visit our Christmas hampers section.





Can I Get Some Advice on the Choice of My Office Christmas Hamper?

Are you not entirely sure which office gift basket to go for? Feel free to contact the Hamper Emporium and get some free advice on our Christmas hampers! Customers can speak to one of our representatives directly by calling 1300-459-452 or by sending a message to sales@thehamperemporium.com.au.