Can you include your Corporate Branding on our Corporate Christmas Hampers?
Author: Nicole Adler Date Posted:23 March 2019


The best corporate gift hampers must appeal to your employees and represent your company the best way possible. They must contain products that are made only from the finest ingredients. They should also be packaged tastefully with your own corporate branding. The Hamper Emporium offers you the chance to give corporate gift hampers that have your own corporate branding.
The Hamper Emporium understands your need to find the best gift. Finding the perfect corporate gift hampers is not easy. Giving a gift is like expressing your feelings and emotions to the people you care about.
Especially during Christmas, finding corporate gift hampers can be a stressful experience, especially with the Christmas rush. The Hamper Emporium makes gift giving simple for you by providing an online service, where you can choose corporate gift hampers online from the comfort of your home or office.
What Are the Contents of Corporate Australian Luxury Gift Hampers?
The Hamper Emporium's Australian luxury gift hampers contain all the best gourmet food products and the finest wines in Australia. Here are some examples of the contents of our finest Australian luxury gift hampers.
Savoury Products
Some of our luxury Australian gift hampers contain tasty and flavourful savoury products like nuts, gourmet crackers, and olives. These snacks are perfect for small gatherings and parties. Our Australian luxury gift hampers also contain delicious dips that are great with crackers and cheeses. Our savoury products are made from fresh and natural ingredients.
The savoury brands used in our range of Australian luxury gift hampers are quite diverse as well. Customers can find Australia's own Baylies Epicurean Delights, but also the Brewer's Nut Company and other fine brands!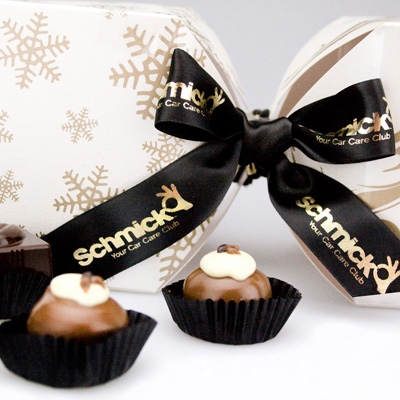 Sweet Snacks
Some of the delightful sweet snacks in our Australian food hampers are biscuits, chocolate puffs, ginger thins, ginger breads, spiced butter, and Christmas cakes. These delicate snacks can be eaten alone but are also perfect to eat with tea or coffee.
Chocolates
Our chocolates are made from the purest cacao beans, which are a potent source of antioxidants. Some of our chocolates are a combined with fruits and nuts which make them unique and interesting for all recipients.
Wines and Champagnes
Our wines and champagnes are made only from handpicked grapes bursting with fruity and robust flavours. We have classic wines and champagnes that are perfect to drink during Christmas dinners and parties.
What some of the Bestselling Australian Food Hampers?
The Hamper Emporium has an amazing selection of Australian food hampers for Christmas this year. To provide you with some inspiration, let us delight you with our bestsellers from the Australian food hampers catalogue.
Red Wine & Nibbles Hamper
This hamper is a delightful mix of delicious treats. It contains a lovely combination of savoury treats, including Baylies Epicurean Delight. Of course, this delightful hamper also contains an outstanding right wine from Robert Oatley, ensuring even wine lovers get the best during the holiday season.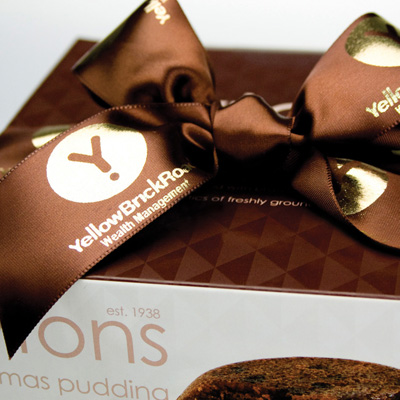 Christmas Bites Hamper
This gift hamper contains a variety of nibbles and snacks perfect for food lovers. It contains savoury snacks like Partridges Artisan Bakehouse Tuscan Herb Crackers, and Tasmanian Fruit Pastes Quince Paste. It also contains biscuits and sweets such as Anna's Original Almond Thins, Byron Bay Cookies Triple Choc Fudge cookies, Morgan's Honey Roasted Peanuts, Morgan's Christmas Milk Chocolate Cranberries and Byron Bay Cookies White Chocolate Macadamia. This hamper also contains luscious chocolates such as Butlers Handmade Chocolate Collection and Butlers Mini Cracker with Milk Chocolate Truffles. To complete this gift basket, our hamper designer also included an Islander Estate 'Bark Hut Road' Shiraz.
The Best of All Gourmet Hampers
Our Best of All Gourmet Hampers is undoubtedly one of the best Australian food hampers you can possibly give your employees. It contains the finest gourmet food products that will make your holiday extra special.
Inside the Best of All Gourmet Hampers from our Australian food hampers range, customers can find the ultimate combination of savoury treats. It includes delicious crackers from Baylies Epicurean Delights, L'Orto di Franco Tomato Halves, and so much more.
Of course, customers who choose the Best of All Gourmet Hampers from the Sydney gift hampers catalogue can also count on plenty of sweet nibbles; this includes roasted peanuts and toffee peanut crunch by Morgan's. In addition to that, this festive hamper also delivers a selection of Byron Bay Cookies.
The Best of All Gourmet Hampers from our Sydney gift hampers range has even more to offer though, since our hamper designer also included an Islander Estate 'Bark Hut Road' Shiraz Cabernet and Calvi 'Mosto Argento' Foil-Wrapped Olive Oil. Plenty to enjoy during the Christmas season!
Christmas Chocolates & Brown Brothers Red Wine Hamper
Our Christmas Chocolates & Brown Brothers Red Wine Hamper is perfect for chocolate and wine lovers. It contains unique chocolates like Morgan's Christmas Milk Chocolate Cranberries, Morgan's Christmas Dark Chocolate Coated Ginger and Morgan's Christmas Roasted Cinnamon Almonds, as well as a bottle of 2013 Brown Brothers Heathcote '18 Eighty Nine' Shiraz.
Can I Get Corporate Branding for Sydney Gift Hampers and Melbourne Christmas Hampers This Holiday Season?
Our Sydney gift hampers and Melbourne Christmas hampers can be personalised with your corporate branding on ribbons and gift tags. You can choose from the different colours of our ribbons - green, black, navy, blue, tangerine, and red. You can also choose to print your company logo with gold or silver foil.
Our in-house graphic design team can help you create your own personalised gift tag with your company logo and message. There are several available design templates you can choose from. Our gift cards come are printed on quality stock, measuring approximately 98mm x 80mm.
First thing you need to do is to choose from one of our Sydney gourmet hampers or Melbourne Christmas hampers. Each of our Sydney gourmet hampers and Melbourne Christmas hampers are unique and the contents are carefully chosen. You can be sure that your employees will enjoy and appreciate our special Sydney gourmet hampers and Melbourne Christmas hampers.
We at The Hamper Emporium have a wide selection of Australian Christmas hampers for all occasions. We have Australian Christmas hampers as well as hampers for different occasions like birthdays, Christenings, anniversaries, Valentine's Day, Mothers' Day, and Fathers' Day. All our products are made from the highest quality ingredients, so you can be sure that you get value for your money. We also deliver to anywhere in Australia, which means you can be sure your gift will arrive safely to your or your recipient's doorstep.