What Are the Best Corporate Gift Hampers for Wine Lovers?
Author: Nicole Adler Date Posted:23 March 2019


A corporate gift is the most popular way to show how you appreciate your clients and business partners. It is a simple yet effective way to tell them that you appreciate their contribution to your business. It is also a way to reward or give incentive to your efficient employees. You will be surprised at how these simple corporate gift hampers will make your colleagues, clients, and business partners feel appreciated.
How Do I Choose the Right Corporate Gift Hampers?
There are things that you have to consider when browsing our range of corporate gift hampers. A basket filled with nice goodies is something that anyone will be happy to receive. Still, to ensure you get the best Christmas hampers for your important business relations, following are a few things to help you choose the right ones.
1. Know their wants. The biggest challenge in selecting the right corporate gift hampers is knowing what to buy. It is sometimes difficult to know your business partners or clients on a personal level. What you can do is to ask about their hobbies and interests so you can have an idea on what to give them.
2. Check corporate policies and cultural differences. There are companies that have gift policies like limitations on the value of Australian food hampers or prohibiting them altogether. Make sure that you check them out so they won't be hassled with returning your Australian food hampers. It is also wise to consider cultural differences when giving out Australian food hampers. There are rules that are unique to each culture so you better be aware of these things.
3. Always go for quality. What you send as a gift reflects you and your company's image. Avoid giving low quality Australian food hampers. There are a lot of high-quality products that you can give without burning a hole in your pocket. It is also mandatory to spend on packaging. A few bucks spent on presenting your gift the best way possible will do wonders. You should also add a handwritten note or card for a lasting impression. A well-presented gift will reflect how you value client relationships.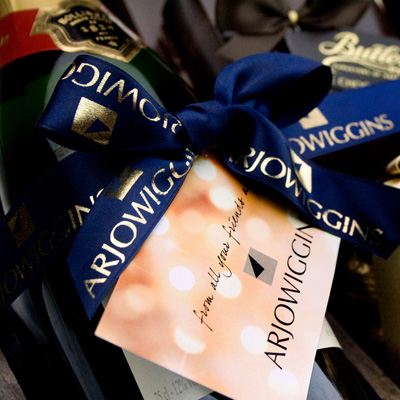 How Do I Start the Selection Process of Australian Food Hampers During the Holiday Season?
One of the most popular and appreciated goodie bags is a Christmas gift hamper. There is a variety of items that you can include in your gift basket. In selecting Australian Christmas hampers, you should bear in mind the people who will receive the gift.
One of the few things you need to consider is giving Australian Christmas hampers that are non-denominational. You would like to impress your clients or business partners without breaking the bank. That is why it is important to give Australian Christmas hampers that are high quality but not too expensive. These Australian Christmas hampers are more appreciated because they can be shared with other people.
You should take into consideration the amount of people that will receive the hamper. If it will be shared among employees, you should look for items that are easy to consume during breaks. Select the appropriate size, so that everyone in the office or unit will benefit from your gift.
Australian Christmas hampers are always a great way to share the holiday cheers with employees, but what about individual employees or business relations? If you are giving a gift to an individual, a gift basket with wine or champagne is an appropriate gift. It is an elegant gesture to send to a business partner or an esteemed client.
Which Australian Christmas Hampers Could I Gift to Wine and Champagne Lovers?
When it comes to buying a gift for an individual – a client, potential or business partner – it is important to select the appropriate one from our range of best Christmas hampers. Your gift should reflect your appreciation and respect while still revealing your fine taste. Holidays or not, your gift must be of high quality in order to meet its objective.
Wine and champagne hampers from our catalogue of best Christmas hampers are the classic choice for the executives. Gourmet Christmas gift hampers combine high-end snacks and nibbles paired with fine wines or champagne providing a sample of tastes for the discriminating palate. Here are a few of our best Christmas hampers to choose from:
Red Wine and Nibbles Hamper – Treat your taste buds to some luxurious treats and wine, from savoury treats to the exquisite Robert Oatley McLaren Vale Shiraz. The recipient of this gift hamper will be toasting to Christmas in a true gourmet fashion.
Christmas Star & Chocolates Hamper – Australian luxury gift hampers like this feature the sought after Brown Brothers Pinot Noir Chardonnay Pinot Meuniere. Aside from that, it also includes a variety of Morgan's snacks. It contains a lot of Christmas treats that your wine-lover recipient will truly appreciate.
The Best of all Gourmet Hampers – It isn't called the best for nothing. Share the holiday spirit with the Islander Estate 'Bark Hut Road' Cabernet Shiraz and Australian nibbles from Baylies Epicurean Delights; this hamper is loaded with gourmet sweets and nibbles presented in a luxury keepsake box. This gift's recipient will feel like a million bucks.
Christmas Delights Hamper – Give the gift of the Devil's Corner Tasmanian Pinot Noir paired with premium treats like the Baylies Epicurean Delights Traditional Handmade Cake. You will never go wrong when you opt to give this fabulous Christmas gift hamper.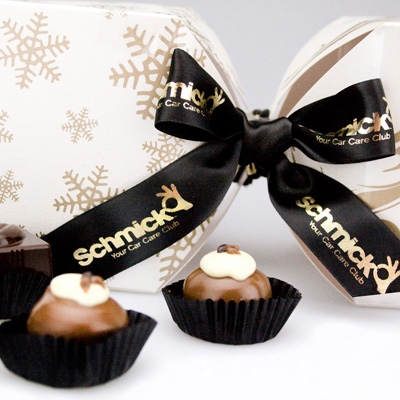 Where Do I Purchase the Australian Luxury Gift Hampers Mentioned in This Article?
All of the Australian luxury gift hampers mentioned above can be found at The Hamper Emporium. It is your one-stop shop for all your best Christmas hampers.
Founded in 2007, The Hamper Emporium is part of the Australian-owned Sol Group. As an online gift hamper shop, we offer a variety of best Christmas hampers for every need and budget. The company is committed to providing the finest products at an affordable price because we believe in the importance of showing your loved ones how much you care. We deal with big corporations like Samsung and Qantas, among others, so you can be assured of high quality gifts at an exceptional value.
The Hamper Emporium also provides a free delivery on Australian hampers, so you do not need to go out of the house to purchase that gift hamper. Delivering the best our vendors have to offer is our standard of excellence.
Adopting the attitude of giving will make buying Australian luxury gift hampers more fun. Giving Christmas gift hampers is your chance to connect with your colleagues and clients, strengthen bonds, and share the holiday cheer.
At the Hamper Emporium, businesses can also obtain corporate branding for the Australian luxury gift hampers they have selected. For more information about this service, please head over to the corporate hampers page.
Do you need more information about one of the Sydney gourmet hampers in our collection? Or would you like a recommendation from the Melbourne Christmas hampers collection? Whatever it is you need, be sure to contact the Hamper Emporium for assistance.