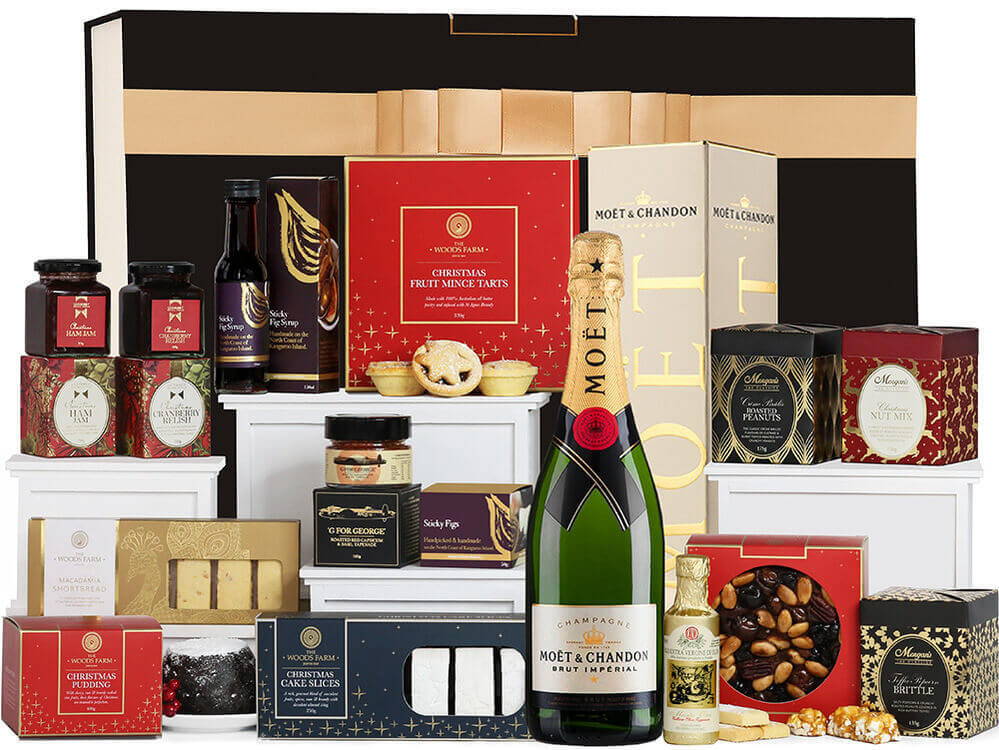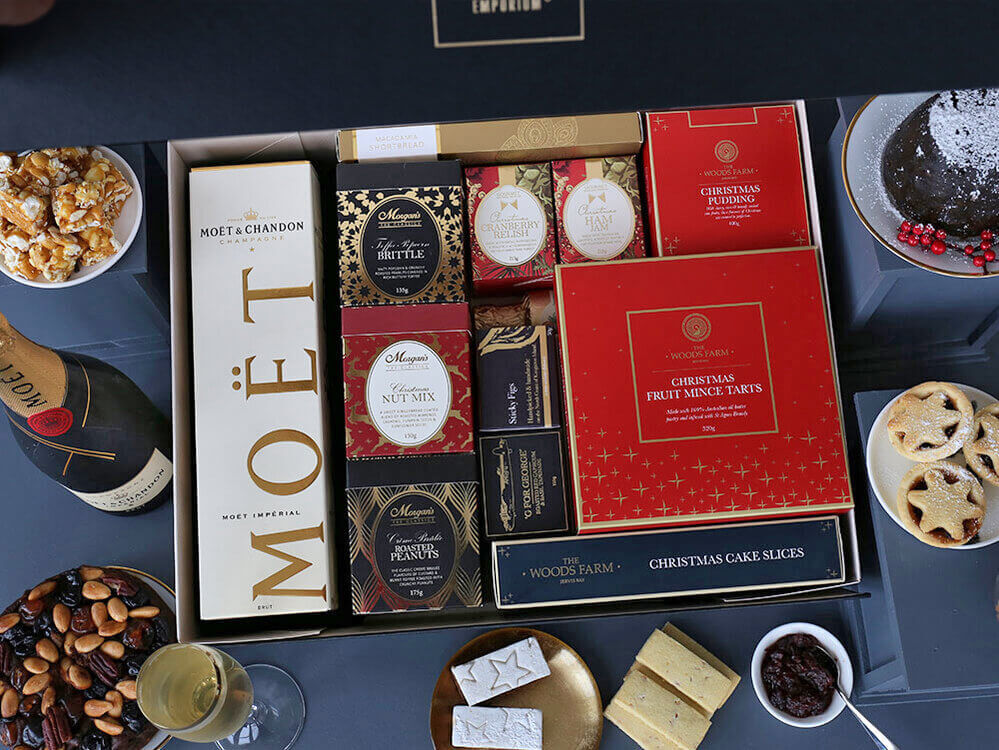 Champagne Festive Hamper
The Ultimate In Christmas Sparkles & Joy
Available for pre-order from 15 September 2019
$229
Enjoy all that the Christmas season has to offer with a wonderful array of Christmas treats that can be shared with family and friends. From premium fruit mince pies made with all-Australian pure butter pastry to macadamia shortbread and traditional handmade Christmas cake. Presented in a luxury keepsake box lined with premium embossed paper, this festive hamper also includes FREE Delivery Australia-wide.

own it now, pay later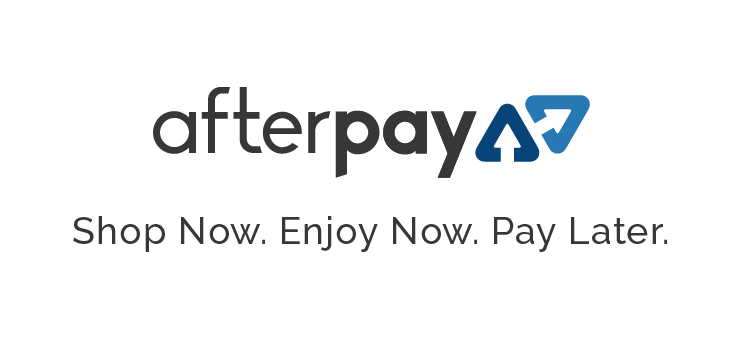 ---
Savoury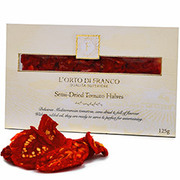 L'Orto Di Franco Semi-Dried Tomato Halves 125g
Add to a cheese platter or put them in a gourmet salad, these air dried Italian tomato halves are full of flavour.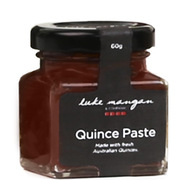 Luke Mangan Quince Paste 60g
A sensational Australian quince fruit paste made in Tasmania with the freshest ingredients. A delicious addition to cheese platters.
Biscuits & Sweets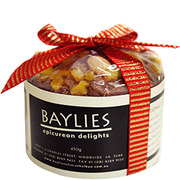 Baylies Epicurean Traditional Handmade Cake 450g
Handmade in South Australia; featuring Barossa Brandy and fresh Australian ingredients for the finest quality.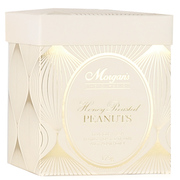 Morgan's Honey Roasted Peanuts 175g
Beautifully manufactured in Sydney by Morgans featuring Australian honey and deliciously crunchy peanuts.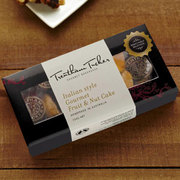 Trentham Tucker Gourmet Fruit & Nut Cake 250g
Irresistibly delicious, this handmade fruit and nut cake in traditional Italian style is guaranteed to impress.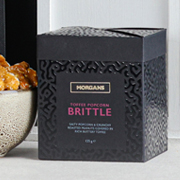 Morgan's Toffee Popcorn Brittle 135g
The joy of salty popcorn combines with rich buttery toffee and roasted Australian peanuts for the ultimate yum.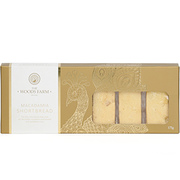 The Woods Farm Macadamia Pure Butter Shortbread 175g
Australian made shortbread featuring delicious, crunchy macadamias and 100% Australian ingredients.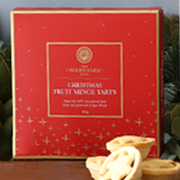 The Woods Farm Christmas Fruit Mince Tarts 320g
Delight in the rich flavours of St Agnes Brandy, the 100% Australian all butter pastry from The Woods Farm.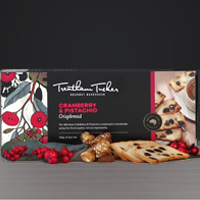 Trentham Tucker Cranberry & Pistachio Crispbread 150g
The perfect snack when a little indulgence is called for, lovingly made in Australia with quality ingredients.
Morgan's Christmas Nut Mix 150g
A delicious mix blend of roasted almonds, cashews, pumpkin seeds & sunflower seeds that are coated in and gingerbread sugar blend.
Wine & Champagne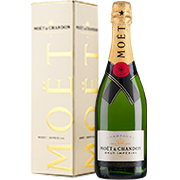 Moët & Chandon Brut Imperial NV Champagne 750ml
Elegant French Champagne with a fresh crispness and the perfect balance of pinot noir, pinot meunier and chardonnay. Let's celebrate!
Pantry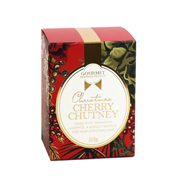 Gourmet Regional 'Ham Jam' Cherry Chutney 215g
Perfect as a side to the Christmas ham, this Chutney is the epitome of festive season fair. Made in Australia.
Gourmet Regional Produce Cranberry Relish 215g
With native Australian pepperberries, this relish is a delectable side for chicken and the Christmas turkey. Delicious!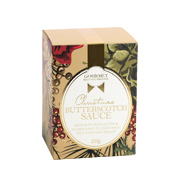 Gourmet Regional Produce Butterscotch Sauce 215g
The whole family will love this traditional butterscotch sauce, perfect for your Christmas desserts. Made in Tasmania.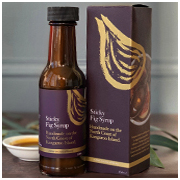 'The Figgery' Sticky Fig Syrup 150ml
Handmade from fresh figs and Australian sugar. Drizzle over soft or blue cheese, glaze your Christmas Ham for a crackling finish.
Also Included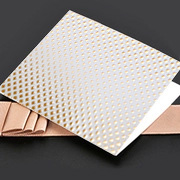 Optional FREE Premium Greeting Card
Your own special message sent along with your hamper inside this gorgeous embossed gift card. Simply enter details during checkout.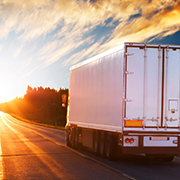 FREE Australia Wide Delivery
All hampers include our famous FREE Australia-wide delivery, with Express Upgrades available for your last minute gifting needs.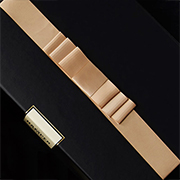 Luxury Gift Box with Gold Ribbon
With gold ribbon accents; this luxury keepsake gift box features embossed cream paper inside for a truly luxurious gift hamper finish.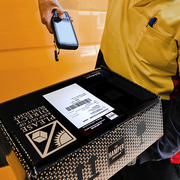 Comprehensive Track & Trace
Track your parcel as it's shipped Australia-wide with comprehensive tracking for your peace of mind.
---
Standard Delivery - FREE
NSW, VIC, QLD metro areas
1 - 3 Business Days
TAS, SA metro areas
3 - 5 Business Days
Perth, Darwin & regional areas
5 - 8 Business Days
Express Delivery* - from $14.95 per hamper
Sydney Metro Area
Same / Next Business Day
Melb, Bris, Adel, Perth, Can, NSW cities
Next Business Day
Darwin & outside of major cities
1 - 3 Business Days
*Delivery times based on orders placed before 10am on the same or previous business day.
Visit our
Delivery page
for detailed delivery information.
Due to seasonal variations and exclusivity of our stock, items in hampers are occasionally substituted for products of the same or higher value and quality.
Celebrate Christmas with Traditional Christmas Treats and Moet & Chandon Champagne from our Sydney Gift Hampers Collection!
Many Sydney gift hampers at The Hamper Emporium contain an exquisite bottle of champagne. The same applies to a new gift basket that was added to our Sydney gift hampers catalogue recently, the Champagne Festive Hamper. To learn more about this hamper and discover why it is a good choice for the holidays, please read the information below!
What Is So Special about the Moet & Chandon Champagne in Your Sydney Gift Hampers Range?
A lot of Sydney gift hampers at The Hamper Emporium contain a bottle of Moet & Chandon Champagne, because nothing beats celebrating the holidays with a glass of this exquisite bubbly.
Moet & Chandon Brut Imperial NV Champagne is the flagship champagne of the Moet & Chandon champagne label. It was designed to represent the house style of Moet & Chandon, more specifically a crisp and fresh champagne that is also easy to drink.
The Moet & Chandon Brut Imperial NV Champagne is not sold exclusively in our Australian luxury gift hampers though, because you will often find this champagne at celebrity events. You can find it at award ceremonies, but the brand is also an official Formula 1 sponsor. So, the name Moet & Chandon is synonymous with fame and fortune.
Does The Hamper Emporium Offer Other Moet & Chandon Champagnes That Are Worth Considering During the Holidays?
Our Champagne Festive Hamper contains the Moet & Chandon Brut Imperial NV Champagne, but The Hamper Emporium does offer more champagnes from the Moet & Chandon champagne label.
Another Moet & Chandon champagne in our Australian luxury gift hampers is the Moet & Chandon Grand Vintage Champagne. This champagne also features the house style of Moet & Chandon but is more suitable for true champagne connoisseurs. Grand vintage champagnes are rarer than champagnes such as the Moet & Chandon Brut Imperial NV Champagne, so we recommend looking out for this champagne in our Australian luxury gift hampers when buying for a collector.
What Traditional Treats Make the Champagne Festive Hamper Stand Out?
Since Moet & Chandon Brut Imperial is a powerful champagne, the Champagne Festive Hamper required a powerful selection of gourmet treats to complement it. Fortunately, our hamper designer did a good job by choosing many traditional Christmas treats that are synonymous with the holiday season.
Some of the traditional treats included in the Champagne Festive Hamper are Morgan's Honey Roasted Peanuts, The Woods Farm Macadamia Pure Butter Shortbread, Anna's Original Almond Thins, and Trentham Tucker Cranberry & Pistachio Crispbread.
The gourmet treats inside the Champagne Festive Hamper all feature a typical Christmas flavour; this is what makes this hamper so suitable for the holiday season. Still, there are similar options at The Hamper Emporium, so if you wish to keep your options open, head over to the main catalogue and check out some other traditional Australian luxury gift hampers available this year.
Could I Use the Champagne Festive Hamper as a Corporate Gift?
The Sparkling Hamper could be used as a corporate gift, but so can all the other Australian luxury gift hampers at The Hamper Emporium. Our company offers corporate branding services to businesses, so you could personalise any Xmas hamper with your company's brand.
Some of the corporate branding options available for the Champagne Festive Hamper include ribbons and gift tags, but more options could be considered when you contact The Hamper Emporium. So, if you wish to impress an important business relation, The Hamper Emporium certainly has you covered with countless viable branding options.
Can Businesses Get a Special Deal on the Champagne Festive Hamper If Used as a Corporate Gift?
Businesses who need to order the Champagne Festive Hamper in bulk – or other corporate gift hampers at The Hamper Emporium – could take advantage of a nice discount or a special deal. To determine if a discount applies to your bulk order of corporate gift hampers, we recommend contacting The Hamper Emporium regarding your order. Ordering by telephone can also be more convenient than the bulk order form.
For businesses ordering a large amount of corporate gift hampers, we offer free corporate branding; this includes creating the corporate branding for the ribbons, gift tags, or any other customisations you wish to obtain for the corporate gift hampers.
We do need to mention that The Hamper Emporium is rewarding business customers with an early bird special during the holidays. To take advantage of our early bird special, the only thing you are required to do is register for our corporate branding services during the holidays and we will send you a special offer when the holiday period starts. It is as simple as that!
Please note that businesses are not obligated to obtain one of our premade corporate gift hampers at The Hamper Emporium. Businesses can also choose one of the other hampers in our collection! So, if you want to get the most from your corporate gift, be sure to take a peek at our other options too.
How Long Must I Wait for the Delivery of My Champagne Festive Hamper?
The delivery time of your Champagne Festive Hamper depends on your location. For example, if you live close to The Hamper Emporium warehouses in Sydney, Melbourne, or Queensland, then the delivery of your hamper will take less long than for a customer who resides in a rural area.
To determine how long the delivery of your Champagne Festive Hamper is going to take, we provide our customers with a delivery estimate on the product description page. Please note that the estimated delivery times vary for the standard delivery and the express delivery. However, if you choose the standard delivery, you will get your hamper delivered to your doorstep completely free of charge! So, this is another reason why you should obtain a Champagne Festive Hamper from The Hamper Emporium this year.
Are There More Australian Christmas Hampers Resembling the Champagne Festive Hamper?
Champagne is a popular occurrence in our collection of Australian Christmas hampers, so customers can find other Australian Christmas hampers that resemble the Champagne Festive Hamper.
In addition to Moet & Chandon Brut Imperial Champagne, our range of Australian Christmas hampers contains more champagnes such as Dom Perignon, Piper-Heidsieck, and Bollinger. So, if you are buying for a champagne lover, be sure to check out those additional Australian Christmas hampers.
Are you looking for similar gourmet nibbles, like the ones you can find in the Champagne Festive Hamper? If so, you can find many other options in our Australian Christmas hampers collection. Our hamper designer regularly uses brands such as Baylies Epicurean Delights, the Woods Farm, and Gourmet Regional, so there are many additional options to take advantage of.
Have not found what you need? Do not limit yourself to just our collection of Aussie Xmas hampers! Our collection of wine hampers and gourmet hampers is also suitable for the Christmas season. So, be sure to check out these additional options if you require more gift options.
Can The Hamper Emporium Guarantee the Freshness of Its Hamper Products?
The Hamper Emporium only provides Sydney gourmet hampers of the finest quality. Each of the products that is included in our Sydney gourmet hampers is checked by our team. Of course, we also choose products with a long shelf life, which ensures our products remain in prime condition when they arrive at your doorstep.
For more details about products included in one of our Sydney gourmet hampers, simply select a hamper from the catalogue and scroll down to the product description section for a detailed information overview for each product.
What Do I Do If I Have Any Remaining Questions Regarding the Champagne Festive Hamper?
Have you read through our product description, but still have some questions about our Champagne Festive Hamper? No need to worry, because you can always contact The Hamper Emporium team for more information!
To get additional information on our Champagne Festive Hamper, simply contact us by telephone during business hours, or via email or instant messaging outside business hours. Our team will be happy to provide you with the information you require.