Luxury Christmas Icons Hamper
A truly Luxurious festive hamper
in stock | ships now
$369
What's Christmas without a little (or a lot of) luxury? We believe that gathering with friends and family should be done in style over the festive season, which is exactly why we created the Luxury Christmas Icons Hamper. Moet & Chandon Grand Vintage Champagne and Tasmanian Black Truffle Paste set the standard in this generous hamper, beautifully presented in a stylish gift box with FREE Shipping Australia-wide.
---
Savoury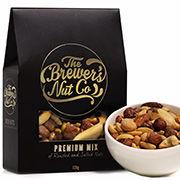 Brewer's Nut Company Premium Nut Mix 120g
A blend of the freshest and best tasting roasted, salted Brazilian nuts, creamy cashews, hazelnuts and Australian peanuts and almonds.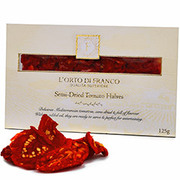 L'Orto Di Franco Semi-Dried Tomato Halves 125g
Delicious Mediterranean tomatoes, semi-dried & full of flavour. With no added oil, they are ready to serve & perfect for entertaining.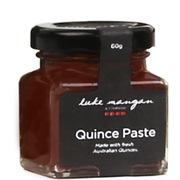 Luke Mangan Tasmanian Quince Paste 60g
A sensational Australian quince fruit paste made in Tasmania with the freshest ingredients. A delicious addition to cheese platters.
Biscuits & Sweets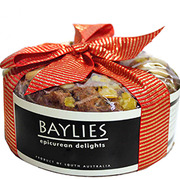 Baylies Epicurean Traditional Handmade Cake 750g
Featuring quality South Australian ingredients, including a generous dousing of Barossa Valley brandy.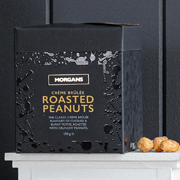 Morgan's Crème Brûlée Roasted Peanuts 175g
The classic crème brûlée flavours of custard and burnt toffee roasted with crunchy peanuts. Made in Sydney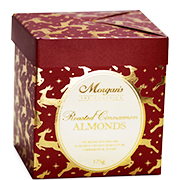 Morgan's Christmas Roasted Cinnamon Almonds 175g
Premium Australia almonds freshly roasted in cinnamon and sugar, the prefect Christmas sweet to be shared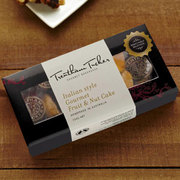 Trentham Tucker Gourmet Fruit & Nut Cake 250g
A handmade Italian style fruit & nut cake made with natural ingredients, perfect for any festive celebration.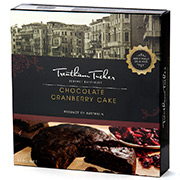 Trentham Tucker Chocolate Cranberry Cake 800g
A delicious mix of fine chocolate and cranberries made into a cake perfect for the festive season. Made in Australia.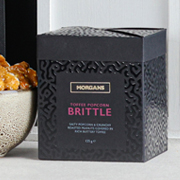 Morgan's Popcorn Toffee Peanut Crunch 135g
Salty popcorn and crunchy roasted peanuts covered in rich buttery toffee. Made in Australia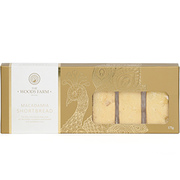 The Woods Farm Macadamia Pure Butter Shortbread 175g
Made with all Australian ingredients and crunchy macadamias this shortbread is a classic treat for all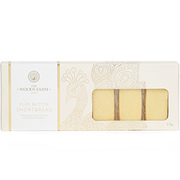 The Woods Farm Pure Butter Shortbread 175g
Rich and crumbly shortbread made with 100% Australian ingredients and using the finest creamy butter. Best enjoyed with a cup of tea.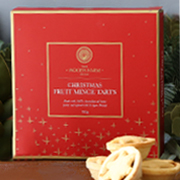 The Woods Farm Christmas Fruit Mince Tarts 320g
Eight tarts made with quality ingredients including 100% Australian all butter pastry and St Agnes Brandy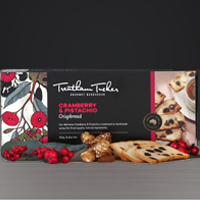 Trentham Tucker Cranberry & Pistachio Crispbread 150g
Handmade in Australia, these crispbread are made using the finest quality natural ingredients
Wine & Champagne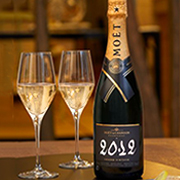 Moët & Chandon Grand Vintage Champagne 2008
The Moët & Chandon name is known for producing the world's best champagne, and this vintage cuvée is no exception.
Pantry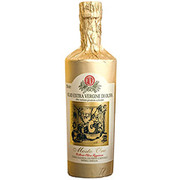 Calvi 'Mosto Oro' Extra Virgin Olive Oil 250ml
Wrapped in gold foil to protect it from light this Extra Virgin Oil is delicate with a mild almond flavour. Will enhance the most refined dish.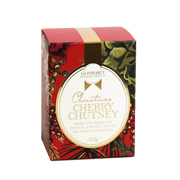 Gourmet Regional 'Ham Jam' Cherry Chutney 215g
A Cherry Chutney made with Tasmanian cherries, it's the perfect partner to a Christmas Ham. Made in Tasmania.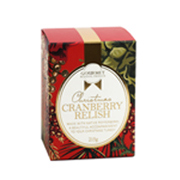 Gourmet Regional Produce Cranberry Relish 215g
A Cranberry relish made with native pepperberry. A delectable relish to go with your Christmas Turkey. Made in Tasmania.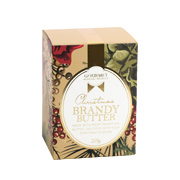 Gourmet Regional Produce Brandy Butter 215g
One of our favourites, this Brandy Butter is a true winner with Christmas pudding and even Nan's fruit cake!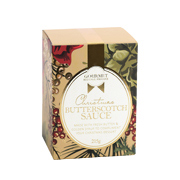 Gourmet Regional Produce Butterscotch Sauce 215g
A butterscotch sauce made with fresh butter and rich golden syrup. The ideal compliment to your Christmas dessert.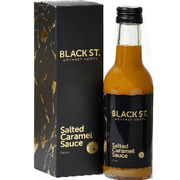 Salted Caramel Sauce by Black St. Gourmet 200ml
2016 Aussie Food Awards Gold Medal Winner, this dessert sauce is so moreish it will be hard not to finish the bottle.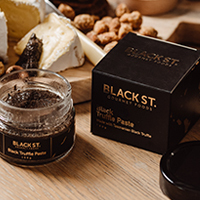 Tasmanian Black Truffle Paste by Black St. Gourmet 100g
True Australian made indulgence, containing a blend Tassie black truffles, olive oil, mushrooms, kalamata olives & breadcrumbs.
Also Included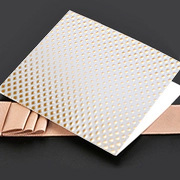 FREE Premium Embossed Greeting Card
Write a message for your recipient & they will receive it in this premium gift card designed & printed exclusively for The H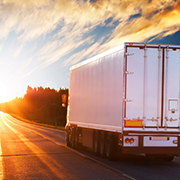 FREE Australia Wide Delivery
Delivered anywhere in Australia for free! See standard delivery times and Express upgrade options below.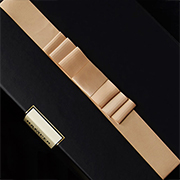 Luxury Gift Box with Gold Ribbon
A premium gift box lined with cream embossed paper and finished with a gold grosgrain ribbon, creating a very impressive presentation.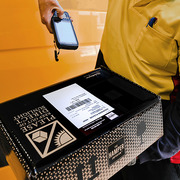 Comprehensive Track & Trace
Your parcel can be tracked as it is shipped anywhere in Australia. A tracking ID is emailed upon dispatch.
---
Standard Delivery - FREE
NSW, VIC, QLD metro areas
1 - 3 Business Days
TAS, SA metro areas
3 - 5 Business Days
Perth, Darwin & regional areas
5 - 8 Business Days
Express Delivery* - from $14.95 per hamper
Sydney Metro Area
Same Business Day
Melb, Bris, Adel, Perth, Can, NSW cities
Next Business Day
Darwin & outside of major cities
1 - 3 Business Days
*Delivery times based on orders placed before 1pm on the same or previous business day.
Visit our
Delivery page
for detailed delivery information.
Due to seasonal variations and exclusivity of our stock, items in hampers are occasionally substituted for products of the same or higher value and quality.
Discover Why You Should Choose a Luxury Christmas Hamper from the Hamper Emporium!
Do you intend on pampering someone this holiday season? If so, remember that there is no better way to pamper someone than with the luxury Christmas hampers available at the Hamper Emporium. There is also a new luxury Christmas hamper to take advantage of, more specifically the Luxury Christmas Icons Hamper. Want to know more? Read on to discover what makes this new hamper special!
What Sets the Luxury Christmas Icons Hamper Apart from Other Christmas Hampers Available Online?
When you are buying your Christmas hampers online, you will notice you have a sea of choices. However, there are some Christmas hampers that stand out from the rest due to the luxury products they contain. Our new Luxury Christmas Icons Hamper is certainly such a hamper.
In our Luxury Christmas Icons Hamper, you can find some of the typical Christmas treats; this includes roasted cinnamon almonds, shortbread, Christmas fruitcake, cranberry cake and more. However, this Luxury Christmas Icons Hamper contains luxury products too; this includes the Moet & Chandon Grand Vintage Champagne and Tasmanian Black Truffle Paste by Black St. Gourmet, two products you will not find in the supermarket.
The Luxury Christmas Icons Hamper stands out from other Christmas hampers for another reason too, mainly the large amount of Christmas products inside the hamper. The Luxury Christmas Icons Hamper is certainly a hamper that could be shared with friends and family, but also a hamper that could be used to give your recipient the ultimate Christmas surprise!
Can You Guarantee That All the Products Inside the Luxury Christmas Icons Hamper Will Be Fresh When They Arrive?
To ensure the products inside our Luxury Christmas Icons Hamper do not expire before their arrival, our hamper designer only chooses a select number of products with a lengthy expiry date. The product in the Luxury Christmas Icons Hamper are also obtained from some of the best Australian and international brands, which again guarantees the best quality for our customers.
Are There Any Seasonal Products Inside the New Luxury Christmas Icons Hamper?
Since the Luxury Christmas Icons Hamper is a Christmas hamper, there are some seasonal products inside this hamper. Therefore, if this hamper stays available outside the Christmas period, some of the products may be replaced with other seasonal items; this to make sure that all the products in the hamper are fresh and of the highest quality.
When in doubt about the contents of the hamper outside the holiday season, always check the product description overview. Our expert team aims to keep the product descriptions up to date, so if any of the products has been replaced, it is likely to be mentioned there.
Which Recipient Could I Use the Luxury Christmas Icon Hamper for?
The Luxury Christmas Icon Hamper can be gifted to various recipients, because there is much to enjoy! Of course, since this hamper contains more treats than one person can handle, you could also gift it to a couple for the holidays. The possibilities with this hamper are endless.
Can I Customise the Luxury Christmas Icons Hamper with Corporate Branding?
Given the size of this new Christmas hamper, we are convinced that our new Luxury Christmas Icon Hamper is going to be a popular choice amongst businesses who want to advertise their business using a beautiful Christmas gift basket.
The Hamper Emporium can deliver a stunning corporate hamper, but we can also provide corporate branding that makes your hamper stand out from all the rest. Our corporate branding options include ribbons, gift tags, and even engraved gifts. Check out our corporate hampers page to learn more.
Want a special deal on your corporate hampers this Christmas? Sign up for our early bird special today and take advantage of an exclusive offer during the holiday period!
If I Order a Luxury Christmas Icons Hamper, When Will It Arrive on My Doorstep?
The delivery time of the Luxury Christmas Icons Hamper depends on where you reside, more specifically how far your home is from the Hamper Emporium warehouse. Customers can view the estimated delivery times of their hamper on the product description page, but please consider there is a difference between the standard delivery and express delivery option.
When you buy a Luxury Christmas Icons Hamper at the Hamper Emporium, you automatically get a free standard delivery on top. To use this option, simply choose the standard delivery option during the checkout.
Of course, customers can also speed up the delivery of their hamper; this is possible by choosing the express delivery for the Luxury Christmas Icons Hamper. With this express delivery option, customers could receive their Luxury Christmas Icons Hamper the same day, next day, or within 3 days of purchasing depending on their location.
Does the Hamper Emporium Offer More Hampers Like the Luxury Christmas Icons Hamper?
Our hamper designer creates some of the most magnificent Christmas hampers every year, so you can find other hampers like the Luxury Christmas Icons Hamper at the Hamper Emporium. Naturally, each of our Xmas hampers have something totally unique to offer, so it is recommended to check each of the product descriptions to discover what goodies you can expect in the Christmas hamper.
We also need to mention that the Hamper Emporium does not solely offer Xmas hampers, we also provide hampers for other special occasions; this includes Valentine's Day, anniversaries, birthdays, and more. So, be sure to check back with the Hamper Emporium if you need a gift basket for another occasion.
Where Can I Go with Questions About the Luxury Christmas Icons Hamper?
Do you have any questions about the Luxury Christmas Icons Hamper? Or would you like to enquire about the corporate branding options for the Luxury Christmas Icons Hamper? Feel free to contact the Hamper Emporium team for more information. Customers can contact our team through the new instant messaging option on the bottom of the website, but also via email and telephone. Simply pick your preferred contact method for some assistance.