Christmas Hampers for Everyone!
Author: Nicole Adler Date Posted:23 March 2019


No matter what type of Christmas hamper you are looking for, you are bound to find it on the Hamper Emporium. Our selection of Christmas hampers consists out of excellent quality products, whether you are looking for chocolate, champagne, biscuits or even cosmetics.
Want to find out more about our collection of Christmas hampers? Or simply looking for the most amazing Christmas presents this year? Discover our recommended Christmas hampers for this year and find out what amazing treats are waiting for you!
What Christmas Hamper Can You Recommend for A Female Recipient?
The Hamper Emporium has many Christmas Hampers that are very suitable for female recipients, however, out of all our excellent Christmas hampers we can certainly recommend the Pure Indulgence Hamper for female recipients. Our Pure Indulgence Hamper contains everything women love, including a nice selection of chocolates, biscuits, champagne and cosmetics.
Our Pure Indulgence Hamper offers a nice bottle of Moet & Chandon Brut Imperial Champagne, the champagne that is considered to be the world's most favourite champagne. Moet & Chandon is the perfect blend of Pinot Meunier, Pinot Noir and Chardonnay and goes extremely well with some of the biscuits and sweets you can find in this hamper.
Moet & Chandon is also one of the favourite champagne labels of celebrities around the world. The champagne has been endorsed by numerous celebrities in the past too; this includes Roger Federer and even Scarlett Johansson. So, this champagne will add a classy note to every special occasion.
The Pure Indulgence Hamper also contains a nice selection of cosmetics from cosmetics brand MOR. The recipient will be able to enjoy the MOR Blood Orange Body Butter, an excellent moisturiser with the scent of blood orange, and the MOR Marshmallow Moments Gift Set.

What Christmas Hamper Can You Recommend for a Male Recipient?
Your choice of Christmas hamper is going to depend on the personal preferences of the recipient, however, we can make a good recommendation for male recipients. The Glenmorangie Scotch Whisky Hamper is perfect for the male recipient, considering the mix of excellent gourmet foods and a bottle of Glenmorangie Whisky.
The original Glenmorangie Whisky has been maturing for approximately ten years, which has given the whisky quite a complex taste and finish. When you are looking for a high-quality whisky, you will not find much better than the original Glenmorangie single malt. It has an aroma of citrus, peaches and vanilla, combined with a light taste of fruitiness.
In addition to the Glenmorangie Whisky, you can also find some exquisite savoury treats in this hamper. All treats provided in the Glenmorangie Scotch Whisky Hamper go extremely well with the bottle of single malt.
The Glenmorangie Scotch Whisky Hamper is packed with French delicacies, including Le Cordon Blue Paris Green Olive Spread with Fennel and the Comtesse du Barry Terrine De Champagne Aux Noisettes. These gorgeous delicacies can easily be combined with some all-time classics you also find in this hamper, including the Baylies Gourmet Crackers, Valley Seed Crisps and Rick Stein's Savoury Oat Biscuits.
Aside from Glenmorangie whisky, there are more unique whisky hampers in our collection. So, if your male recipient has a fondness for whisky, be sure to check out the additional option available in our range.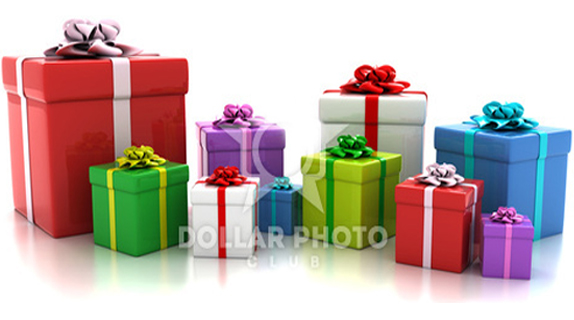 What Christmas Hamper Can You Recommend for Couples?
There are a number of Christmas hampers that are very suitable for couples, so it is quite difficult to put one favourite forward. However, if you are looking for a Christmas hamper for couples that contains a little bit of everything, we can recommend our Christmas Delights Hamper.
The Christmas Delights Hamper contains some finger licking biscuits and sweets. One of the excellent products you will find in this hamper is the Baylies Epicurean Delights Handmade Cake, perfect for Christmas sharing. Baylies Epicurean Delights handmade cake is produced in the Adelaide Hills with only the freshest Australian ingredients, which includes a generous helping of the renowned Barossa Valley Brandy.
In addition to Baylies Epicurean Delights, you will also find some great treats from Willie's Cacao and Butlers chocolates. Therefore, this Christmas hamper will be perfect for chocoholics and anyone with a sweet tooth in general.
To top it all off, the Hamper Emporium selected a nice bottle of Devil's Corner Tasmanian Pinot Noir. The Devil's Corner Tasmanian Pinot Noir has a fruity palate and a fresh acidity. Anyone who loves a wine with generous flavours is bound to enjoy this one.
Any Suitable Christmas Hampers for People That Do Not Drink Alcohol?
We understand that not everyone is crazy about alcohol, so you can find a nice selection of Christmas hampers on Hamper Emporium that do not contain any alcohol. One of these hampers is the Gourmet Treats Festive Hamper.
The Gourmet Treats Festive Hamper is a selection of savoury nibbles, biscuits, sweets and unique pantry items. In this hamper, you will find excellent brands known for their quality and exquisite flavour combinations, this includes Partridges Artisan Bakehouse, who produces some of the finest crackers in Australia.
Are There Any Beer Hampers in Your Christmas Range?
The Hamper Emporium has several beer hampers in the Christmas hamper range this year. One of the exquisite beer hampers you can get from Hamper Emporium this Christmas is the MicroBreweries of Australia Hamper, containing some of the finest beers Australia has to offer.
Customers who choose the MicroBreweries of Australia Hamper, can expect beers from Burleigh, Murray Craft Brewing Co, Feral, Lord Nelson and the Bridge Road Brewers. Each of these Australian brewers are famous for their handcrafted quality, but also for their exquisite beer releases. In order to make it easier for our customers, the Hamper Emporium has selected the finest beer from their range, so all you need to is enjoy!
In addition to the fine selection of Australian beers, you will also get a gorgeous selection of savoury nibbles to complement the beers in this hamper. Some of the treats you can expect to get with this hamper are Morgan & Albert's Brewer's Blend, Thomas Chipman Organic Potato Chips and Jack's Black Label Beef Jerky.
Can I Contact the Hamper Emporium with Questions About These Hamper Recommendations?
For more information on each of these hampers, please refer to the product description page of the hamper you have in mind. Customers will find loads of information on each of the product pages, including some additional information on the brands used in our hampers.
Do you need additional information about one of our Christmas hampers? Or do you simply need some recommendations for the holiday season? If so, be sure to contact the Hamper Emporium team for some assistance.