5 End of Year Gifts For Your Child's Teacher
Author: Loreena Walsh Date Posted:4 December 2019
5 End of Year Gifts For Your Child's Teacher
We all know that being a teacher isn't an easy job.
So, this year while you are making your Christmas shopping list, remember to include something to show your gratitude at the end of the term. We think that our Christmas Hampers tick every box, but it can also be a simple, small gift that shows you care.
Why And How To Gift Your Teacher This Christmas
Great teachers can make it look an easy job, but the working days are long, and our little cherubs are not always easy to handle! These patient people take everyday dramas in their stride. We trust them to take care of our kids and send them home happy and buzzing with exciting new information.
Though your child's teacher will not expect a gift, as parents, thanking them for their hard work is a lovely thing to do. Because we think these mentors will have a whole collection of small things created by our gifted youngsters, we've curated our very own list of creative ideas. A host of thoughtful gifts, including our top Christmas hamper ideas, that we are sure will bring a tear to their eye!
10 Inexpensive Thoughts Just From You
While our Christmas hamper ideas are luxurious, fun and shareable, there may be times when you want to add a personal touch. Send these gifts individually, add them to a purchased hamper, or even make your own gift basket!
A Thank You Note - A little note is one of the most thoughtful and heartfelt gifts you can give. You can write your own letter of thanks and include a handmade card or drawing from your child.

Desk Tidier - Every teacher needs an assortment of handy drawer organisers and boxes. Treat them to something festive that will hold pencils, pens or post-it notes.

Fun Tote Bag - With so many books, files and papers to carry every day a new bag will always come in handy. You can make it a humorous or personal design to remind them of you and yours.

Favourite Books - The classroom library can never have enough books, and many teachers supplement them from their own pocket. Make a donation of some of your kids' favourites to add to the collection.

Pen Garland - If your budget doesn't stretch to a bouquet of flowers, then make one from pens and pencils. Your child can decorate a pot, filled to the brim with rainbow colours which will make any teacher smile every day.

Berry Basket - Christmas hamper ideas should always include seasonal fruit! Choose a selection of luscious berries or exotic fruits and pack them in a festive basket which can be enjoyed and re-used.

Relax Time - Choose a gift card and contribute towards their favourite hobby or pampering pastime. It could be a facial or manicure for her or a sports massage or books for him.

Drinks Delivery - Find out the teacher's favourite daily drink, from Cappuccino or hot chocolate to green tea. Then arrange to deliver it to the school for them!

Unique Supplies - Treat the teacher to something they love but wouldn't buy themselves. Think cute notepads, calligraphy pens, arts and craft materials, personal books, or hobby supplies.

Tree Ornaments - Make festive homemade Christmas tree decorations. Add your child's name and the year so they will always be remembered when the teacher decorates their tree!
5 Perfect End Of Year Joint Presents
When you are struggling for new ideas or working with a limited budget, then joining together with other parents is a great solution. This way, you can gift something really individual or create special Christmas hamper ideas that will be treasured long after the end of the term.
Here at the Hamper Emporium, we have put our heads together to find five spectacular solutions!
Personalised Gourmet Hamper
There is something about luxury good food and wine hampers as a gift that never fails to hit the spot with everyone. As a special end of term thanks you to the teacher, you can easily choose Christmas hamper ideas to fit your budget and personalise it as much as you want. Browse the indulgent collection of fabulous Christmas Hampers on our website for some lavish festive inspiration. You can even design your own hamper, crammed full and bursting with the intense flavours, aromas and spirit of the Christmas season.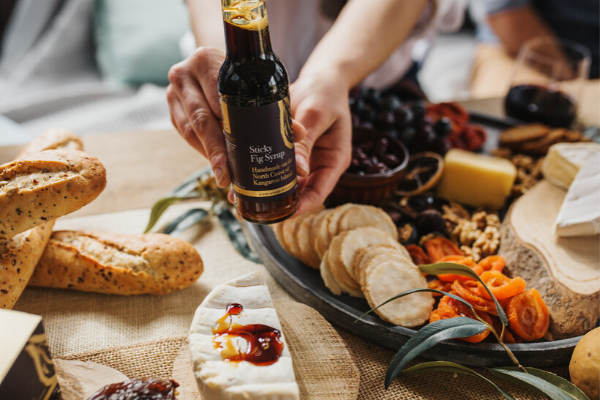 Event Experiences
The gift of having a good time is priceless for most teachers. So, why not club together for event tickets or treasured memberships to make your money go further? Maybe your child's teacher has a favourite pastime and would enjoy concert tickets, seats to watch a big game or an adrenaline experience day. Annual memberships are also a great idea. You can choose anything from the gym or spa to museums, galleries, aquariums or nature trusts.
Restaurant Or Coffee Shop Goodies
Talk to the local lunch place, restaurant or street cafe and give your teacher the gift of much needed daily drinks and snacks. Give them a well-earned break from the school's canteen menu with a term's supply of delicious treats. Try gourmet hot sandwiches, healthy crisp salads or flavoursome portions of pasta. Alternatively, have creamy cups of coffee and cream cakes on order every day, or delivered directly to the school. What an indulgence to savour!
Fun Supplies Basket
An exciting 'grab bag' of fun things to unwrap is a lovely idea that can be enjoyed by the kids too. Christmas hamper ideas don't come more creatively than this! You can fill a basket with books, games and classroom supplies which everyone can enjoy opening. Decorate the hamper in festive colours and layer in wrapped notelets, pads, marker pens, rulers and paper, so your teacher has a whole set of new tools. Add in some small essential personal items and educational games for the classroom too!
Charity Or Fundraising
If your child's teacher really doesn't want any end of term gifts, then don't let that put you off the gesture! There's always some volunteering you can offer practically, or even make a joint donation to their nominated charity. Organising a fundraising event is useful too, either for the school itself or for the charity. Get the other parents involved in a cake sale, Christmas raffles, quiz nights or a winter carnival and put the money earned to good local use.
The Hamper Emporium Christmas Hamper Ideas To Delight
Treats that can be shared with the entire class are priceless too. What better thought than pooling your resources for gorgeous Christmas hamper ideas that everyone can enjoy? Our personal favourite is the gloriously decadent Everything But The Ham Hamper.

It doesn't matter whether you decide on one of the Christmas hamper ideas above, a personal gift like our L'Occitane Pamper Hamper, or a simple handwritten card. The most important thing is simply to say thank you.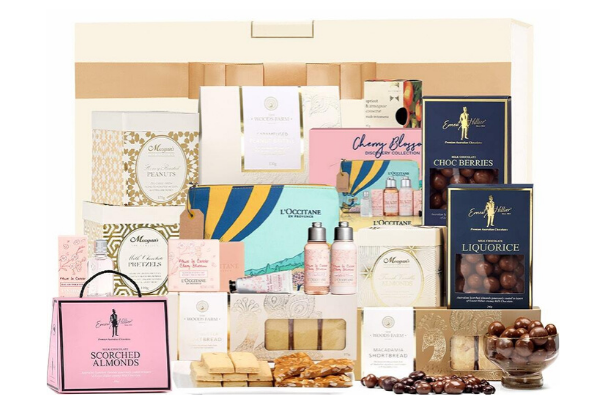 So, be sure to start planning today. You could even volunteer to assist the teacher in the class for a few hours and deliver your gift by hand!