Christmas In July 2019 – A Tradition Worth Celebrating
Author: Loreena Walsh Date Posted:18 June 2019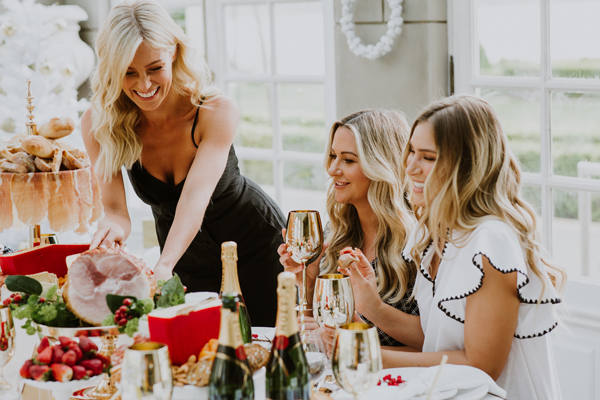 We can't tell you just how excited we are here at The Hamper Emporium. Christmas is our favourite time of year, and for 2019, we decided that celebrating Christmas once simply wasn't enough; we're celebrating Christmas in July!
Welcome to the wonder of Australian made fruit cake, buttery shortbread, exquisite award-winning wine in red or white, and of course, the most important ingredient – the gathering of friends and family to celebrate life and each other.
What Is The History Of Christmas In July In Australia?
If you're a bit like us, you've heard of Christmas in July but you're not really sure of the origin. Is Christmas in July an Australian tradition? Is it celebrated in other parts of the world? When did Australians decide that they also wanted a winter Christmas? We had all these questions and more, so not only did we do some digging to find out exactly what this mid-year Christmas trend was all about, we also asked our staff here at The Hamper Emporium a few questions about why Christmas is important to them.
In Australia, Christmas in July is often referred to as Yuletide or Yulefest, and the tradition is thought to have begun one chilly July in 1980 in the Blue Mountains. Credited to a group of Irish travellers staying in the Blue Mountains, feeling a little homesick, when snow began to fall they thought it would be a good time to celebrate their favourite time of year just like it would be at home – Christmas.
The owner of their accommodation happened to grow up listening to stories of an Irish Christmas that his father would tell, so he embraced the idea with vigour, putting on a lavish roast meal and decking out the accommodation with a gorgeous Christmas theme. Today, the Blue Mountains is one of Australia's most impressive places to celebrate Christmas in July. Sometimes it even snows!
Is Christmas In July An Australian Tradition?
Well, it turns out that Christmas in July isn't just confined to Australia, (although Aussies do definitely like to claim things as our own don't we?). It's a festive tradition that's definitely gained traction over the years, and we were able to trace its origins in our homelands back to the Blue Mountains in 1980.
Who can blame us for wanting a cooler Christmas? While we love warm Christmas days at the beach or the swimming pool, and when we were kids, running around under the sprinkler on the front lawn… As adults, we're now the ones tasked with the roast, the turkey and all the trimmings, so we're happy to escape the 40 degree days and instead snuggle by the fire, or at least in the cool and celebrate festive togetherness in the coldest month of the year. Of course we'll be celebrating just as enthusiastically in summer too, but I wonder if we do a traditional Christmas meal in July if we can get away with cool salads in December? What do you think?
There are many thoughts and theories on how Christmas in July began, and it seems to be that the foundation for the celebration depends on where in the world it occurs. There are some who believe the idea originated with a French Opera way back in 1839, some who credit the 1940's movie 'Christmas in July' and some who recall Christmas in July being celebrated at a girl's camp in the United States.
No matter where it began and how it's celebrated today, we truly believe that Christmas at any time is a beautiful way to share beautiful food and quality time with loved ones.
Here's What Our Team Had To Say About Christmas In July: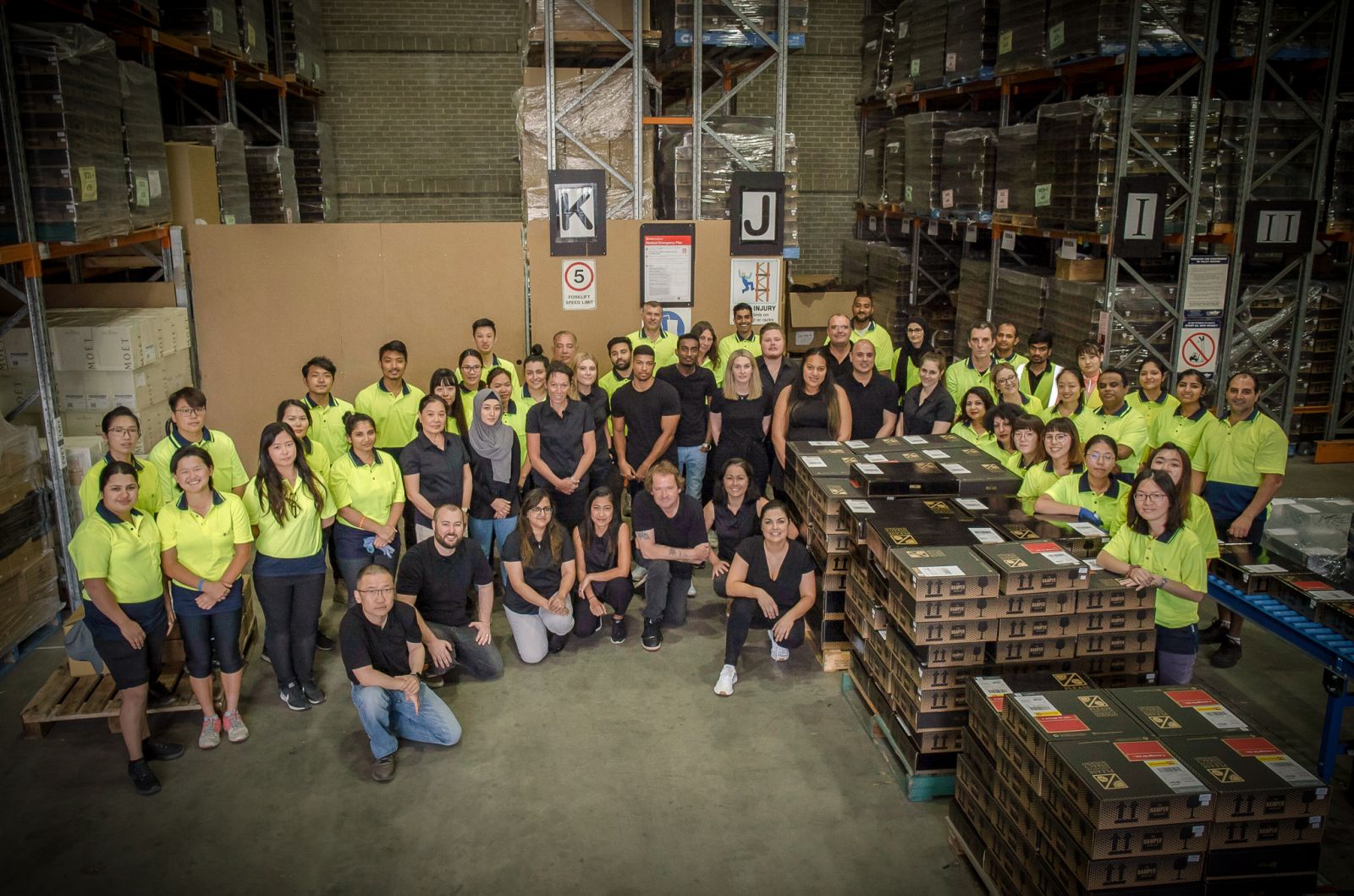 In the true spirit of Christmas, we asked some of our staff a few of their thoughts on Christmas, we'd love to hear why Christmas is special to you and if you celebrate Christmas in July. If you're looking for something special to send to loved ones near or far, then don't forget to take a look at our exclusive gift hamper range for a truly special festive gift idea.
1. Why do you think everyone should celebrate Christmas in July?
Emily: For the enjoyment of a crisp, cold Winter Christmas where we can sit infront of a fire, eat traditional Christmas roast meats and veggies and sip on red wine.
Sofia: Just another excuse to eat well!!
Shannon: It is another opportunity to be with friends and family and enjoy the winter coolness of the season, while having no excuses to eat, be merry and enjoy being together. Vici: To help us explain to our children all the snow, open fireplaces and warm woollen clothes on all our Christmas cards and decorations!! Its very confusing!
Ephraim: Christmas is time for giving and sharing gifts, meeting family and friends so why not in July, too.
Amy: It's lovely to be inside, wrapped up and and warm, celebrating with family and friends, preferably in front of an open fire. Traditional Christmas meals are best eaten when it's cold (or snowing!) outside.
Enzo: It's a bleak time of the year in Australia, cold,wet,windy and dark. What better way to brighten us all up than having a Christmas party.
Belinda: Why celebrate Christmas just once a year when you can twice in the year! I absolutely love Christmas!!!!

2. What is your favourite Christmas moment?
Emily: When Father Christmas came to visit our farm and whilst being chased by the kids he ran through an ants nest.
Shannon: Running the Children's Christmas pageant in our local Church grounds on Christmas Eve with the kids from our Parish. On the day couple of kids were sick, so my friend and I stepping into the Guard roles with 7,8 and 9 year olds was a fun moment for everyone.
Vici: What I should say is…. every year being able to experience and enjoy all of that Christmas magic and marvel through the eyes of my children- but in actual fact it was without question receiving the Special Release Limited Edition 1988 Red Tulle Dress Holiday Barbie under our tree!!
Ephraim: When 4 generations of our family got together for Christmas 2018, favourite so far.
Amy: Coming back early from overseas and surprising my Mum on Christmas morning - Emily got in trouble for going out on Christmas morning when she came to get me from the airport!
Enzo: I'd have to say the first time the kids actually understand the excitement of unwrapping their presents.
Belinda: my gorgeous girls faces on Christmas morning super excited to see what Santa left them in their stocking.
3. What's the thing you love most about Christmas?
Emily: Dressing the Christmas tree with my kids and turning on the tree lights for the first time each year.
Sofia: Getting the whole family together to play cards - it's a tradition.
Shannon: There is so much to love, but I love setting the Christmas Tree and lights up around the home and garden and planning all the delicious foods that will be eaten on Christmas Day with Family.
Vici: Literally all of it- I am a total Christmas tragic. From the decorations ALL over the house to the baking something new each day in December, buying presents, advent calendars and then the actual morning all together as a family, I just love absolutely everything about that time of year!!
Ephraim: Carols singing, family get-togethers, food and decorations.
Amy: I love decorating the tree and watching my step-children coordinate the putting up of the star when the top of the tree is just a bit too tall for them! We'll be getting a real tree this year and hoping that no wildlife comes home with it.
Enzo: Well for me it's dressing up as Santa, hiding while the kids go looking for Santa and seeing him in the distance and bringing them their gifts.
Belinda: Spending time with the ones I love and decorating the house with my girls.

We're Here To Help You Spread The Festive Cheer
Ready to deliver a gift of happiness to your family and friends and help them create a beautiful Christmas in July celebration? Perhaps it's time to treat your staff or colleagues for a well-deserved mid-year feast? Shop our entire range of gourmet Christmas in July gift hampers right now, we even offer FREE delivery Australia-wide.