The Best Reasons To Send A Care Package
Author: Michelle Richards Date Posted:10 March 2022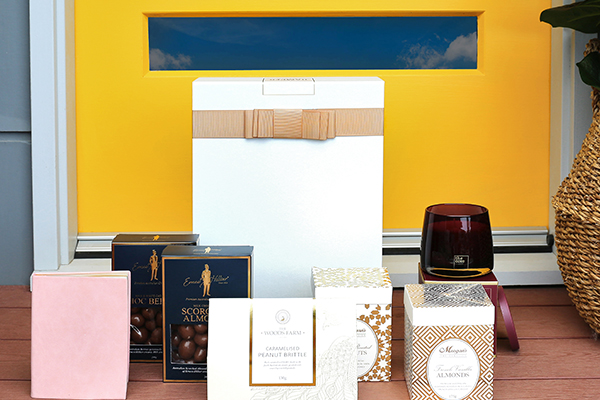 Care Package Ideas For Friends & Loved Ones
We all love that warm, wonderful feeling when someone goes out of their way to make us feel special and loved. Maybe they spoil us, cook for us, treat us to a little something, help us out, or support us through a difficult time. When we're overcome with gratitude, conveying our emotions feels even better!
Care packages are a thoughtful and meaningful way to show people just how much they're appreciated. One of the reasons we give each other gifts is to express ourselves when we can't find exactly the right thing to say. So, sending a surprise care package delivery can have the same impact as having crafted a hundred beautiful words.
For most of us, it's the gesture and not the gift itself that matters to us. This is what makes them so important. There's something about the act of giving that's truly magical. But it's always extra nice to find that perfect care package for men or women that reflects the occasion.
Moments When Care Package Ideas Make All The Difference
Any care package gift shows you value and treasure your relationship and affects both the recipient and giver in equal measures. Sending a gift hamper is an affectionate and heartfelt way to share your feelings, whether your relationship is romantic or platonic. They're perfect for any celebration, but also for those small, everyday moments in life which deserve to be acknowledged.
A miss you moment
Sometimes distance can keep family, partners or good friends apart. Other times, the craziness of fast-paced lives, responsibilities, and work can make it complicated to find enough free time. Care package ideas will send your love across the miles until you're able to visit and catch up. Never underestimate how much a lovely present and message can add some cheer to any day. Gift hampers for men as a care package delivery are a special treat he won't expect.
To send positive vibes
Nothing beats being together, but care packages for friends and family can be the next best thing. Maybe you know someone is feeling lonely, suffered a loss, going through a breakup, hoping for some good news, or feeling incredibly anxious. A feel better care package or a sympathy hamper delivered to their door has the power to show support and make them smile, even if it's just their favourite choccies.
Saying a big thanks
Recognising the good things in our lives is the foundation of happiness. Being grateful for those memorable moments with special people is the key to love, laughter, well-being and happy relationships. It's about expressing thanks for them even when they haven't done anything special. What could be nicer than a thank you gift care package message to say thanks for being in my life?
For comfort & de-stressing
When someone's having an anxious time, feeling burnt out, or overwhelmed with life, self-care packages can encourage them to take some time out. They can de-stress, rejuvenate, relax, pamper and reset. Whether it's a new mum care package brimming with goodies or a little treat for your hard-working best friend, wellness hampers reflect your love and show you're thinking about them.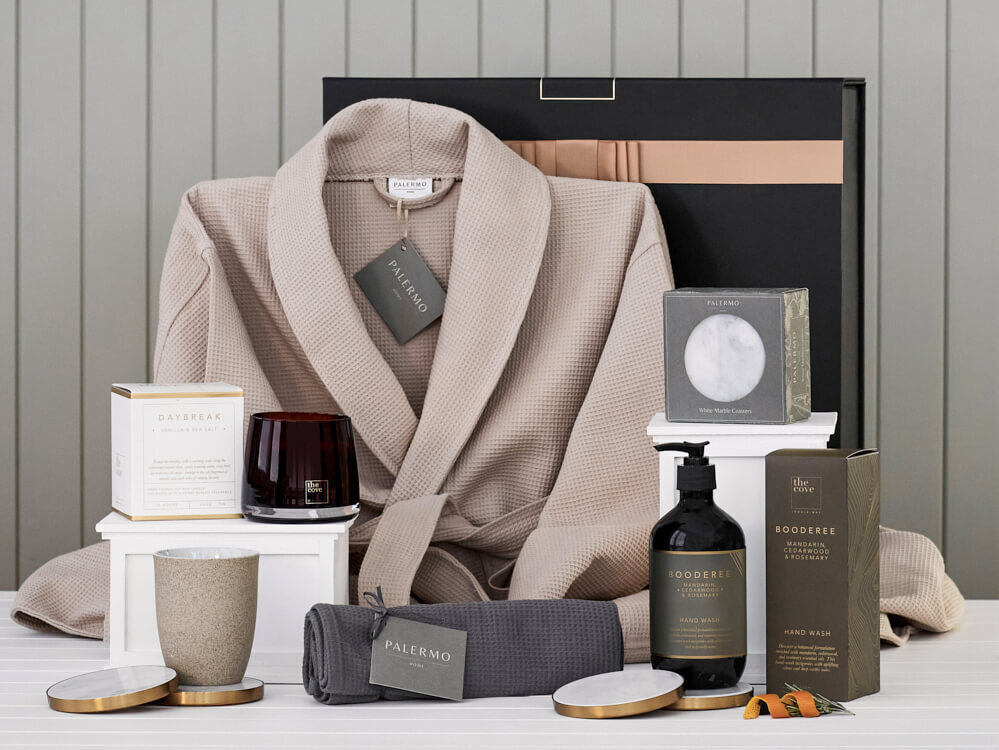 To pay it forward
If someone's gone that extra mile, maybe it's time to start paying it forward! Perhaps it's a neighbour who's always helping out or a colleague who's always ready with advice and a smile. One good turn deserves another, as the saying goes, and care packages make a perfect surprise. A self care hamper to return the gesture encourages happiness and generosity and build bonds within the community.
When there's a celebration
It goes without saying that care packages are ideal for any kind of special occasion and are a very personal gift. Birthdays, anniversaries, a work promotion, moving home or starting a business are cause for big celebrations. Wrap your wishes in luxury care packages overflowing with gorgeous indulgences for a congratulations gift that suits the moment perfectly and share their happiness.
Wave hello & goodbye
Welcoming someone home or giving a care package as a going away gift when they're off on travels is a lovely way to show your feelings. For friends studying or working away, a colleague who's retiring, or family members moving away, gifts are a love language. A personalised care package for someone away from home will give them happy memories and something to remember you by every day.
Get well wishes for recovery
For someone who's been under the weather with an illness or recovering after a hospital stay, there's nothing nicer than to know friends from afar are thinking of them, even if they can't visit. Sending a care package delivery like a get well hamper with restorative treats or gifts for relaxation is a thoughtful gesture. A sick friend may not feel like having visitors, but you can still wish them well.
Random acts of kindness
Sending any 'just because' gift is a fabulous way to let someone know you care, whether they're close to you or not. Perhaps it's an elderly neighbour who lives alone or a work colleague who's just moved to town. A surprise care package filled with life's little luxuries will make them feel special, loved or appreciated. You might never know just how much it means to someone.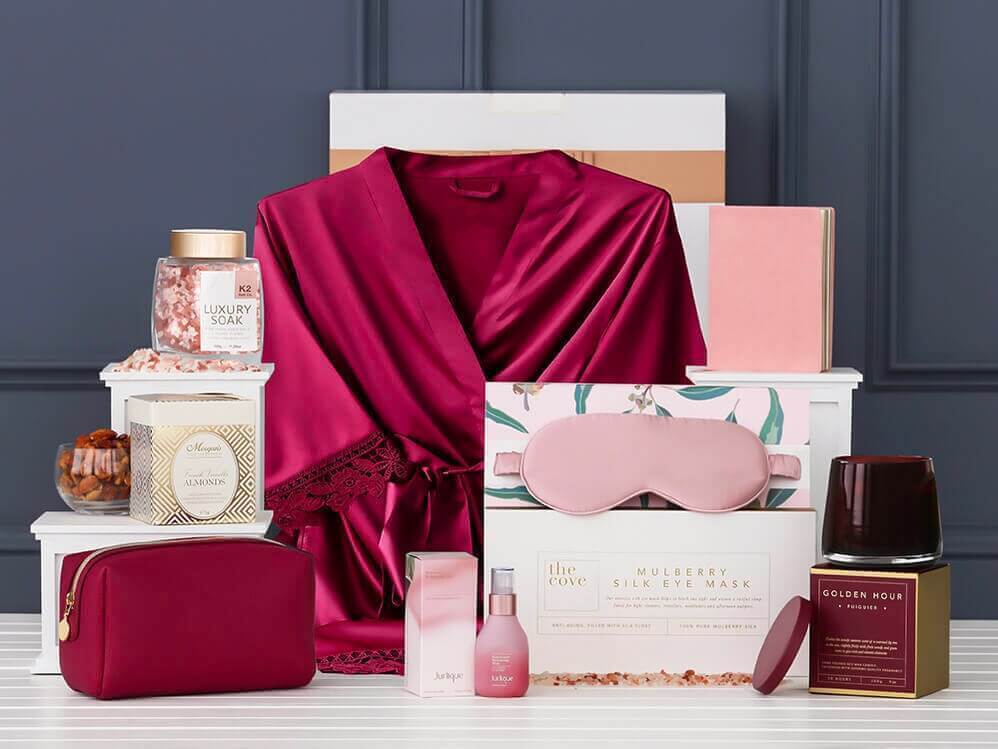 What Do You Write In A Care Package?
The fabulous surprise gifts in care packages are important, but so is a thoughtful note or message. It's one of the warmest and most sincere ways to express yourself, so take a little care and time. You can make someone so happy by finding the right words that resonate, even if it's just a short line. It can even be something funny that will make them laugh.
Here are a few ideas for what to say on a card for inspiration:
'We might not be together, but I remember and miss you every day.'




'Happy thoughts from me - keep soaring higher.'




'Here's a little gift from me to you; thanks for everything.




'Health is wealth; relax for a moment and take good care of yourself.'




'Good friends are rare to find - I'm glad I have you in my life.'




'You cheer up my days, so here's a little something for you.'




'Good luck, and remember the sky is not your limit.'




'People like you make the world go around; thanks for caring.'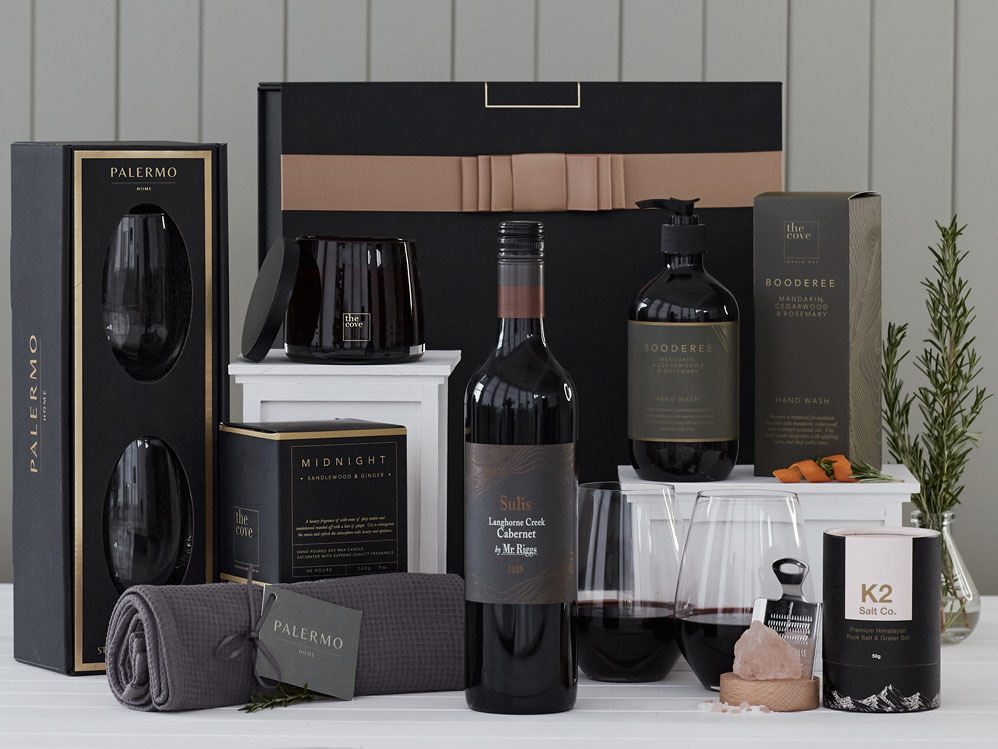 What Can You Send In A Care Package?
Our handpicked collections include care package ideas for men and women for a range of occasions. When you're considering what care package to gift, you can really send anything you want. It all depends on your relationship and what you think they'll appreciate at this particular time in their life. You can gift lavish, luxury care packages or affordable small treats you know they'll adore. Whatever you choose, they're sure to have an uplifting effect on those that receive them.
Why not browse the collection of hand-selected ideas at The Hamper Emporium? There are birthday hampers and baskets overflowing with delicious bites, gourmet foods and premium drinks sure to delight. Check out our get well care packages and self-care hampers chock full of pampering treats to soothe and comfort too. And don't forget yourself as you shop - you also deserve to be spoiled sometimes!