Ways To Celebrate A Job Promotion
Author: Katharine Ahern Date Posted:15 June 2021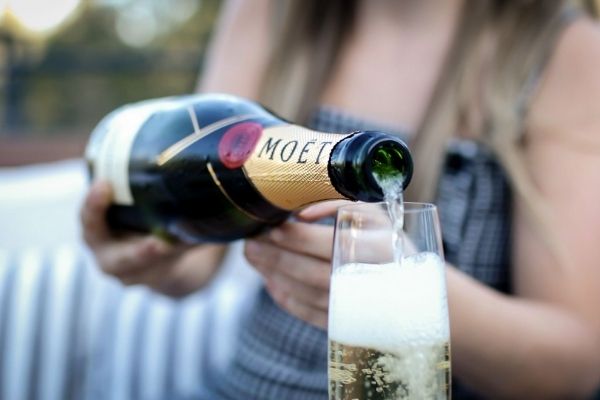 For When Congratulations Are In Order
Getting promoted at work is a huge achievement. If you've just been given a promotion, it's likely the result of sustained hard work. If your loved one has just had a career win, you've watched them pour their passion into each new challenge. Now it's time to enjoy the resulting success. A fabulous congratulations hamper is the perfect way to kick off any celebration.
The best ways to celebrate a job promotion vary from person to person. There's nothing quite like having all your hard work acknowledged by family and friends, but marking the occasion doesn't have to be difficult. There are many simple and elegant ways to reward yourself after a win at work or to say 'congratulations' to someone after a job promotion.
Enjoy A Toast With Coworkers
How do you celebrate promotion at work? With those who made it all possible, of course. We often spend more time with our colleagues than we do with our own families. Your team is there to support you, help you grow, and of course, celebrate your shared success at work. If you couldn't have done it without your coworkers, celebrate with a post-work drink or two.
If you want to celebrate a colleague's promotion, organise drinks or a cheese platter in their honour. Share a spread of wine and gourmet nibbles in the office on a Friday afternoon or head over to a local wine bar for the festivities. For huge successes, a card signed by the team or even a thoughtful promotion gift are much-appreciated gestures.
Organise Dinner With Loved Ones
If you don't work in a team or prefer fuss-free celebrations, opt for a delicious dinner with your inner circle. Serve up a tasty home-cooked meal or make a booking at your favourite restaurant. Either way, it's a great chance to spend time with your dearest and nearest, especially if you expect your new job promotion will keep you even busier than usual.
It's ok to splurge a little. Whether it's ordering the nicer bottle of wine or trying that mouth-watering dessert, tonight is about treating yourself for a job well done. After all, we work to live, not the other way around. Slowing down for a moment to enjoy life will help you recharge and get back to work with even more excitement on Monday.
Treat Yourself With Quality
Is there something on your wishlist that you haven't been able to justify yet? From an item of high-quality clothing to an indulgent pamper pack, a special gift is a fantastic way to reward yourself for all your hard work. It's also a great opportunity to treat yourself to something you wouldn't usually buy.
While we're always fans of 'just because' gifting, it's just as thrilling to give with a purpose. You might also find that your coveted item becomes a symbol of your hard work and dedication. Who could forget the shoes they bought after their first pay rise, or the luxury scent they invested in to celebrate being promoted to management? Some occasions simply call for a little luxury. This is one of them.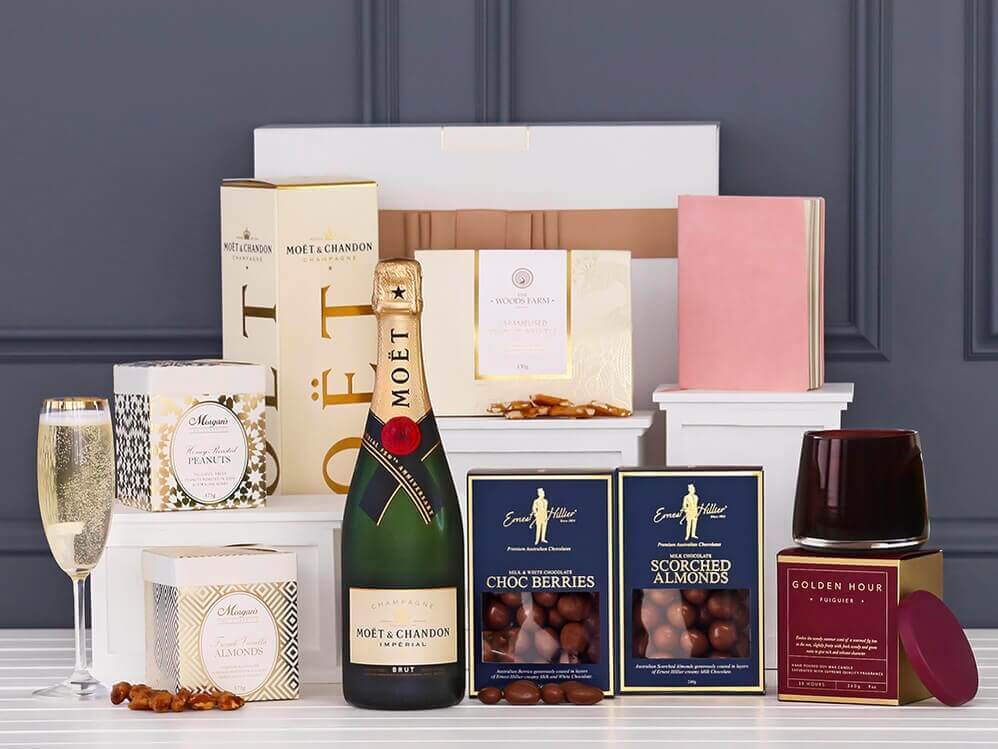 Celebrate Success In Lockdown
How can you celebrate a promotion in lockdown or as a remote worker? This question has crossed many people's minds since the beginning of 2020. With social distancing regulations constantly adapting, perhaps you're celebrating this milestone at home with immediate family or household members.
When deciding how to celebrate a promotion at home, don't be disheartened. There are many ways to enjoy this moment without having to leave the house. If you can't be with the people who matter most, organise a video call (with wine and delicious nibbles on hand, of course). Take the time to catch up with close family and friends—or even your team, if you're working remotely. Sharing this special achievement will help bring you closer together.
Gift Ideas To Celebrate A Job Promotion
If you're looking for congratulations gift ideas for a new job, always select quality items. This is a special occasion. Ensure you choose a gift that reflects their achievements and makes a lasting impression. Wine and champagne are fantastic options. If they're non-drinkers, consider a gourmet food basket that will satiate all their cravings.
For gifting within a company, corporate gift hampers are an effortless way to impress. Personalise it with elegant business branding to make your employee or new hire feel valued. There's no better way to start a new job off on the right foot.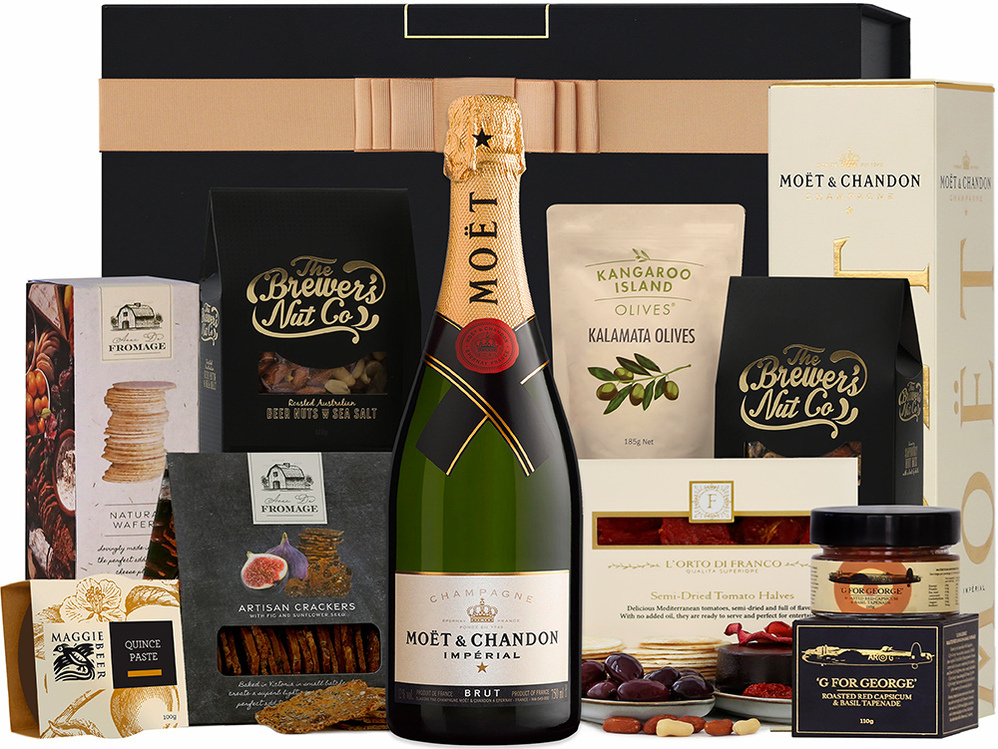 Show Them How Proud You Are With A Luxury Hamper
Here at The Hamper Emporium, we love connecting people through gifting. Look no further for memorable ways to celebrate a job promotion. Select a luxury gift hamper for your recipient and make the most of our free delivery Australia-wide to send it straight to their door. You can even select a premium gift card at checkout; no promotion gift is complete without a heartfelt message of congratulations. From sleek packaging to the highest quality products, we take care of the small details so you can focus on the most important thing—your celebration.