Best Value Gift Hampers
Author: Emily McWaters Date Posted:15 April 2019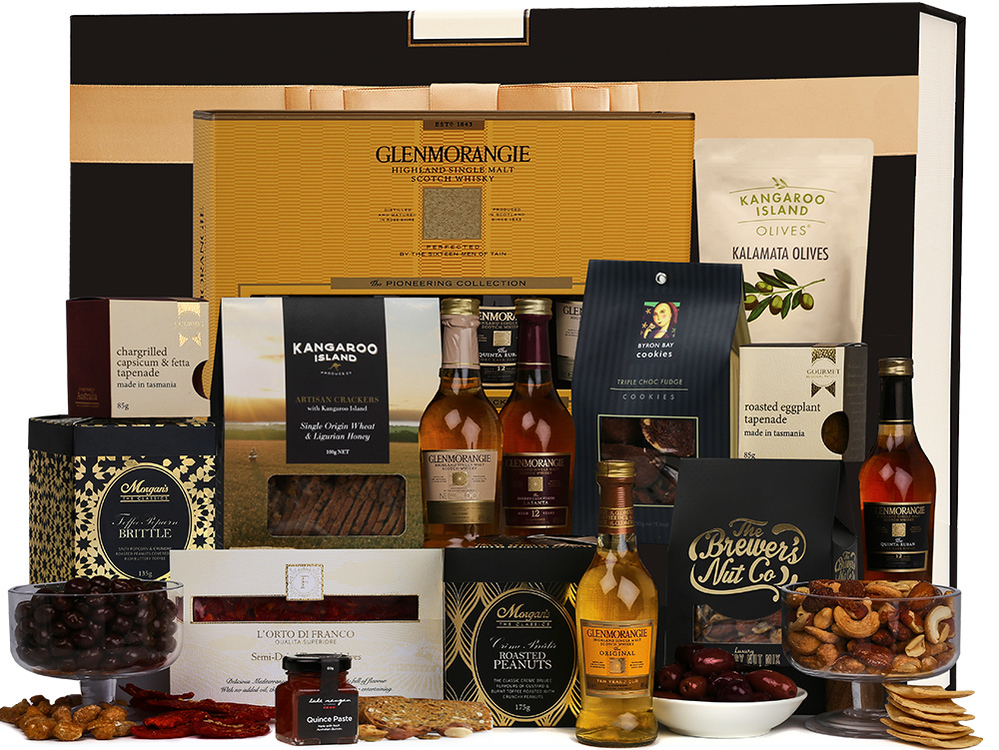 When you want value for your money, the Hamper Emporium will not let you down with its large range of gift hampers. Our gift hampers contain premium gourmet products, excellent champagnes, quality cosmetics and so much more. In short, everything you need to pamper your recipient.

What Unique Gift Baskets Can I Find on the Hamper Emporium?

The gift hampers on the Hamper Emporium are no ordinary fruit baskets, because our gift hampers are unique and contain some of the finest products this world has to offer.

Because of the fact that personal preference may vary, the Hamper Emporium made sure that each hamper has a variety of products. Customers can find gift hampers with sweet treats and a good wine, but also gourmet gift baskets with gourmet treats and a selection of champagne. Even though our range is not limited to food gifts, the Hamper Emporium certainly has some of the finest gourmet products in their range.

Can I Find Other Gift Hampers in the Hamper Emporium Range?

In addition to our gourmet gift baskets, customers can also count on the Hamper Emporium for baby gift baskets, which can be gifted to celebrate the birth of a newborn baby or for a christening.

All baby gift baskets on the Hamper Emporium are presented in a beautiful gift box and can contain a variety of products. The majority of the products you can find in our baby gift baskets are organic as well, which means that the newborn baby can greatly benefit from your kind gift. When you want to benefit from the organic products in our baby gift hampers, be sure to order gift baskets from the Hamper Emporium!

What Can I Find in Your Wine Gift Baskets?

The wine gift baskets on the Hamper Emporium may contain a variety of wine from wine labels across the globe. However, there is one winery we are more than happy to recommend at this time – Brown Brothers.

Brown Brothers is an Australian winery and one of the favourites of the Hamper Emporium team. Brown Brothers has been creating handcrafted wines since 1889 and has released true Australian classics such as the Devil's Corner Sauvignon Blanc, the Devil's Corner Pinot Noir and the Brown Brothers Cellar Door Release Shiraz. These award-winning wines should definitely be in the wine cellar of Australian wine lovers, which is why we added these classics to our wine gift baskets.

Can You Tell Me More About Hamper Emporium's Holiday Gift Baskets?

Hamper Emporium's holiday gift baskets are extremely popular during the festive season. In our Christmas hampers gifts, customers can find all kinds of gourmet food and gourmet food gifts, which translates to an unforgettable Christmas.

In order to supply customers with the perfect gift for the holidays, Hamper Emporium incorporates some handmade Christmas treats. For that reason, you can easily find some handmade chocolate Christmas crackers and handmade cake in our range of holiday hampers.
One of our holiday hampers is truly a unique gift that is unmatched in quality and style! The packaging of the products in our holiday hampers have a festive look and feel, making your hamper even more unique.

Can You Give Me Some Gift Basket Ideas?

You only need to look at Hamper Emporium's range of gift hampers to get some great gift basket ideas. The gift hampers on the Hamper Emporium are created by our experienced hamper designer, who has a real feel for quality products. Taking advantage of the experience of our hamper designer also means that you do not have to worry about food combinations or the freshness of your gourmet products.

The hamper you choose for your recipient will depend heavily on their personal preferences. Unfortunately, the personal preferences of a recipient may not be known. If this is the case, there is no need to worry though, because the variety of products in each of our hampers guarantees that your recipient will find a number of things he or she likes!

Are There Any Special Perks I Can Obtain from the Hamper Emporium?

The Hamper Emporium loves to pamper their customers, so each of the gift baskets on the Hamper Emporium are accompanied by a free standard delivery. When you choose the free standard delivery option, you do not have to pay anything on top for the delivery of your gift, which can also be sent to your recipient directly.

At the Hamper Emporium, we also love to provide our customers with beautiful presented gifts. An unwrapped gift does not have the same effect as a gift that is beautifully decorated with festive gift wrap. Fortunately, customers do not have to worry about that when they shop at the Hamper Emporium.

No matter which hamper you choose from our range, all hampers are delivered in a beautiful presentation box; this allows customers to send their gift directly to their recipient or to save some time by not having to wrap the hamper in question. The presentation box is offered for free by the Hamper Emporium as well, so customers surely get a lot of gifts when they choose to buy their gift from the Hamper Emporium!

Does the Hamper Emporium Provide Corporate Hampers?

The Hamper Emporium specialises in corporate hampers, so businesses will have plenty to choose from when they decide to get their corporate hampers in our shop. To ensure original corporate branding for each corporate hamper, the Hamper Emporium employs an experienced graphics designer, who will be able to transfer the brand of your corporation onto one of our hampers.

Corporate hampers of the Hamper Emporium have been used by many large businesses in Australia, including American Express, Ten, Samsung, Qantas and Citibank. With more than 50,000 satisfied customers, the corporate hampers are definitely proof of how special our hampers really are.

To learn more about our corporate hampers, or to discover more unique gift baskets from the Hamper Emporium, please refer to our online catalogue. If you require any assistance, do not hesitate to contact our friendly & helpful staff.