Kangaroo Island Olives: Michael's Story
The best time to pick olives for oil is a matter of slight contention between two generations of the Esposito family.
'If you're talking to my father, it's Easter time,' says General Manager Michael with a smile.
'That's just when we harvest. But now that I'm coming into the business and making those decisions, it really depends.'
Michael explains his process, and it seems he is guided more by the fruit itself than by the date on the calendar.
'You go to the tree, you pick an olive, you cut it open. 50/50 on the inside and it's time to harvest.'
Together, Michael and his father Dom run the family farm known as 'Little Liguria'. Guided by a deeply held belief in respecting nature, the business operates with a focus on regenerative agriculture and sustainability when it comes to farming. Essentially— the healthier the soil, the healthier the food, and in turn, the healthier the human. Sounds pretty wonderful, right?
It tastes wonderful, too. Kangaroo Island Olives are known for the mouthwatering range of table olives and extra-virgin olive oil. With Dom running the daily farming activities and Michael heading up business operations, they are able to consistently produce award-winning fare.
Even better, they've honed their olive farming method so that high-quality produce doesn't have to come at an environmental cost.
'It's a carbon-positive farming practice,' says Michael.
'If you prune at the right time, a lot of those clipping and prunings can be mulched back into the soil, and over time you build up that organic matter and it just goes around in a cycle.'
From harvesting their fruit to maintaining relationships with suppliers, everything is done with longevity in mind. There's no doubt that Kangaroo Island Olives are in this business for the long haul.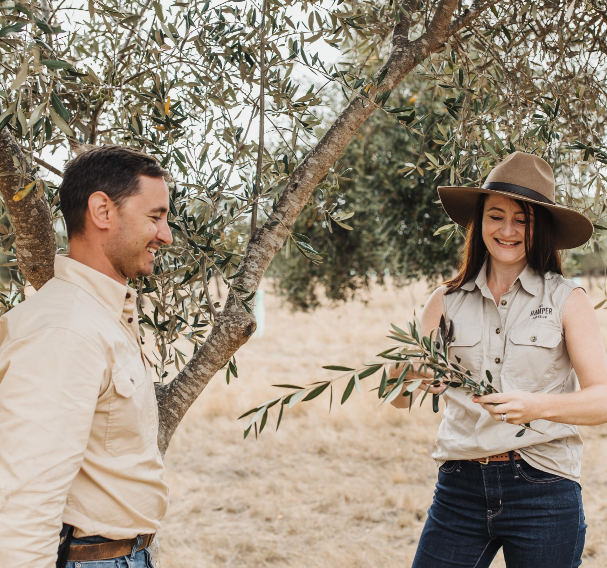 Pictured: Krsity Shelton & Michael Esposito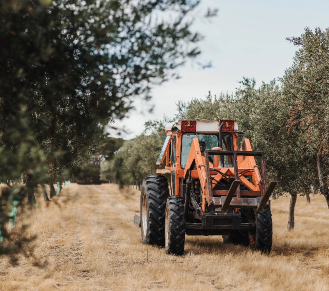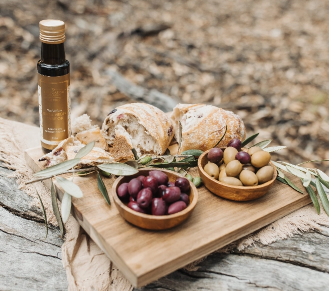 I'm passionate about growing the olives and eating them too.
Michael on the family-run farm, Little Liguria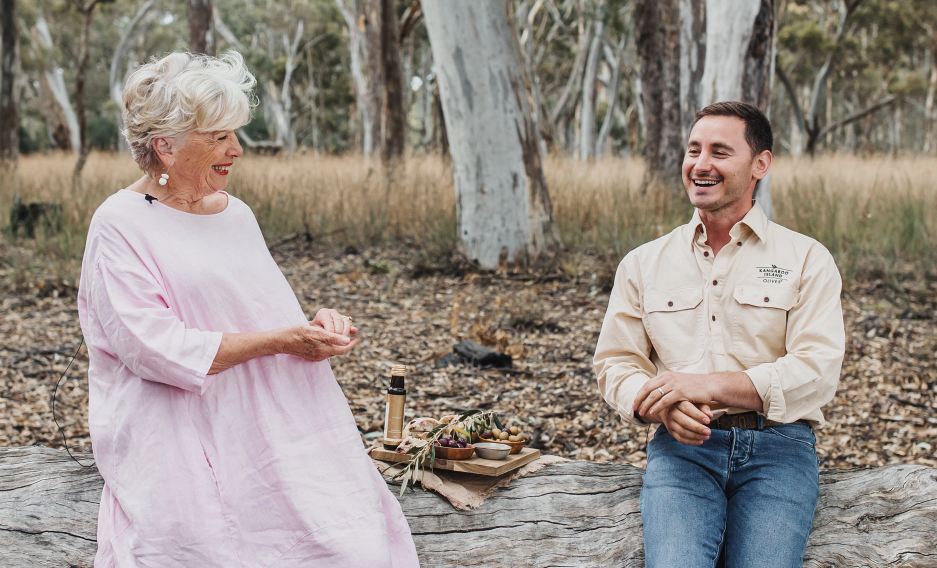 Featured Hampers