Christmas Chocolate Hampers With Free Delivery
Christmas Hampers packed full of chocolates and delicious festive foods, introducing Australia's most luxurious Chocolate Christmas Hampers for 2020. You'll be more popular than Santa this year thanks to our team of busy gifting experts here at The Hamper Emporium. Beautifully presented our affordable luxury hampers are loved for their amazing quality and elegant presentation for both corporate and personal Christmas gifting.
The sweetest of treats, and the most delightful of delicacies, you're going to be the star of Christmas gifting for 2020 with our world-class Christmas gift hampers packed full of decadent chocolate to enjoy.
Full of decadent luxury from the world's best chocolatiers, our Christmas hampers are a sell-out success each and every year so we suggest ordering early to avoid disappointment. Don't forget we offer FREE Delivery.
---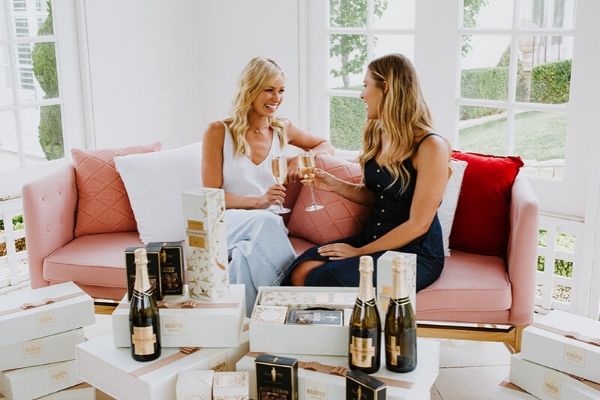 Give the perfect gift with chocolate If you have a special occasion approaching and you're lookin...
Read Full Post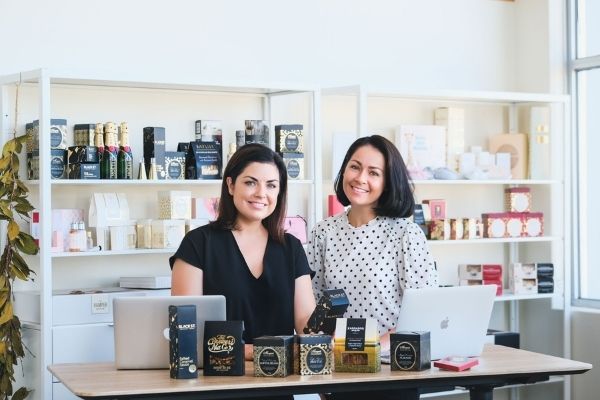 Insider picks for the best gift hampers Here at The Hamper Emporium, we spend an enormous amount of ti...
Read Full Post
Christmas Chocolate Hampers With Free Delivery
Choosing the perfect Christmas gift hamper is as easy as can be, simply browse our online gift range and you'll see an entire store full of luxury gift hampers for both Christmas and all occasions. Our chocolate Christmas hampers include an exclusive range of decadent, artisan chocolates that are guaranteed to be a crowd-pleaser. From the amazing Willie's Cacao from the U.K. through to Australia's oldest chocolate company Ernest Hillier, with every mouthful, they'll be taken on a journey of chocolatey goodness.
The Hamper Emporium Chocolate Hampers have been curated to surprise and delight the receiver so that all the pressure is taken away from you, at this already crazy time of year. When you choose a gift hamper from The Hamper Emporium, you know that you're guaranteed to be sending Australia's best gift hampers right to their door. Backed by over a decade of experience, and over 200,000 happy customers, sit back and relax whilst you browse the available Chocolate Hampers and make your selection, and we will do the rest.
Don't get swamped with Christmas gift shopping, let the experts deliver beautiful, luxury gifts on your behalf and deliver true joy to your important people this festive season. Backed by over a decade of experience in creating Australia's best gift baskets, our gift hampers are packed full of luxury, delicious treats and the world's best wine, liquor and Champagne.
We know the holiday season is incredibly busy for everyone, but The Hamper Emporium ensures everyone can get access to the finest selection of chocolate gift baskets and make the perfect impression for Christmas. When you choose The Hamper Emporium, you're choosing Australia's gifting experts to help you deliver perfection. With delivery right up to Christmas Eve, we can even help you with last-minute gift options for Sydney, Melbourne and Brisbane along with free standard delivery right across Australia.
Australia's Best Chocolate Christmas Hampers? Right Here!
The Hamper Emporium brings many chocolate gifts to the Christmas table this year. We have selected some of the world's finest chocolate brands for our chocolate gift baskets, so when it comes to Christmas gifting for chocoholics, we're the easiest and most affordable solution you'll find, not to mention the most luxurious. Learn more about our chocolate gifts – and get some amazing ideas for the holiday season – by reading the information provided by the Hamper Emporium team below.
Searching for the finest chocolate gifts for a chocoholic can be rather stressful because they're generally quite familiar with the best selections of chocolate out there. Fortunately, the Hamper Emporium only provides the finest chocolates in its chocolate gift baskets. At the Hamper Emporium, we've worked with the world's finest chocolate producers to create the ultimate chocolate gifts that are usually sell-outs during the Christmas season.
If you're looking for the perfect chocolate gift ideas for Christmas 2020, we recommend a few easy choices to make your selection easier. Firstly deciding whether your recipient is a sweet tooth who would enjoy sweet treats more than anything else. If this is the case, then choosing one of our sweet gift hampers is a perfect choice. Perhaps they love wine? Then pair their sweet treats with one of our exquisite wine selections. We've sourced Australia's finest wine from the best wineries and included them in our luxury gift boxes. Sipping fine wine and enjoying gorgeous chocolate - life doesn't get better!
The Hamper Emporium proudly offers an extensive collection of chocolate gifts, but of course, everyone has their favourites. Our Chocolate and wine gift hampers are always best-sellers, and we always suggest ordering these gorgeous hampers early for the Christmas season so that they arrive in time and don't sell out!
As Australia's premium online gift hamper store, while we do our very best to keep all of our Christmas hampers in stock and ready to deliver, our most popular Christmas hampers do sometimes sell out, so if there's a particular gift box that someone you're shopping for would love, we'd hate to disappoint, so we'd love to help ensure we won't and have you make your selection now.
Our Christmas chocolate hampers can contain a large variety of chocolatey treats. They can contain a selection of pure chocolate confections from Butlers Irish Chocolates, but also chocolate-covered treats from Australia's own Ernest Hillier. Our collection of Christmas chocolate hampers also includes some exotic chocolate flavours from Willie's Cacao, so there is something suitable for each chocoholic's personal preferences. From dark chocolate to milk chocolate there are quality chocolate treats for your loved ones this festive season.
As Australia's specialists in luxury gift hampers, our hampers are packed full of only the finest product selections. With custom-designed packaging and stunning keepsake gift boxes, our hampers are created to look amazing from the outside-in. If you're looking for the ultimate in luxury chocolate hampers, then our recommendation for Christmas chocolate hampers for someone who prefers the finer things would generally be our champagne & chocolate gift baskets.
At The Hamper Emporium, customers can easily find a combination of Christmas chocolates and a nice bottle of bubbly. Of course, the bottle of bubbly we select will always complement the Christmas chocolates inside; this explains popular options such as Veuve Clicquot and Moet & Chandon.
Christmas chocolates go well with all types of wine; this includes white, red, and even a good Australian Shiraz! At The Hamper Emporium, customers will find several perfect gift baskets containing Christmas chocolates and one of these wine options. For our wine and chocolate hampers, we have selected excellent wine releases from wineries such as The Islander Estate, Chandon, and more. There is always something interesting to discover, especially since most of the selected wines have an award-winning status!
When you have shopped with us before, you may notice that some of our popular chocolate gift baskets have been updated with new products from our favourite chocolatiers. We even included extra treats from Morgan's; this includes their delicious chocolate-covered almond selection. Check out these latest additions perfect for your mum, dad, kids, or grandparent by heading over to the Christmas hamper section!
Even though The Hamper Emporium also includes delicious international chocolate to provide recipients with a varied tasting experience, there are many Australian products in our chocolate gift baskets too. For chocolate this Christmas, we have included chocolate-covered nibbles from both Morgan's and Ernest Hillier. Both brands are 100% Australian, which means authentic Christmas flavours for your recipient.
We understand that some customers may require a bulk order this holiday season; this especially applies to businesses who order their corporate gift baskets from The Hamper Emporium. So, if you need to order several chocolate hampers this holiday season, be sure to take advantage of the bulk order form on our website. Would you rather speak to a member of our staff about a bulk order? Contact The Hamper Emporium team via email or telephone to get some assistance with your bulk order.
The chocolate gift baskets from The Hamper Emporium can be delivered Australia-wide. So, no matter how far away you live from our warehouse, you can still benefit from our beautifully designed hampers. When ordering your Christmas hampers, do not forget that The Hamper Emporium provides a gift card and free standard delivery with all its gift baskets this year. To use this option, select the standard delivery options during the checkout process. Then, we will deliver free of charge.