The Advantage of Bulk Ordering Your Christmas Gifts
Author: Emily McWaters Date Posted:27 September 2019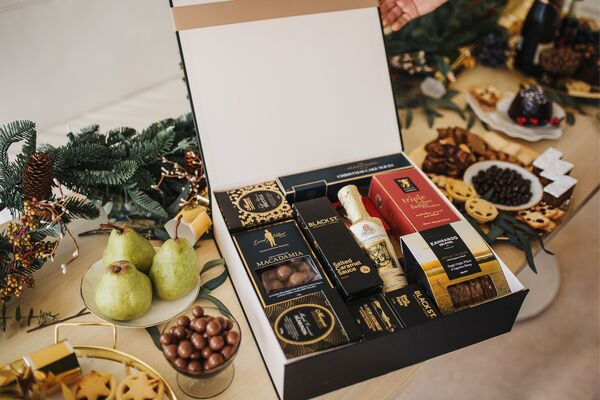 Personal Christmas Shopping? Got Loads Of Time - Really?
Try Bulk Ordering Your Christmas Gifts in 2019!
That festival for fun, love and gift-giving is creeping ever nearer. I know most of us don't really want to be thinking of Christmas just yet, but, like the school holidays, it will be here before you know it!
Those with school-age kids know that trying to entertain them during the summer holidays and get ready for Christmas is, to say the very least, a little stressful.
Even for those without kids, Christmas gift buying can be overwhelming, especially if you have a large number to buy for.
The other consideration is the cost. Going on a last-minute Christmas shopping spree can be expensive, as you haphazardly pick out from what's left - usually the most expensive! Right? We have all been there, done that and regretted it.
Have you ever considered bulk order Christmas gifts? No, then you should. It is a perfect way to deal with the numerous presents that need purchasing; it saves a lot of time, stress and effort. You can sit at your computer or mobile phone, have a drink and get all your shopping done in one hit. Then you can breathe easy and feel a might superior for being super organised.
Buying in bulk does not mean that it is any less personal; it just makes the whole experience less stressful - no more lists with names and gifts. No more stressing that you forgot someone - well you still have to know who you are buying for. Time spent thinking of something unique and individual for every single person is gone, so bulk buy you Christmas gifts and avoid time-wasting.
It might take a bit of mindset shift as we tend to do traditional activities in a pre-set fashion — time to think outside the box and make your life a whole lot easier.
Personalised Gifts
If you still not convinced a hamper is personal enough, take a look at the pamper hampers. Here you can start buying hampers in bulk but have a personalised gift included. From $99 - $249, there is a hamper for everyone, both male and female. These indulgent hampers contain a variety of pampering products from Jurlique and L'Occitane, a robe and even some champagne or a bottle of excellent Australian wine, along with gourmet nibbles from specialist producers.
If that is not enough, you can order in bulk and your delivery, Australia-wide, is free. No need to spend time-fighting with sellotape and wrapping paper. All The Hamper Emporium hampers come in beautifully designed boxes that are a delight to behold and make lovely keepsakes.
Nothing says Christmas like chocolate! Take a look at our exceptional Chocolate Hampers. Like our Sweet Bites Hamper, that includes tasty nibbles from some superb suppliers of fine dining. Dip into this hamper to find,
Morgan's Lux Chocolate and Nuts Mix + Creme Brulee Roasted Peanuts

The Woods Farm Caramelised Peanut Brittle

Butlers Gold Box Chocolate

Assortment

Ernest Hillier Milk Chocolate

Scorched Almonds

Black St. Caramel Sauce
Want to splurge a bit more? Then try the Moët Grand Vintage and Chocolate hamper. This hamper includes an excellent vintage Moët Cuvee with three boxes of delectable Morgan's luxury chocolates and nuts.
Take The Pain Out Of Corporate Gifting - Bulk Order Your Christmas Gifts
Buying Hampers in bulk is the perfect solution for any business; quick, easy and promotional! Buying corporate hampers for Christmas is so easy using the Hamper Emporium bulk order form. Plus an added bonus is you can add in your own corporate branding. If you have a corporate account with the company and want to order 40 or more hampers, contact the Hamper Emporium to view their exclusive corporate range of value hampers.
From $69 to $249, all hampers are filled with delectable Australian gourmet goodies and a variety of wine, champagne and whiskey.
The Christmas Mini Delight Hamper comes packed with some fabulous goodies like,
Regimental Condiment Co. Crackers and Roasted Capsicum Tapenade

Morgan's Christmas Nut Mix and Toffee Popcorn Brittle

Trentham Tucker Cranberry & Pistachio Crispbread

The Woods Farm Caramelised Peanut Brittle

Last but not least, The Woods Farm homemade Christmas Pudding
Has it been a good year for your business this year? Then maybe you want to splash out a bit this Christmas to show your appreciation to staff, suppliers and customers. The best way to do this is with the 'Everything But The Ham Hamper.' This gourmet delight in a special presentation hamper will make someone's Christmas Day that extra bit special.
Get Organised - Bulk Buy Your Christmas Hampers Now
A little bit of organisation and you could be well on your way to purchasing all your Christmas Gifts. All you have to do is follow our simple plan -
Make that list of names

Set your budget

Set some time aside for doing the actual shopping

Head over to The Hamper Emporium and bulk buy those Christmas hampers!!
Shopping in bulk offers several benefits including,
Less stress

Less time is given over to planning and shopping

Easier to manage a budget

Often carries discounts, making it a more economical option

You can finish your shopping early and enjoy the festive season!
As all of our hampers come in beautifully custom-designed boxes, there is no need for any further gift wrapping, saving yet more time. Another big plus is the free delivery all over Australia, and we are ready to take pre-orders now.
Talk to our branding team for ideas to custom design the branding to suit your business, or choose from our selection of 12 templates.
Get ahead of yourself and start buying in bulk the hampers you want today!