Christmas In July Gift Ideas? Win Free Gourmet Christmas Hampers
Author: The Hamper Emporium Team Date Posted:1 July 2019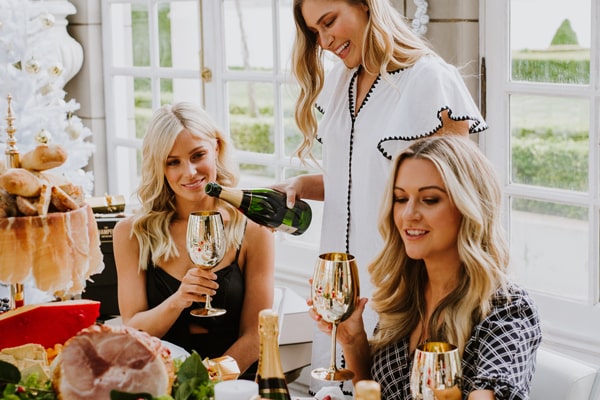 We've said it before, and we'll say it again… We LOVE Christmas here at The Hamper Emporium. Sure, we could wait around until December, but we'd rather create our own festive fun mid-year, with fabulous Christmas in July celebrations.
Why Christmas In July Gift Hampers Are The Perfect Choice
Sadly, just like for festivities in December, many families aren't able to be together for Christmas in July, which makes it difficult when it comes to choosing a beautiful gift. There's nothing worse than choosing what you think is the perfect present, only to find out it arrived and was a huge disappointment. You can save yourself and your lucky gift recipient from that devastation by shopping online with a reputable gift company like The Hamper Emporium.
When you choose a company that prides itself on quality and affordable luxury like we do, then you know, what you see on screen when browsing our online store, is a true representation of what will arrive to your recipient. We're proud of our attention to detail, from the beautifully embossed keepsake gift box to house the product selection, through to our custom gift cards and delivery boxes. We guarantee beautiful presentation and styling at every step of the way.
Who Appreciates Receiving A Hamper Gift?
We get asked this question a lot. Who is a hamper suitable for? For what occasion is a delicious gift basket the best choice? There's no single answer to any of these questions, but with so much experience in gifting, we can guarantee there's a gift choice suitable for almost every recipient and every life event.
When it comes to Yuletide celebrations, Christmas hampers truly are the perfect way to celebrate and enjoy the moment together, but even if you can't be by their side, you can have a delicious present delivered right to their door. Whether you're in Brisbane and your family is in Melbourne, or perhaps you're in Sydney and your family is in Perth? It doesn't matter where in Australia your loved ones live, we believe they deserve luxury and we'll deliver it free right to their door!
Gift hampers are perfect for mums, dads and grandparents, and they're just as fabulous as a gift for your boss or staff. We specialise in luxury gourmet so no matter who you intend to spoil, they'll be impressed.

Where To Buy The Best Gourmet Gift Boxes In Australia?
Right here at The Hamper Emporium of course. Our luxury brands include world-class producers such as Willie's Cacao, Butler's Chocolates, Moet & Chandon, Morgan's Nuts & Nibbles, James Squire, The Woods Farm, Glenmorangie, Kangaroo Island Olives and so many more wonderful delights that have been selected for quality and amazing flavour.
If you'd love the chance to win a Christmas In July gift hamper for free, then head over to our Christmas gifts page and enter now by answering a simple question in 25 words or less, and if we love your answer, then one of 20 gift hamper prizes could be yours.