Celebrate A Corporate Australia Day
Author: Nikki Barnett Date Posted:24 January 2020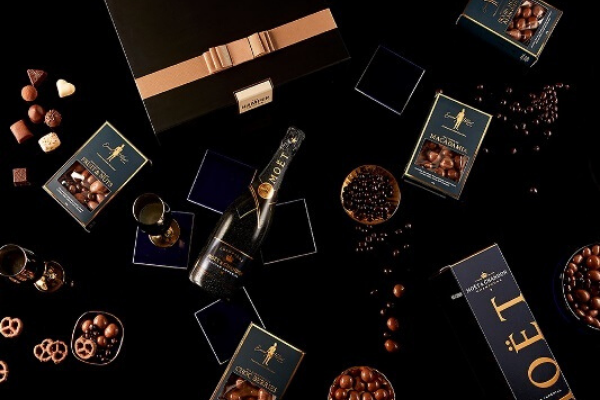 Now that the Christmas tree is packed away and the New Year has really started, it's time for new celebrations. We have just the thing to chase away those dreary January blues.
Businesses across Australia are being inspired and encouraged to start preparing for this years 'Australia Day in the office'. Although it's not far away, there's still time to order tempting gift hampers Australia to help make it a day to remember!
As January 26th falls on a Sunday, most people already have a wonderful long holiday weekend to look forward to. 2020 provides an ideal opportunity for businesses large and small to celebrate the occasion on the Friday before or the Tuesday after. That's a full four-day party to look forward to!
Enjoy Some Motivational & Team-building Fun
We've already got our plan in action at The Hamper Emporium because we don't need any excuse to celebrate together! But it's not too late to join in on the fun. Most of us celebrate with our friends and family, but it's team building and motivational to extend it into our workspace too. If you've never celebrated Australia Day at work, then make this the year to start in style, however small.
It can be as simple as ordering in delicious gift hampers Australia for the team to share!
The National Australia Day Council also has lots of ideas on its website for last-minute themes and plenty of information and support materials. Here are our own fun thoughts on how to celebrate the many things that make Australia so special; past, present and future.
Involve Your Favourite Customers In The Event!
Theming your office or reception area for Australia Day is a great idea. Download plenty of printable decorations and deck out the rooms with colourful bunting and flags. You can even use funny signs, directions and taping to complement the theme. Make a huge map for the wall with iconic pictures from each state or use beach towels or Aussie horse tack! There is no end to the creative ideas you could use!
Invite staff to dress up or down with Aussie colours, wear themed hats or give them temporary tattoos! Then order in some traditional food and gourmet gift hampers Australia to crowd share and invite your customers to join in the festivities. What better way to promote your business and display your Aussie pride than sharing the event with visitors?
If you want to take it a marketing step further, then why not send out some true Aussie merchandise? Saying thanks to your customers should not just be restricted to Christmas. Wish them a successful Australia Day by sending them luxurious gift hampers Australia and inviting them to the party!
Meaningful Ways To Celebrate With Colleagues
If you read our recent blog about why it's so important to celebrate your team's success then you will recognise the many benefits that office fun holds. It doesn't need to cost the earth to give workmates a great day to remember and put smiles on their faces.
Organise a luxury breakfast or lunch

Arrange a corporate barbecue

Challenge workmates to Aussie-themed games

Order gift hampers Australia style to share

Hold an indoor thong throwing or cricket game

Plan a trivia quiz and awards ceremony

Have an Aussie themed street parade

Test baking skills with Aussie inspired recipes

Organise an egg and spoon race

Plan a fun run or treasure hunt

Host a fundraising charity raffle
Our Personal Choice Of Gift Hampers Australia To Share
The Classic Celebration Hamper
This is one of the crowd-pleasing deluxe gift hampers Australia designed especially for just this moment! There's something for everyone in the office to enjoy and enough heavenly treats and nibbles to satisfy a large team. As hamper sharing goes, this is a masterpiece of tempting flavours and famous brands. Savoury crackers, tasty tapenades and quince paste combines with a host of crunchy nuts and tempting chocolate treats. A bold bottle of Cape Mentelle Shiraz and sparkling Moët & Chandon Champagne will perfectly complete your Australia Day office celebrations.
This is our top suggestion for spoiling your favourite customers! Send these luxurious gift hampers Australia individually or open one for visitors to tuck into on the day. Exquisite artisan products packed full of flavour make some scrumptious snacks to share around. Kangaroo Island crackers and Kalamata olives combine with treats like semi-dried Mediterranean tomatoes and deliciously crunchy beer nuts. Full of hearty Aussie brands, it makes the ideal accompaniment to the fun festivities of Australia Day.
It's Never Too Late To Have Some Fun!
However you decide to get involved on this special day, make sure to come together with your colleagues. Celebrate everything that our wonderful country has to offer and share some Australia Day fun with workmates in the office.
Yes, we know it's nearly upon us, but it's never too late to do something! Gift baskets and gorgeous hampers are the ideal solutions for those last-minute celebration plans.
Check our amazing range of corporate gift hampers Australia and order today with free Australia wide delivery!